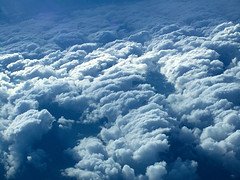 5 Reasons Why Software Companies Should Consider Cloud Hosting
Basically, cloud computing is using the power of the World Wide Web to deliver software as well as hardware products and services rather than maintaining the actual equipment on-site. Software companies, even though existing within the niche of Information Technology, can also take advantage of cloud computing. Why should software companies consider cloud hosting and tech?
This article will discuss the five main reasons:
1. Cloud Computing Can Improve Business Flexibility
Software companies normally have significant investments when it comes to IT infrastructure. Those who stick to conventional methods usually find themselves unable to take advantage of the changing landscape in the industry or to react proactively to market demands because the people, time, and capital are not actually available or are limited in their response. Cloud computing can remove these hurdles, allowing software businesses to continuously adapt their IT needs for their enterprise without the added expenses that are usually associated with on-site information hubs.
2. Cloud Computing Can Sharpen Business Focus
Contrary to popular belief, not all software companies are experts in IT. Many enterprises may realize that running an IT division may not fall under their core competency; they are much better as software developers, video game developers, or problem solvers. Purchasing cloud services, in the form of either an entire information hub or a single application, can be more cost-effective, more dependable, or flexible enough to allow them to reallocate their restricted resources to expand their business. Meanwhile, startup software companies may also take advantage of cloud computing to use important IT features without the need to hire new personnel, buy new equipment, and allocate budget for maintenance.
3. Cloud Hosting Can Enhance Scalability
Enterprises that have peak seasons or various seasonal personnel demands can also take advantage of cloud computing and tech by allowing them to temporarily dial up more capacity for the seasonal peaks of the software business without buying the software that is unnecessary during the off-season. Cloud computing can also help any business, not only software companies, to maintain superior outsourcing, staffing, and resource management because it makes the logical decisions for any business. Software companies can also adjust the services that they are using through hosted platforms according to their preferences and needs.
4. Cloud Computing Can Effectively Reduce Capital Expenses
Considerable capital investments can be reduced or even completely eliminated in favor of minimal monthly fees. Capital can thus be safeguarded as keeping capital as well as overhead cost to a minimum level is crucial. This is particularly true for both start-ups and established software companies.
5. Cloud Hosting Will Allow You to Access Data Anytime, Anywhere
Being able to do business without limits is a significant benefit of using cloud hosting and tech. Access to applications and data can be available to authorized users as long as you have the suitable hardware and you have a reliable internet connection. This feature provides many benefits for software companies such as enhanced production, improved business efficiency, reduced overhead, and faster turnaround time for important tasks and processes.
Resource Box: Mayank Jain, application hosting specialist at QuickBooks Cloud Hosting DotNet is a technical expert by profession and a writer by choice. His writings display knowledge and the challenges about the cloud environment which he collects with day-to-day experiences.