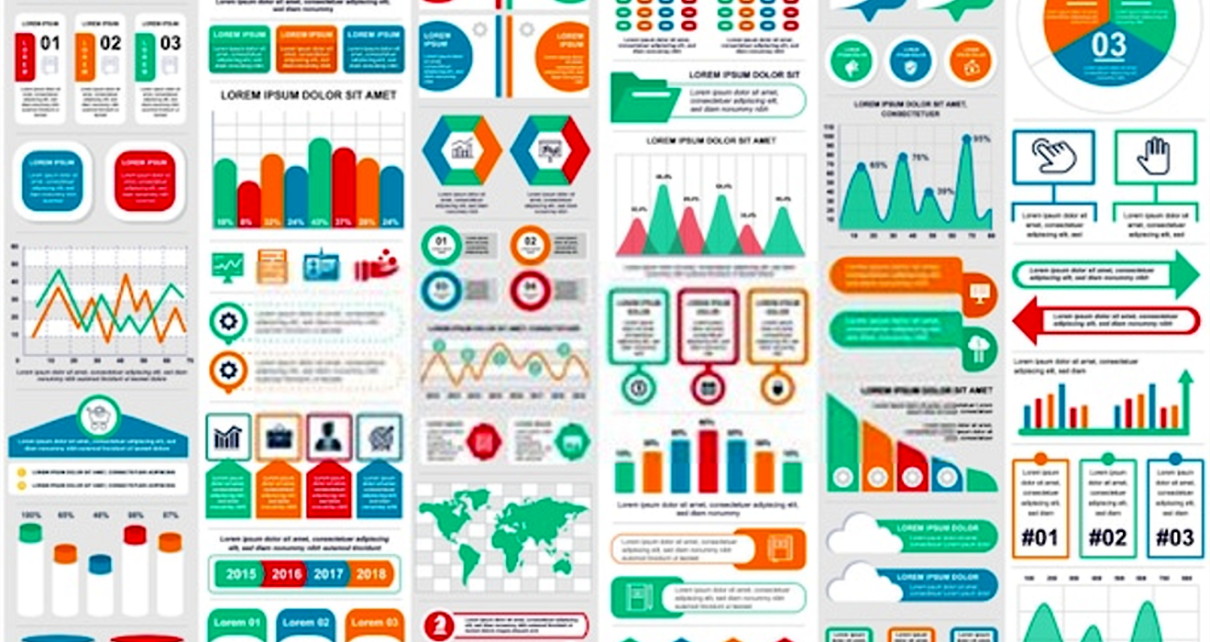 6 Incredible Tools to Facilitate the Creation of Infographics
Numerous studies have revealed and reaffirmed that image, and consequently, infographics are powerful when the goal is to convey yourself to your audience. Infographics are helpful when it comes to viral content, and it is an excellent solution to create buzz on social networks and attract more visitors to your websites or blogs.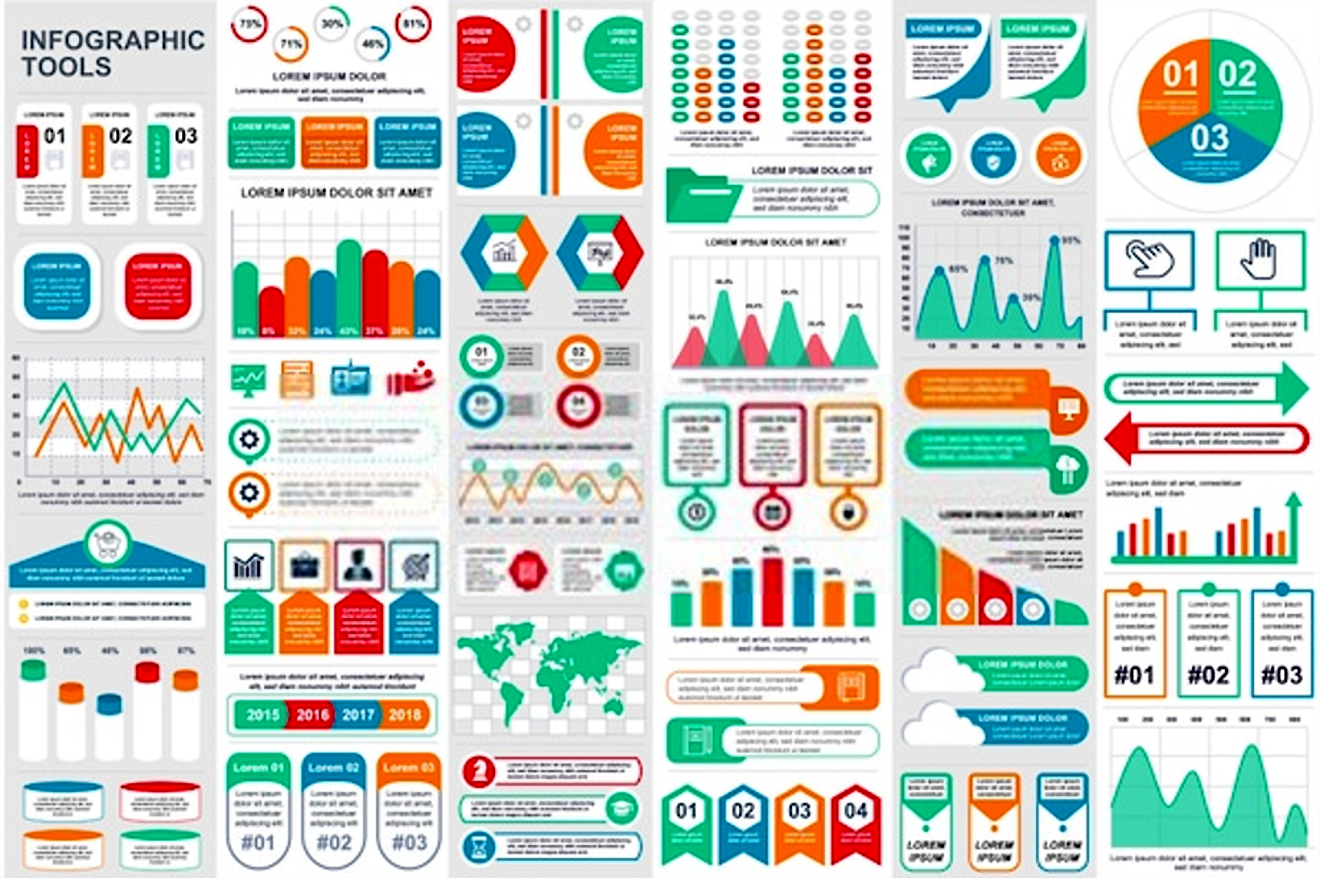 The studies published by Alltwitter revealed that the presence of an infographic in a post increases the chances of it being shared to 834%. In any case, when you create an infographic, it is important that you have knowledge about the main tools available to produce it.
6 Incredible Tools for Creation of Infographics
Therefore, we have separated six main tools to assist you in this creative process. Let's check out the tips…
Tool #1. DesignCap
DesignCap is an easy-to-use graphic maker available online to facilitate the production of the most different graphic materials, ranging from presentations, Facebook covers, posters, reports, YouTube channel arts, to business cards, etc., of course, infographics. And this is completely online without having to download or install anything.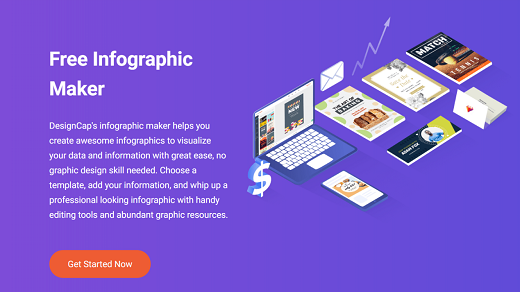 DesignCap Infographic Maker tool is very interactive and intuitive, and it is not necessary to have knowledge of Photoshop or design programs such as InDesign. With millions of stock photos and other art resources such as text, chart, modules, and a series of elements – most of them are free – it is possible to create an infographic from a template, customizing as much as necessary, or even producing one from scratch. DesignCap also allows you to upload your files.
You can take a look at this tool even if you don't register as a user anonymously. After the production of the infographic is finished, it is possible to save, share, and reuse the design as many times as you want. You can also save it directly into your account online for later editing.
Tool #2. Google Charts
Google Charts is not one of the tools to create more exclusive infographics, but a platform with which to create your graphics. With the potential and ease of use of Google Drive, Charts covers the most visual part of the data and will allow us to export or embed these graphics in other documents (web pages, office documents) to, in them, create the final infographic. The good thing is that it is completely free, very versatile, and has a programming engine with which to customize even more the creations.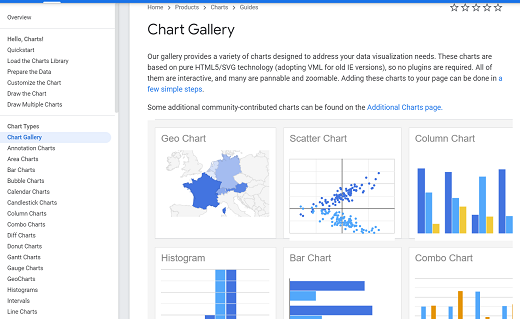 Google Charts are created for developers and allows you to make the creation of tables, columns, and graphs. Besides to being free, it is compatible with HTML5.
Tool #3. Tableau
Tableau is a tool that can be downloaded from your page to create infographics that can be integrated into web pages. On its website, it has several video tutorials that explain how it works. It allows anyone to publish interactive data visualizations. You can create your own infographics and use any of those that have been published on the portal, using them on your website or sharing them on social networks.
With this tool, the information can be organized in graphs, lists, and tables. It is possible to use it online as well as on the desktop. It's up to you.
Tool #4. Word Cloud Generator
If you use Google Docs, Google's tool for working with text documents by taking advantage of Google Drive, you can generate word clouds in your Chrome browser thanks to this add-in, Word Cloud Generator.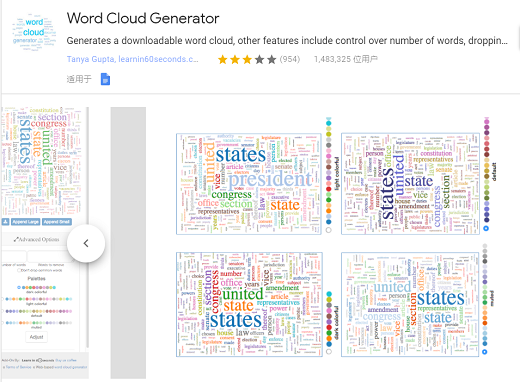 When you open any document from Google Docs, on the right side, you will create a word cloud that you can customize and then download to your computer. In addition, it has space to place words that you want to ignore.
Tool #5. Piktochart
Piktochart is another online tool that allows you to make professional infographics from preset templates that can be modified to suit the author's taste. The resource offers you a useful tool for developing their creative capacity and visual synthesis within the world of graphic design. Thus, it becomes an excellent ally for the Computer and Technology areas.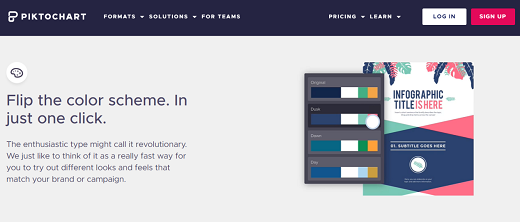 To start using Piktochart, select a template like DesignCap from its database and begin configuring the infographic to suit the user. After choosing the model, the application offers the option of removing elements, including numerous objects organized by categories, changing their size, color, or font and saving it in JPG or exporting it to Facebook or Twitter.
Unlike many other infographic makers, you must register as a user and start browsing your website. The application is available in the free and paid version. The first option gives access to limited basic templates with the company's watermark. While the second, which has monthly fees and annual fees, allows you to have more templates without a watermark, and more options for customizable images and icons.
Tool #6. Infogram
Infogram is an easy to use application with many fast-running tools which will help you customize many designs and store them in a library. It is a freemium tool (paid but with a free version with limited features). Specifically, the free option allows more than 30 types of diagrams and easy and fast design. With Infogram, you can make infographics, graphs, and interactive maps. Load the data, choose the template, and see the result. That's easy.
The data that formalizes the infographic can be extracted from an Excel spreadsheet, and the style is easily edited. When you are satisfied with your infographic, you can publish it on the Infogram website or even make it embed it on your blog or website or share it through social networks.
Conclusion
Although some of these visual tools aren't be used widely, all of them are still an attractive way to illustrate or complement any content or infographics for your websites or social media.
In short, they can be beneficial for certain situations in which you need, in a very visual way to combine more used or relevant terms and words of a text with photos. They will offer you fast ways to convey your idea to your readers visually and quickly.