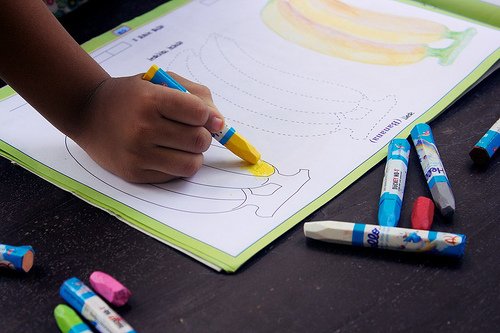 What Benefits Does Joomla Bring In Website Management?
E-commerce has swept the world of business off its feet. Blogs and eCommerce sites have dominated the web with every seller putting their best foot forward. There are many content management systems that have been developed to help capture the attention of users and provide customized eCommerce solutions. Because of the higher than anticipated proliferation of content management systems, it can be confusing when choosing the kind of platform to use in building your website. Joomla is one those platforms and since its introduction, it has played host to millions of websites worldwide.
Joomla Content Management System
Joomla was developed with one goal in mind and that is content management. Through the use of this platform, you can effectively manage websites. It is a common occurrence to find websites having multi users with different permission levels. Through Joomla you can ensure that your juniors for instance do not get into the system and change something they should not. The template system upon which Joomla operates makes it easy and convenient for users to write content, put it on the site and the rest is handled by the system.
Joomla also makes it pretty easy to build hierarchical web sites (those containing pages and subpages) because that is essentially the reason behind its development. To build websites in Joomla, you do not need any code experience unlike in the other platforms that will ask for your HTML experience or CSS knowledge input. Joomla gives the client full control of the site once it has been built and a skin (design) applied. This control of the site extends to menus, content, modules and the ability to interchange the positions of elements using the administrative panel.
The Modules and Components of Joomla
Joomla is built on the principle of open source. This means that all users around the world can develop add-ons and plug-in for this platform just like it works in WordPress. The Joomla platform has an extension directory that contains most of the common used tools. In fact it is said that 90% of the time you visit the directory, you are most likely going to find the component that you require. The downside with respect to this however is the fact that you could also stumble upon some terrible tools there.
If you want to install a plug-in for instance, you need to install the file with a .zip extension through the administrative panel.
Some downloadable features also need some programming experience if they are to be harmonized with the look of the site. You can easily achieve this through hiring a programming specialist to help you out. On the Joomla platform, everything works within predefined areas known as positions. You can use tools such as Project Fork to manage your projects.
Merging Joomla with WordPress
One thing with content management systems is that, they have their upsides and downsides. You could be using Joomla as a platform but you want the experience of blogging thorough WordPress. This is a common experience because WordPress offers an excellent blogging experience while the Joomla platform has amazing functionalities. To merge the two content management systems, there is a plug-in called WordPress for Joomla. Through the help of a developer, you can install this plug-in and integrate the two great web experiences. Using one admin login, you can control both the WordPress and Joomla functionalities. Remember every system will work independently but all controlled from the same administrative panel.
The Joomla E-commerce Experience
The rate of growth of online stores has surpassed by far that of brick and mortar stores. The appetite to sell online has seen traders trying out a variety of platforms just to find one that matches their tastes and preferences. Joomla has availed quite a number of ecommerce components. Through Joomla, sellers can be able to manage their products and content all in one place as opposed to how other platforms do it.
Through Virtuemart which is a standard eCommerce solution for Joomla, traders can manage their products, payment options such as Google wallet and PayPal, shipping features and still be able to download eBooks amongst other products. This is not all! RokQuickCart is another   eCommerce solution developed by Joomla. It also offers unique product management features to cater for the needs of today's virtual trader.
Conclusion
To wrap it up, Joomla is a powerful web management platform. Through the same admin panel, you can manage your blog, your eCommerce establishment and web content. One of the drawbacks that are experienced by users of this platform however are the difficulty in incorporating personalized designs, adding components and modules into this platform. You may need a professional hand in this but once done, managing the site becomes pretty much easier.
About Author: Paige Forster is a developer at Themexpert. He specializes in the designing and customization of Joomla sites. Due to his creativity and technical prowess, he has been involved in the development of plug-ins and add-ons for both WordPress and Joomla.