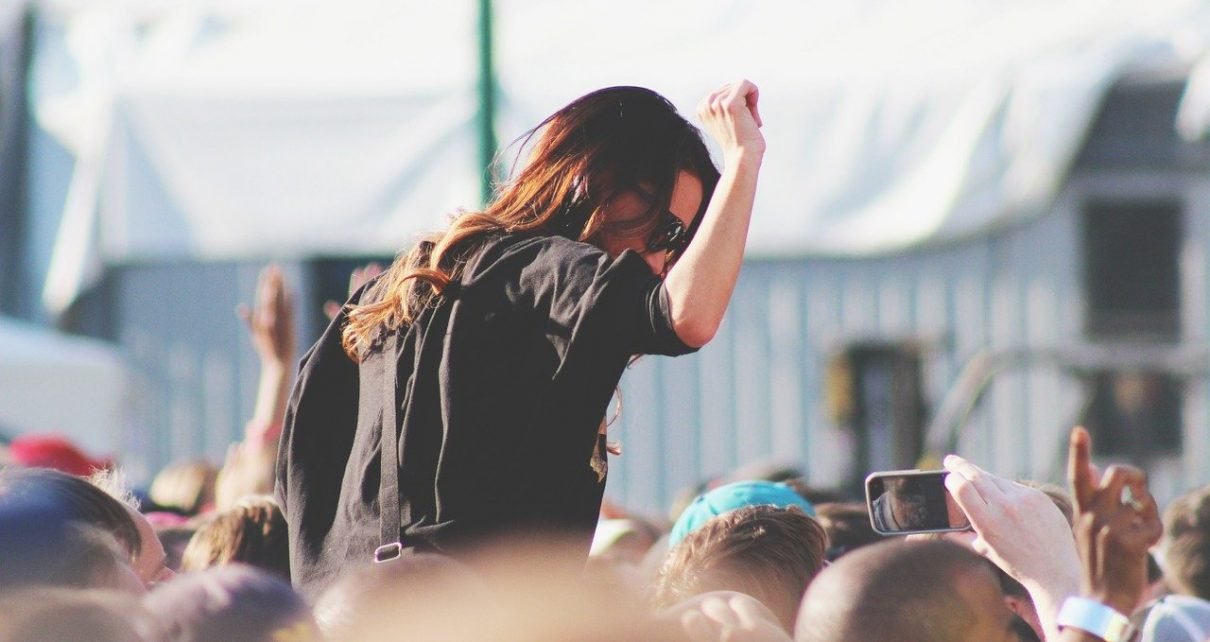 7 Ways to Make Your Blog Stand Out in the Crowd
Have you ever looked around at all the other blogs covering the same topics and wondered why in the crowd anyone would care about your blog? There are many many times where your heart breaks in blogging career due to the fact that readers just ignore you because they could find the same thing at other blog. Or they visited you, liked your work but then totally forgot about you.
Content is king. You know that but so do all other bloggers. Therefore, your goal should be to create a reading experience that surpasses other blogs. It might require some continuous effort on your part but the end result will be well worth it.
7 Effective Ways to Make Your Blog Stand Out in the Crowd
You'll be able to establish your blog as an authority within the industry. That said, consider the following ways to make your blog stand out in the crowd.
1. Create Amazing Content
All you have to do is create amazing content for your target audience. Simple, right? And a lot easier said than done.
Essentially, your blog's purpose online should be focused on helping the readership in one way or another. You can add a brand/personal story here and there, but don't use these as your primary or even secondary publishing strategy.
Put your heart and mind into publishing evergreen content that provides many details when it comes to solving potential problems or answering your readers' questions. That way, you'll gradually build up your authority and people will be coming back to your blog for more.
Also, even though the length of your blog posts doesn't determine the quality of your content, keep in mind that longer articles tend to fare better in Google's eyes. Not to mention that they'll be more informative for the readers.
2. Avoid Poor-Quality Images/Graphics
A blog focuses on content, and this also involves the imagery you use to illustrate your articles. After all, longer text needs to be broken up with some high-quality imagery to engage the readers and make the whole experience more interesting.
In that respect, you really have to stay away from poor-quality images and graphics. No matter how good your written content may be, these will bring down the overall success and trustworthiness of your blog.
You can always take blog photos yourself, but there are plenty of stock photography websites where you can also find royalty-free images. Free image editors such as Canva can help a lot, too. If you're worried about the image size reducing the loading speed of your blog, simply use an image size compression tool.
3. The Question of Logo
Your blog's branding is key for creating a good first impression. And the most crucial aspect of that branding is your logo. If you're not a designer yourself, you might not be aware of this, but people pay a great deal of attention to logos. A messy, hard-to-read, and overall bad logo is much worse than having no logo at all!
If possible, have a professional designer create a minimalist and sleek logo for you; one that will represent your brand properly and still be easy to read. In case you don't have the budget at the moment, it's always better to just go with a simple text. A logo can always be added later.
4. Utilize Your Own Experience
We mentioned the importance of meaningful, informative, and evergreen content that can help your readers. However, this content also needs a personal touch to be truly epic. This is where your personal experience comes into play.
Of course, how you're going to approach this matter depends a lot on the niche you're writing in. For instance, if your blog is focused on fitness, getting back in shape, exercises that target different body areas, and so on, you should be able to sprinkle in your own fitness journey into the mix.
This will instantly qualify you to speak volumes on the matter, and your readers will trust your word more.
5. Go Practical or Go Home
In order to make your blog stand out in the crowd, you really need to deliver a solution to the readers' problems or an answer to their questions. That said, approach your content from a practical point of view. When you have a topic in mind, remember that said topic should leave no confusion or additional questions once you have finished writing your blog post.
There's nothing wrong with being very thorough and detailed in your writing – as long as those details are meaningful and prove useful to readers. Filling up your content with fluff to the very end of the article will only make you seem unprofessional. And if there's nothing but fluff in your article only for it to end with a CTA, you'll be losing your readership very quickly.
You can still add a CTA at the end, but you also have to give the audience what it wants and what the title promised them within the body of the article.
6. Spruce Up the Look of Your Blog
Aside from the actual content you publish, keep in mind that the overall look and design of your blog will also make a difference. If you want to stand out in the crowd, your blog needs to be appealing to your readers. More importantly, it has to be easy to read.
Luckily, there are plenty of premade themes and templates specifically made for blogs. You can further customize them as well. Remember that you want to test the final look yourself. The use of colors, contrasts, and fonts have to be pleasant to the eye. The interface should be simple and easy to follow.
If possible, ask your friends and relatives to share their opinion with you on the matter, before you go live.
7. Connect with Your Readership
To further differentiate your blog, you have to nurture the personal connection. So, keep the comment box on your blog open and do your best to earnestly reply to every comment. What's more, don't hesitate to make the most out of social media where you can strengthen the relationship with your followers even more.
Last Words!!!
Now that you know what needs to be done to make your blog stand out in the crowd it's time to start working on it! Remember, nothing can change or turn amazingly successful overnight. You have to work towards your goal and create epic content on a regular basis in order to set yourself apart from other bloggers.
What do you say? How do you try to make your blog stand our from crowd ? What steps you take and how much I was able to help you in this certain topic ? Call your friends to this post and let's keep the conversation going.