All online businesses try their best in search engine optimization practices to beat competitors and hold a good position in search results. Due to it, everyone wants to know how to analyse the SEO results and track the online progress. To track down the SEO performance and analyzing the results, you have to be focused on some specific SEO metrics.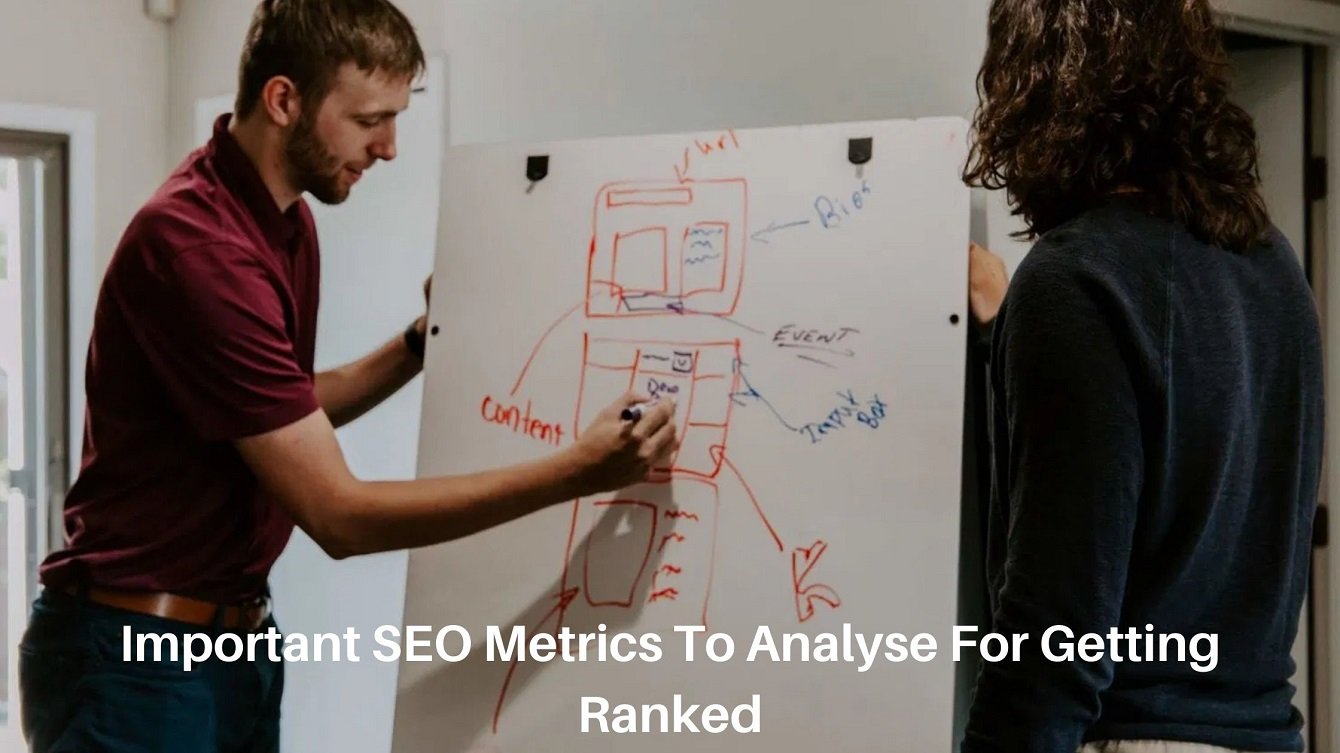 By inspecting such SEO metrics, you can understand, your efforts are useful in driving the best results or not. In the upcoming paragraphs, you can easily figure out what these SEO metrics are and how to track the performance.
8 Major SEO Metrics for Getting Ranked
Everyone needs to be focused on multiple elements when it comes to inspect an SEO strategy. Let's go through some major SEO metrics one by one.
#1. Organic Traffic
The first and most important factor is related to organic traffic. In case your SEO practices do not bring organic traffic to the website, then you are working on a wrong plan. The main aim and benefit of these practices are to increase the organic reach of the website and boost organic traffic as much as possible.
You can get assistance from experts to get introduced to the tips for bringing organic traffic and build a successful SEO plan. These results are also highly based on the selection and performance of the selected keywords.
Tracking Tips:
Google Analytics is the best source when it comes to tracking organic traffic. Here, you have to visit the 'Audience Overview' tab and click on the 'Add Segment' option. Now a list appears and you should choose the 'Organic Traffic' segment. After all these things, the stats of organic traffic start appearing in the percentage form as compared to total traffic.
#2. Organic Conversions
Bringing traffic and generating leads is not enough to celebrate success. The most difficult part is converting leads to the final customer. With organic traffic, it becomes important to track the organic conversion rate. Lacking in conversion, you are not capable of impressing the visitors or encourage them to place orders. It will be helpful in figuring out you are capable of bringing quality traffic to the website or not.
Tracking Tips:
Before proceeding with tracking organic conversions, you have to set up the conversion goal first. Conversion is going to be a final action that you are expecting from the traffic. Generally, the conversion goals are –
A phone call
Signup or registration
Submitting a form
Placing an order
After deciding such a metric, you have to access Google Analytics for gathering proper information. Here, you access the organic traffic segment and try to compare it with the conversion rate. To get facts about conversions, you should access 'Conversion' from the menu and 'Goals' from the sub-menu and then 'Overview'.
#3. Ranking of Keywords
Keywords are some specific search terms used by the audience for availing of your kind of services. For better SEO results, you have to choose the keywords smartly by focusing on search volume, SEO difficulty, and some other SEO metrics.
If you focus on success, then the performance of keywords becomes an important factor. In case you get success in getting keywords ranked, then you can see some improvements in overall rankings as well.
#4. Referring Domains & Backlinks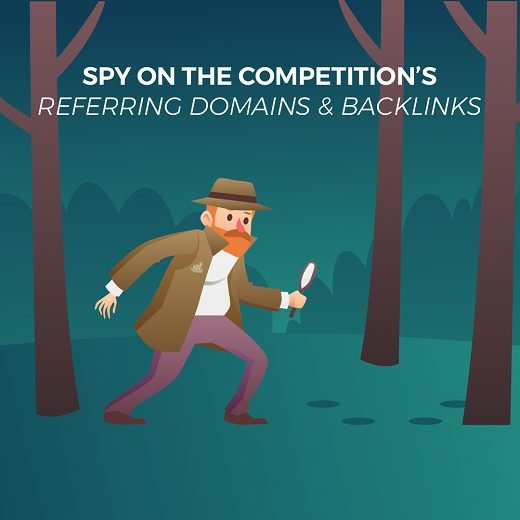 The performance of an SEO strategy is completely based on the quality and number of backlinks. Sometimes, people do not understand the facts properly and start creating numerous links on a similar website. Here, you have to work for targeting more referring domains as much as possible. While targeting the referring domains, you need to make sure it has high domain authority. Having a backlink on a high domain authority website is useful in increasing the website's credibility with ease.
Tracking Tips:
While tracking the backlinks, you have to be focused on the following factors.
Accuracy – using a good backlinks analytics tool will be useful in getting stats by separating both do-follow and no-follow links. With it, you can figure out the anchor text which is used for creating that particular backlink.
Update Frequency – you have to be focused on the update frequency of the backlinks. It will help you in understanding how many new links are crawled or indexed by the search engine.
To track such links, you can get assistance from Google Search Console, and some other third-party sources.
#5. Local Visibility
Local awareness is the most important element in online business success. It can be possible by working on local SEO campaigns. Here, Google My Business is going to be the biggest source by which you can avail of the maximum benefits.
You have to track different metrics such as – Google Maps Rankings, GMB Insights, and much more. It will help in inspect how your local SEO campaign is working.
Tracking Tips:
For getting proper ranking insights and data, you can consider the integration of GMB insights. It directly cast stats to the website's dashboard or on your GMB account. While tracking the success, you are capable of making changes in the location such as – a particular city, town, county, or country.
#6. Organic Landing Page Metrics
While working on SEO campaigns, you have to target the audience by redirecting them to a specific landing page. You should try to create a landing page that lead to higher conversions. Try to add information about services and the company on the page. Don't forget to mention, the benefits that are associated with your services for the customers. With all these things, try to add some eye-catching visual content.
Tracking Tips:
By accessing Google Analytics, you can easily gather stats related to the landing page performance and some other metrics. Here, you have to access the 'Behavior' option, then 'Site Content' and 'Landing Pages' finally. These things will help you in focusing on all stats about landing pages such as – sessions, visitors, conversion rate, goal completions, bounce rate, and so on.
#7. Page Speed
Page Speed is a crucial one in SEO metrics for impressing both search engines and audiences. If your website takes loading time more, then it may create frustration among visitors that can increase the bounce rate. It also creates barriers when it comes to get ranked in the search results. The speed of a website is measured by focusing on two basic factors such as first-byte time and page loading time. In case your website speed is slow, then you should try to be focused on the improvements.
Tracking Tips:
With the help of Google PageSpeed Insights, you can get details about the website's speed metrics. It will help you in getting inputs related to all pages with the best possible suggestions for improving website speed quickly.
#8. Mobile Traffic & Rankings
While creating a website, some people forget about mobile devices. Consequently, the resulting website can be accessed on the desktop easily but may face issues when it comes to mobile. You have to make sure your website is mobile-friendly. With it, you have to be focused on the ranking separately on mobile devices.
It can be possible by choosing different search terms. Along with it, you cannot ignore the importance of voice search features. Many mobile users are engaged with such a feature and try to make tasks simpler. Here, you can try to be focused on voice optimization.
Tracking Tips:
By using Google Analytics, you can easily gather stats regarding such metrics. You have to access the 'Audience' option first, then 'Mobile', and lastly 'Overview'. Now you can easily get complete mobile traffic-related information and compare stats with desktop.
Final Saying
These are some key SEO metrics that you cannot ignore. Along with it, you have to be focused on the exit pages, CTR, engagement rate, crawling errors, and much more. To maintain everything perfectly and drive the best search engine optimisation results in the form of higher ranking, you should hire the best SEO agency. An agency has the skilled and experienced SEO professionals who easily analyse the complete data and create the best & result-oriented SEO campaigns.