Building your brand through YouTube is a digital marketing strategy that works for all kinds of brands. It is not shocking because YouTube is the second most popular social media platform right after Facebook. There is also an increasing demand for video content, and advertisers see the importance of video content in SEO campaigns.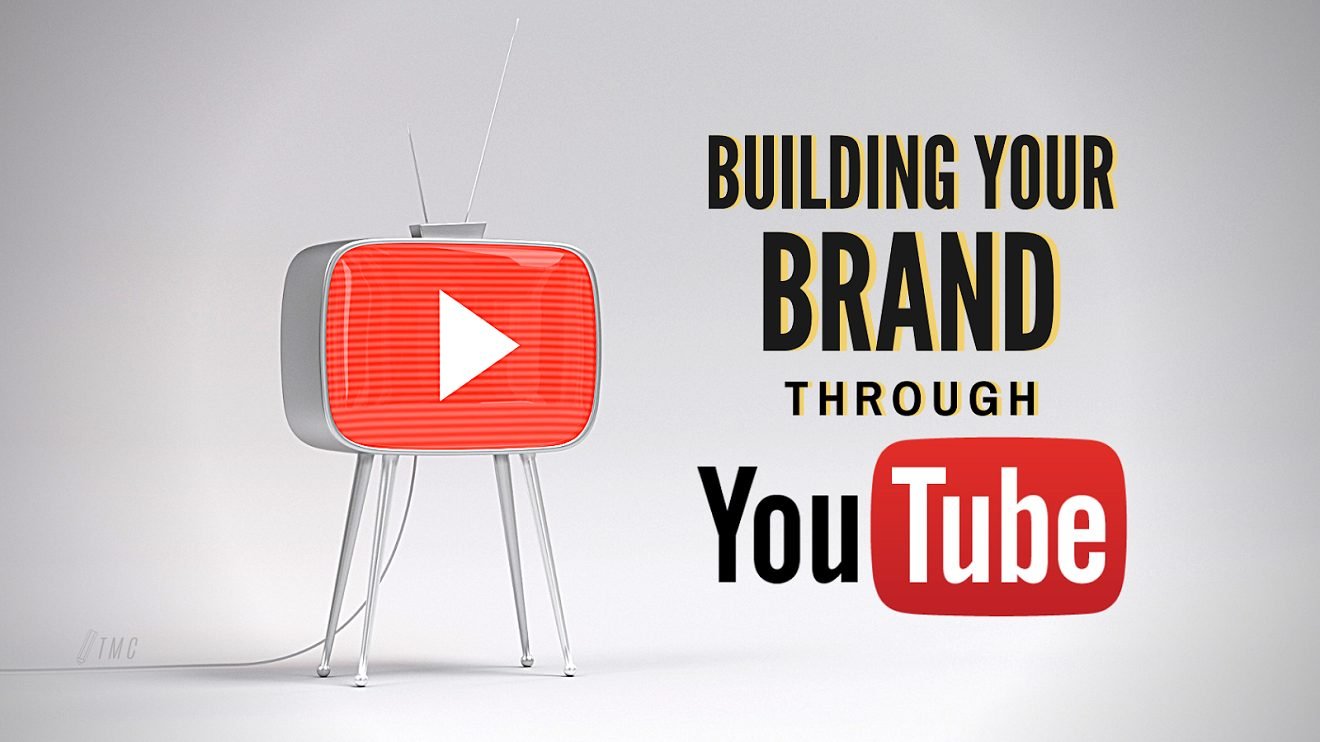 In the opening quarter of the year, YouTube already reached revenues of $4.04 billion, with the most popular YouTube channels garnering over 100 million daily active users.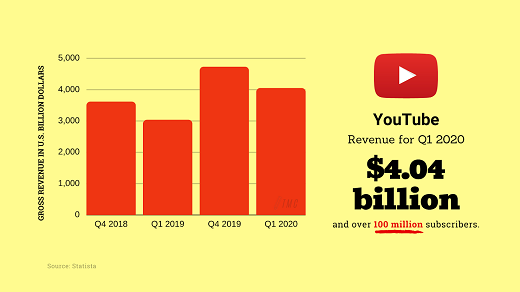 It is why YouTube is a great platform for building your brand. Pair it up with Facebook, and you cover all kinds of demographic, especially those with buying capabilities.
The Power of YouTube
90% of internet users from 16 years to 64 years old consume online video content monthly. That is more than half of the world's total population, since internet users' number 4.54 billion, or 59% of the world's total population.
And amongst video streaming platforms, YouTube takes the lead. Even viewers from broadcast media are shifting to on-demand video streaming platforms such as YouTube or Netflix (a paid subscription video service).
With YouTube, you are sure that you can leverage to create and build your brand and leave an impact. One viral video on YouTube can change the course of your brand's journey. That is how powerfully efficient YouTube is to reach the greatest number of people through video content.
With video content, you can engage with your audiences better, and YouTube is a great place to get connected quickly to your audience.
Feedback is also instantly seen on YouTube, especially if you have already gained some following by now.
Video can support your branding efforts in a way no other platform can, and YouTube leads the pack of video content platforms.
Steps For Building Your Brand Through YouTube
If you want to use YouTube for building your brand, you should keep in your mind a few specific tactics to make your campaigns most effective way possible.
Let's dig down more at each one in detail.
Step #1. Choose Your Niche
If you are an existing brand, probably you know your niche by now. Who are the people you are trying to help and reach? What solutions and services do you bring? What area of expertise are you covering?
The answers you uncover to these questions define what your niche is. You do not have to make content for everyone on YouTube.
Zone in on your niche and make sure you are relatable, impactful, and become a top-of-mind brand in that category.
Knowing your niche is important because it helps you focus your digital marketing efforts.
For instance, if you are trying to reach 16 to 18 years old, your content and digital marketing strategy should be out-of-the-box, bold and straightforward.
If you are trying to reach a demographic in their 40's, however, the out-of-the-box approach may not sit so well with them. This demographic is looking for something more stable and traditional.
Step #2. Choose a Name for Your Channel and Set it Up
Hopefully, your brand name is still available on YouTube as a username. If not, you can attach words such as "Official" or maybe the initials of the country where you are at.
Set up your profile and complete the information as much as possible, so people know where to find you. Links to your website and other social media accounts must be visible as well. Click-through from your social media accounts to your website reflects on your organic traffic too.
Do not forget your channel information, title, and tags for building your brand through YouTube. You can also customize your channel, so it best represents your brand. There are themes and colours you can choose from. Pick the ones that are identical to what you already have on your collateral, websites, and other digital platforms. You want the community to know that it is your brand because of the uniformity of design and feel.
You can also go to Modules, select all options like comments, recent activity, and friends. These are all essential in building and nurturing a community around your brand.
Set your channel to show the most recent videos you did first. In this way, your channel appears current and fresh. Visitors will automatically watch your latest content as well.
Step #3. Choose the Best Keywords
Building your brand takes Social Media Optimization or SMO. Just like SEO, SMO relies on factors such as keywords and key phrases. It determines what appears on YouTube's SERP. The keywords are based on what people search for on the YouTube search bar.
Create content that answer's people's needs. Write not just for existing followers but new members of your target audience. Write in a way that makes your brand and your content discoverable. That is possible through the right keywords or key phrases.
YouTube's search engine stands on its own as a search engine. People go to YouTube, especially for instructional videos. People also tend to go to YouTube when they want to consume long-form content in less time. For instance, to catch up on the week's news, you will most like go to YouTube than catch up on reading on a news site.
So, learn to research what keywords and key phrases are trending. That is the key to what kind of content to produce. Incorporate those keywords in your video title, descriptions, tags, and the like.
Your metadata, for instance, can be optimized for this purpose. Include your main keywords and secondary keywords in your title, first 100 words of your description, the body of your description, and the tags you use within the content.
If you can include video captions, that would be better than the automatically generated video captions YouTube has. This way, you can optimize the number of areas you can inject keywords and proper tagging.
Without keywords, how can people discover your channel and your contents? If you are not easy to find through keywords, you might as well not expect traffic to your channel.
Step #4. Create compelling video content
Even on a social media platform dedicated to videos, content is still king. A video is a form of content, and it is, in fact, a much more engaging form of content than text. It creates more impact on your target market as well. More than 70% of digital marketers say that video content generates higher conversions than traditional content.
Even video resumes are trending these days. A compelling video resume can help applicants stand out amongst a sea of other hopefuls, especially if it is done well. Videos are just able to capture more and convey more than traditional content.
That only goes to show how crucial it is to create high-quality content on YouTube. Sure, there is a proliferation of low-quality and spammy content on YouTube, but that does not give you an excuse to loosen quality standards.
Your mindset should be, 'because it is YouTube, I will produce great content.' If you see it this way, then you can fully optimize the marketing potential of YouTube for building your brand.
YouTube SERP, just like Google SERP (Search Engine Results Page), ranks videos in the degree of how helpful they are to people based on their search intent. It is so important, then, to produce high-quality content that not only is appealing but adds value to people's lives.
Step #5. Invest in Quality Video Equipment
If you plan for building your brand on a platform where 5 billion videos are watched every day, you need to invest in equipment. It may not be a challenge with big-named brands as much as it is for start-ups and up and coming brands.
But you cannot break your bank or make poor financial choices just because you invested in a set of equipment for this purpose. Remember that having a YouTube channel and running SMO campaigns on social media is not the end-all, be-all your business. Be wise in how you will acquire good quality equipment but start creating content with quality at the onset.
You can rent equipment in the beginning. You can start investing in equipment one at a time until you complete what you need. However, you do it, be resourceful and creative. SMO and SEO are all about driving organic content, organically. Apply the same mentality on "good-to-have" expenses such as a high-end blogging camera and accessories. Let your business and your brand pay for itself and what it needs through its revenues.
No matter how long it takes you to complete your video production equipment, video editing software or app, even hiring your video editor, never skimp on quality and quantity of content.
Determine a schedule for releasing content, giving enough time for pre-production to post-production work, and stick to your schedule. When you have accumulated at least five videos, you may begin to promote your channel, as well as the different videos you already have.
While doing so, produce new content, so your channel builds momentum.
Step #6. Promote your videos
The next step after producing high-quality content is to promote your videos and your channel. It is the best time to utilize the other social networks your brand must promote your content on YouTube.
Embed videos on your website, put links in your corporate Facebook account or share the content from YouTube directly to other social media platforms.
Get into the forum. Without violating group rules or restrictions set by search engines, take given opportunities to link your video content.
Optimize good relations in the digital community. Collaborate with other channels and get them to promote your video as well. Try guest posting for others in exchange for backlinks to your videos. Be inventive, without being malicious or spammy, so you can keep building your brand unhindered on social media.
Step #7. Optimize and Monetize Your YouTube Channel
The proof of the pudding when it comes to digital marketing campaigns is conversion. YouTube campaigns are no different.
Conversions can come as an increase in subscribers or viewers. It is more reliable to bring in revenues for your brand and your channel than selling ads on YouTube. The pay you will get is sometimes not worth all the disruptions to your users when they view your content.
It may be a slow start doing it the organic way. It actually pays off in the long run because you get quality subscribers and followers. Loyal followers will not think twice to share your content. If they know it can help somebody else or make another person happy, they will share your content. It is a free advertisement for your brand. Referrals build your brand well.
Good content is not hard to like, click, share, and subscribe to. You would not even have to include that every time in your video spiels.
Building your brand on YouTube is about the community that you get to connect to, engage with, and hopefully, convert as loyal subscribers and even customers.
Some trusted vloggers, for instance, are also earning from brand merchandise they sell through their channel. People like them so much that there sprung a demand for merch. Their personal brands took off, and they took the opportunity to optimize revenue further.
When you consistently create content that helps people, makes them happy, or answers their queries, you will build your brand more robustly and steadily. It will lead to higher conversions and credibility for your brand.
Conclusion
YouTube is only going to get stronger despite the emerging growth of video-streaming social media platforms. Investing time and effort in YouTube to build your brand will not be a waste at all.
In fact, it is a very sensible thing to do, especially now that most of the world are staying at home and staying safe.
Workers are shifting to remote work. Students are shifting to distance learning. Just these two markets alone are enough to get you going in building your brand on YouTube.
Not all content may go viral or hit your desired number of views in the beginning. With consistency and dedication, your efforts towards building your brand on YouTube shall be rewarded with increased traffic, higher engagements, and better business.