Google Adsense is the only platform which makes sense when ever it comes to earn online. Every blogger would like to get Google Adsense because it pays more in present market but as now a days, its really very typical to get the Google Adsense for the blog/website which is newbie in the online market. So in this article, I am going to provide you some information about Top High Paying Google Adsense Alternative which really gives you an ample amount in starting of the website/blog.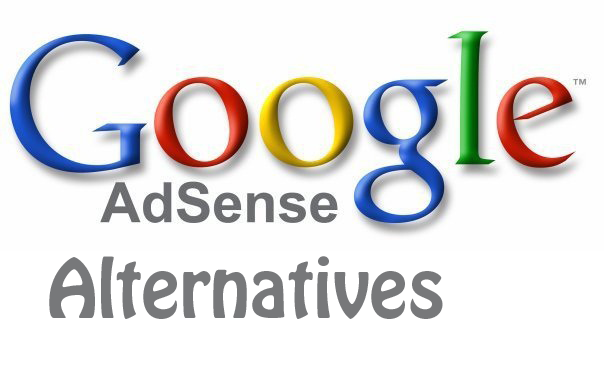 Infolinks – Intext Advertising
Infolinks is top most Advertising program or alternative after Google Adsense. Infolinks provides Intext advertising for all kind of text based websites/blogs. You don't need a high profile website/ blog for using Infolinks and for using it, you just need to apply for a Publisher account, within few hours your account will be approved/unapproved. In my case, its a sad & bad one because they rejected my website by giving me this reason (our Quality Assurance Team found that it does not meet our Publisher criteria.) Anyway once approved, you need to place Infolinks script to your pages manually or using Blogger, Joomla, Drupal and WordPress plugins in order to activate/appear the ads on your website instantaneously and as the code will be placed, the keywords will be highlighted.
You guys will start earing when visitors will views/clicks over your Infolinks ads. Infolinks provide their publishers several convenient ways to receive payments i.e. PayPal, eCheck, Payoneer (get your Infolinks Prepaid Mastercard® or use Payoneer for a local bank transfer), ACH (only for U.S. bank accounts), Bank Wire, and Western Union. The minimum payout for PayPal, eCheck, ACH and Payoneer is $50 while for Western Union and Bank Wire Transfer have a minimun payout is $100 and you guys will get the payout within the 45 days of your payment cycle. So in my opinion if you have pretty decent traffic on your website/blog then you can make good revenue by using Infolinks.
Clicksor – Deliver where it Matters
Clicksor is another top most Advertising program or alternative after Google Adsense, and Infolinks. Clicksor offers Inline Text Links, Text Banners, Graphical Banner, Pop-Unders, and Interstitial Ads for prompting users to learn more information from partners' websites and also webmasters have the opportunity to earn additional income by simply underlining a selection of clickable text or displaying targeted contextual banners on their websites/blogs. Whats more you guys can get 10% extra income every time when you refer a Publisher or Advertiser to Clicksor's network.
Clicksor provide their publishers to choose the medium in between Paypal, Check or Wired Transfer to receive the payments. The minimum payout threshold is $50 and you will get the minimum payout every 15 days. Publisher's will receive up-to 85% of their ad income as Clicksor connects their publisher with top advertisers who are willing to pay much and big for the traffic. So in my opinion you guys can get handsome revenue by using Clicksor.
Addynamo – Contextual Advertising
Ad Dynamo is a contextual advertising marketplace, connecting publishers directly with relevant advertisers. Ad Dynamo considers itself the only direct rival to Google AdSense in that its technology is fully automated, and contextual ads are served on web pages without dependence on manual categorization of content. Ad Dynamo offers online contextual advertising, mobile contextual advertising, social advertising, local advertising, and Ad Dynamo Premium. If you have a Twitter account, you can participate as a Twitter Publisher with Ad Dynamo and you will be paid by advertisers to promote topics you support.
Ad Dynamo provide their publishers limited ways to receive payments i.e. PayPal, and Ad demo Card. The minimum payout threshold in India for PayPal is $20 and Ad Dynamo Card is $50. As long as you've earned more than the minimum payout amount, you'll get paid on the first day of each month. Remember Ad Dynamo give their publishers 50% of the total amount that the advertiser was charged. So if you are a new blogger and your blog doesn't have much traffic then you must try it.
Qadabra – Self Serve Advertising
Qadabra, a simple, sophisticated self-serve ad platform that focuses on performance-based display ads. It is especially tailored for long-tail publishers that are looking for more user-friendly and profitable alternatives to AdSense. Qadabra requires no payout or impression volume minimums, works with GEOs worldwide, counts with several payment methods and offers very competitive industry rates. Qadabra works with a huge selection of advertisers worldwide to provide publishers with a wide variety of relevant ads and give them unbeatable rates. Qadabra has a strict policy of not showing ads on websites that may contain sexual material, violent content, malware, spyware, adware, or potentially harmful activities.
Your revenue is totally dependent on the quality and quantity of the traffic you receive, the type of content your website provides, your ad placement, the ad sizes you selected, and other factors. The minimum payout threshold for payments through PayPal is 1$. For wire transfers, the minimum is 500$ and all payments are processed 45 days after the end of the month. Qadabra has a super simple and easy to use interface, there are no complicated setups so this make you to go live immediately and there is no need to wait for approval. For new blogger's, Qadabra is really good to generate some good revenue.
So Now what are you waiting for? Just use them and check how it works on your blog. Best of Luck!!!