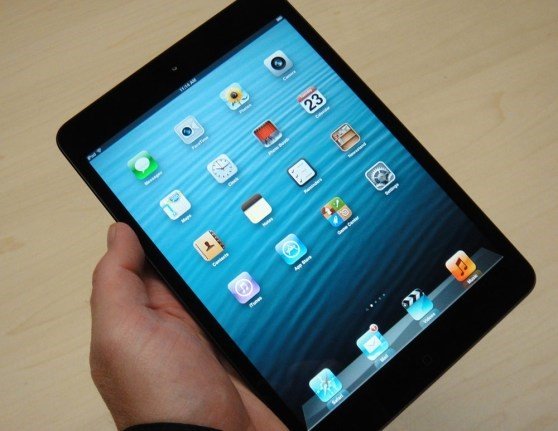 What Can We Expect from the iPad Mini 2?
The first iPad mini brought Apple's tablets to a whole new audience. Despite the late Steve Jobs saying that the iPad never needed a 'mini' version, it wasn't a surprise when the American tech giant launched a smaller device with a number of 7-inchers on the market at the time, such as Google's Nexus 7 and Samsung's Galaxy Note tablet.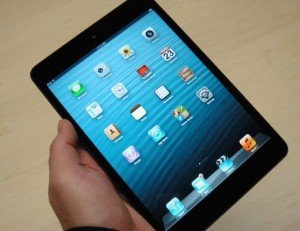 Now, the world is waiting as we expect to see the follow-up the original iPad mini. With a number of tweaks, plus some big developments also expected, what can we expect from the iPad Mini 2?
An autumn release date
Although it's yet to be confirmed, it's widely expected that Apple will launch its new mini tablet at an event in late September, perhaps early October, to tie in with the roll-out of its new operating system iOS7, as well as its latest iPhone and full-size iPad. It's highly likely that the iPad Mini will come with the new mobile operating system, which is designed to look cleaner and sleeker than ever before.
A retina display
It wasn't long after the last iPad Mini was released that Apple launched its iPad 4 with an ultra-clear retina display. So to keep the spec-geeks happy, it's likely that the next mini-tablet will follow suit. This is despite the fact that developers have already stated how the Mini doesn't actually need to have a retina display – due to its smaller size it wouldn't actually make much of a difference. However, with its main competitor – the Google Nexus 7 – boasting a much higher screen resolution at 1,920 x 1,200 (in comparison to the iPad Mini's (1,024 x 768), it will need to improve on its current specifications in order to keep up.
Improved storage
This is still causing some debate at the moment, with some believing that the iPad Mini will follow the full-size tablet by offering a 128GB version in its latest incarnation. However, some argue that those with the smaller tablet won't necessarily want the extra memory space, though it seems a waste of the available technology if there isn't an option for it.
The design – not much change here
The hugely popular design of the original iPad Mini is unlikely to be changed much at all. In fact, the look went down so well that it's been said that the next update of the full-size tablet is likely to be modelled on the Mini. All Apple devices evolve in some way however, so expect to see tweaks such as an ever-so slightly thinner casing, as well as making it a little bit lighter.
Pricing
Rather than an inflated price for the iPad Mini 2, it's likely that we'll see it being sold for the price of the current version, so £269 for the 16GB tablet, up to £429 for the 64GB one. This means that the first iPad Mini is likely to come down in price – which makes this a viable option if you are looking for a more budget device with some excellent tried and tested specs.
With the iPad Mini 2 due for release, why not sell your current tablet and make some cash to put towards it? Visit www.mac4cash.co.uk to sell an iPad, iPhone or Mac computer quickly and easily online.