Hiring a digital marketing agency may be one of the best decisions you can do for your business. If you land the right one, it can generate millions in revenue. You will also save the cost necessary in setting up an in-house team. Most importantly you will have the peace of mind knowing that side of the business is taken cared of and you can focus on the other aspects. How do you pick the right digital marketing agency that will do all these for you?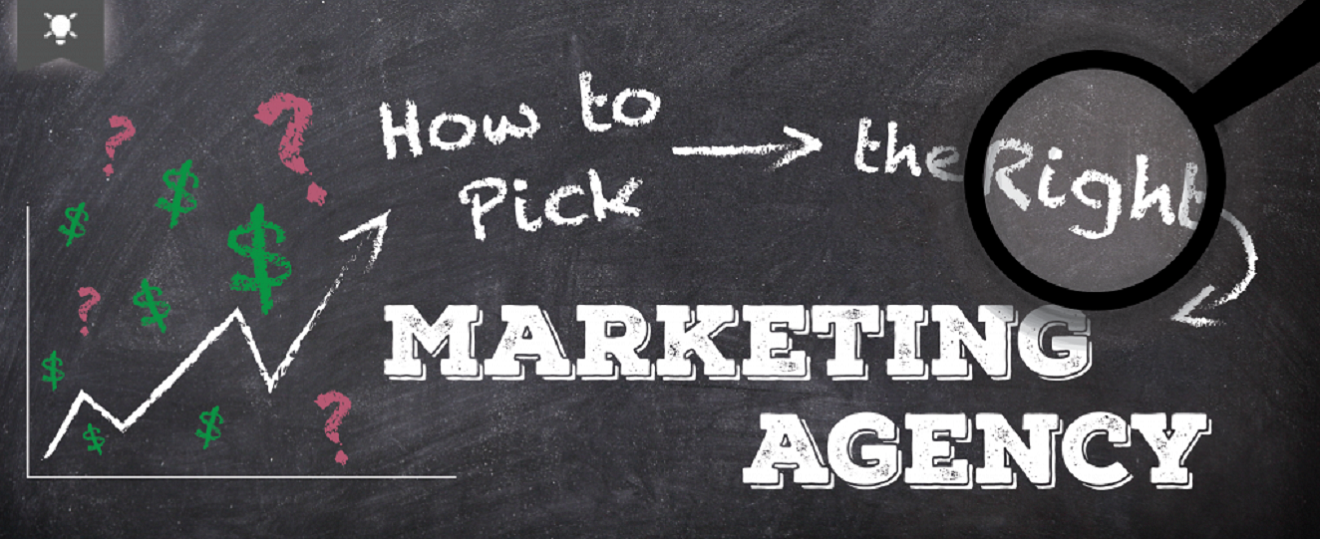 This article hopes to guide you in the selection process. How do you decide between hiring a digital marketing agency or doing it in-house? How do you evaluate an agency? What are the questions you need to ask?
Should you Hire an Agency or Do It In-House?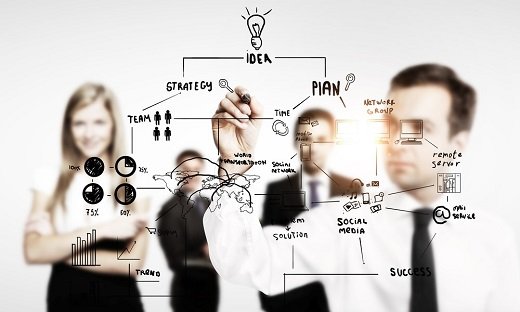 To run a marketing campaign successfully, you need the following:
You need a deep understanding of your customers – Marketing campaigns fail when it cannot speak to the customers in a language they understand. You need to know their problems and the stories behind said problems.
You need a system – Once you have gathered the information, you need to document everything into a neat system that you can refer to when you write a blog, post something in social media, do paid ads, etc.
You need tools – Marketing campaigns need tools for emailing, analyzing, communicating and more. These tools help in your daily tasks.
You need to be consistent – Patience is necessary in marketing. Results do not come instantly so you need to be consistent in your effort.
You need quality content – Visitors stay in your website when they see captivating content. Your articles should speak to them so they will read up to the last line. Your videos should be professionally done so that they will re-watch, save or share it.
You need enough experience – Experience is what will make you stand head above water during crisis situations.
Having all these now is not easy. It will take time until you can successfully stage a marketing campaign on your own. If you hire an agency, you will have a battalion that is ready to do combat. You just tell them your goals, work on a timetable and they will deliver. The downside to this is you must relinquish some control because you cannot supervise every bit of detail. They are not in-house, remember? At the end of the day, hiring a digital marketing company is the better option especially if you are not marketing person yourself. Just make sure that you get the right one.
What Can a Digital Marketing Agency Do For You?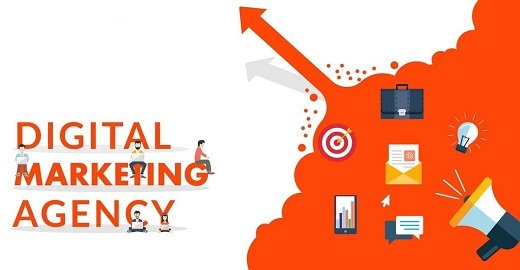 Simply put, an agency can help you get more sales by improving your presence online and employing different marketing tactics to lure customers. There are many ways they can do this and some of these are:
Market Research – This is the prerequisite to any marketing campaign. You need to know your market first and understand what makes them tick. This way, you will come up with a campaign that will get their attention and make them do the desired action.
Web Design –The moment your ad captures the interest of an audience, he will go to your website. Is it important that you give him a pleasant experience because this will determine if he will take the action you want or do not? A digital marketing agency can ensure that your website has the elements needed to boost your lead generation and conversion.
SEO – Whenever someone types in a search bar about anything akin to your business, SEO sees to it that you appear on the first page of the search result. Ranking high is not just about using the right keywords in your articles, it is having the right answers to the questions your target audience might ask.
Google Ads – Let us say you are selling gym equipment. Google Ads allows you to show yourself to anybody who types "qualities of a good treadmill" (or anything related to gym equipment) on the Google search bar. This exposure is tons better than just appearing anywhere.
Video Advertising – YouTube alone captures most of the 18 to 49-year-old market. Using video advertisement is great because today's audience would rather watch than read about you.
Facebook Advertising –This is a good platform for any business because aside from having a massive user base, Facebook advertising allows you to target based on gender, location, education, interest, etc. With this you can direct your advertisement to your specific market. You are selling running shoes? Facebook can tell you who among its users are actual runners.
Content Marketing – This pertains to blog posts, infographic creation, content analysis, SEO writing and social media promotion. Many big businesses grew because of content marketing.
Mobile Marketing –About 90% of mobile searches results to action, and half of this results to actual sales. A digital marketing agency can help you tap these channels.
Email Marketing –A digital marketing agency can do list building and engage with your list, so it doesn't go stale. Despite the many methods available for digital marketing, email marketing still yields the highest ROI.
What to Ask
Now that there are digital marketing agencies lined up to get your business, make sure you ask the right questions to help you with the decision process.
Ask yourself what you need – Figure out what you need the most. Is it SEO? Do you need to redo your website? Look at your in-house team. Where do they need help the most? Once you know what you need, let this be your guide in picking the right agency.
What is the agency like in its own backyard? – If the agency has a stellar marketing performance itself, then it is a sign he can perform for you. If you want it to create your website, how does its own website look? If you want it to help you improve your SEO rank, is its own SEO rank impressive? If an agency does not walk its talk, consider that a red flag.
What do they promise? – Watch out for vanity metrics. These are the numbers that may seem impressive, but do not deliver. An example is the number of "likes". The number of likes a post gets does not equate to sales. Do not settle for an agency that promises a big number of likes; what you want is sales. These are the important KPIs that they should deliver:

Number of unique visitors – You want people to go to your website. The higher the number is, the higher the chance you get conversions.
Time spent on your site – You want people to spend time on your website because this means what they see there is interesting. The amount of time visitors spend on your website boosts your rank so ask the agency how it will do this.
Where you traffic comes from – You need to know where your website visitors come from. Are they referred to you by other websites? Are they coming from searches? Do marketing campaigns give you traffic? If you know the source of your traffic, then you want to maximize that route.
Bounce rate – This pertains to the number of visitors who leave your site as soon as they get there. A high number of bounce rate means that your website cannot hold on to your visitors and you need to do something about it.
CTR – Click-through rate measures the amount of time the ad has been clicked vis-à-vis the number of impressions it got. A low CTR means you need to reassess your efforts.
CPC –This is for paid ads wherein payment is made every time the ad is clicked. A high CPC might mean that your ad is not optimized for your audience.

What kind of result will they deliver? – There are agencies that will promise you the moon just to get your nod only to find out they do not have the skill or manpower to do it. Worse, they keep charging month every month saying that the result will come, just wait for it. Watch out for those who say that they have a "special strategy" that makes them stand out from the rest. Watch out also for those charges a low rate. Remember, you will get what you pay for.
How much do they charge? – As mentioned, stay away from those that charges low. You will just waste your money because they will give you half-baked results. Agencies that charge high will go an extra mile for your business because they can afford to.
Hiring a digital marketing agency is critical for your business. A lot of businesses happen online and will continue to do so. Having a strong online presence is important nowadays. You do not have to be scared if internet and marketing are not your strength. Not every businessman is a computer geek or a marketing guru. Remember, you can hire experts to do digital marketing for you. All you need to do is pick the right one.
Conclusion
From the above-mentioned benefits, it's paramount that you invest in a right digital marketing agency.
For you to hire the right SEO company you need to consider a number of factors. One of the factors is the experience of that agency. A good marketing agency should have reports and case studies of previous clients. A good agency must also be certified to operate in your local area. The right digital marketing company can help you formulate the perfect strategy which can ultimately boost your business sales. Thus, when opting for a digital agency, keep these effective points in mind to ensure that your brand reaches the targeted customer.