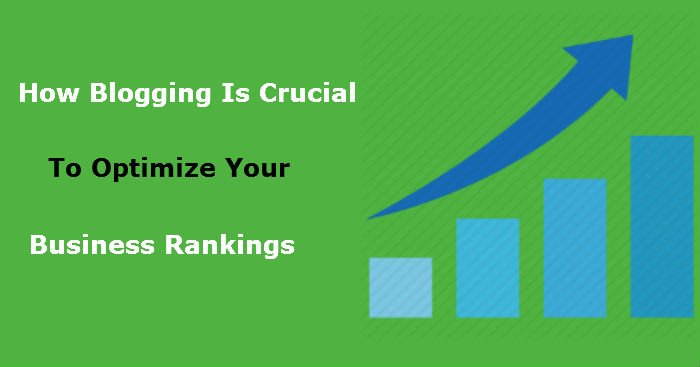 How Blogging Is Crucial To Optimize Your Business Rankings
Nowadays, carrying a basic website with a mere list of products and services is conventional. Today, people are focusing on a full-fledged website with a long list of service offerings under several menu heads with an exclusive blog section to lure the visitors.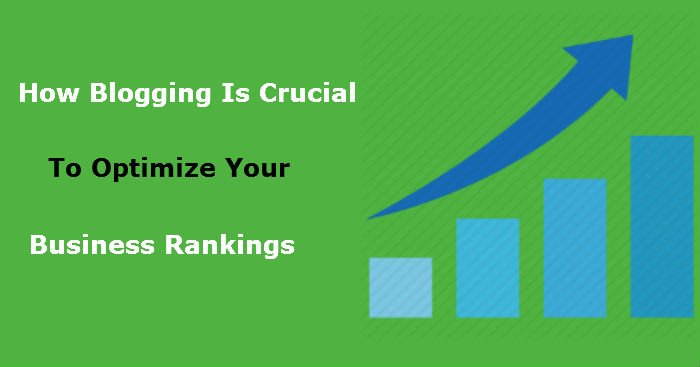 Whether you are a small startup or a giant corporate, motto is one; to gain the healthiest traffic and an uplifted sales in turn. The blog section fulfills the same by not only giving the visitors a reason to stay, but also creates healthy backlinks to generate organic web traffic.
Once you know the core process behind creating a blog, it becomes easy for them to spread the word through a transparent gateway and engage with the customers. This spreading can also be done with the social media, but a separate blog section gives you a unique place.
Let's know how blogging can contribute in your business growth-
It helps you build your brand
Branding is the major cause for which most of the businesses think of creating a website. It is actually the easiest way through which they can differentiate themselves from others while establishing an emotional connection with the customers. Being associated with a reliable web design and development like CSSChopper can help you to a great extent in building a strong brand value in the digital marketplace.
And the best part is, different social media accounts contribute in your brand establishment. Moreover, you can share your stories and the latest news and updates about any product launch among your customers.
It is a strong digital marketing element
A blog is an integral element of your business as well as your marketing strategy. Technically, one can notice healthy lead generation when the customers found your brand worth enough to share their confidential information like email address. Like the social media acts for lead capturing, blog also plays an important gateway to implement your marketing strategies.
Being a heart of your content marketing, the stuff added in your blogs is like the fodder for your different social media profiles including Twitter, Facebook, LinkedIn, e-books, email newsletters and many more.
SEO is the major concern of businesses of today as each site owner wants to be at the higher position in the search engine rankings. High ranking can result in fair traffic and consequently more customers. When you are considering the several aspects of search engine optimization, content is the major foundation.
You need lots of elements from posts, videos and image-based articles for a sound SEO strategy. A business blog is quintessential here to give a wide exposure and uplifted ranking to your brand. Your blog is solely responsible to attract backlinks from the other sites by incorporating varied keywords that help you rank.
It helps creating a community
Blogging is an interactive 2-way communication channel to share multifarious ideas with the customers. On the other hand, your website is not competent for such kind of direct communication and this is the reason that site admins are relying on a separate blog section in their website. This makes it easy to understand the needs of the customers in a better way.
The exciting element is, blogs stir up conversation and readers will soon become followers and then start building communities. When the readers are putting comments in your blog, they are becoming a part of the growing community.
It gives voice to your firm
With a technical blog, you are getting a good place to showcase your products and services beyond your website across the worldwide crowd. In simple words, you are humanizing yourself by giving a voice to your company with the blog.
You have an open gateway to comment on the timely news topics and market trends to let people aware of what new and exciting you have in the menu. Your brand will outshine the restricted circumference of your website.
It expands your public relations
Your blog section gives you a direct point of contact to build your public relations by developing your own unique voice. When the readers are engaged to make a comment, you can expand this conversation to a broad level by sharing its link on social media and referring them back on the blog. A strong blog also connects to the other company blogs by linking the posts of each other.
Blog is not limited for technical aspects, you can post a press release or even make an announcement for any update for your clientele. It is a benefit for the readers with some additional value.
In a Nutshell
If you have a pretty website to represent your brand, you can maximize your benefits by adding a blog section with multiple categories related to your service offerings. Publishing informative yet interesting articles here makes your website captivating and it scores well in communicating widely to the readers to make them prospective customers.