Feedback and comments about your WordPress blog are great; they help you improve and grow, in order to generate more interest and traffic to your blog. However, there are other ways to get down to the nitty-gritty statistics about your website in order to drive even more traffic by implementing or changing your current strategies.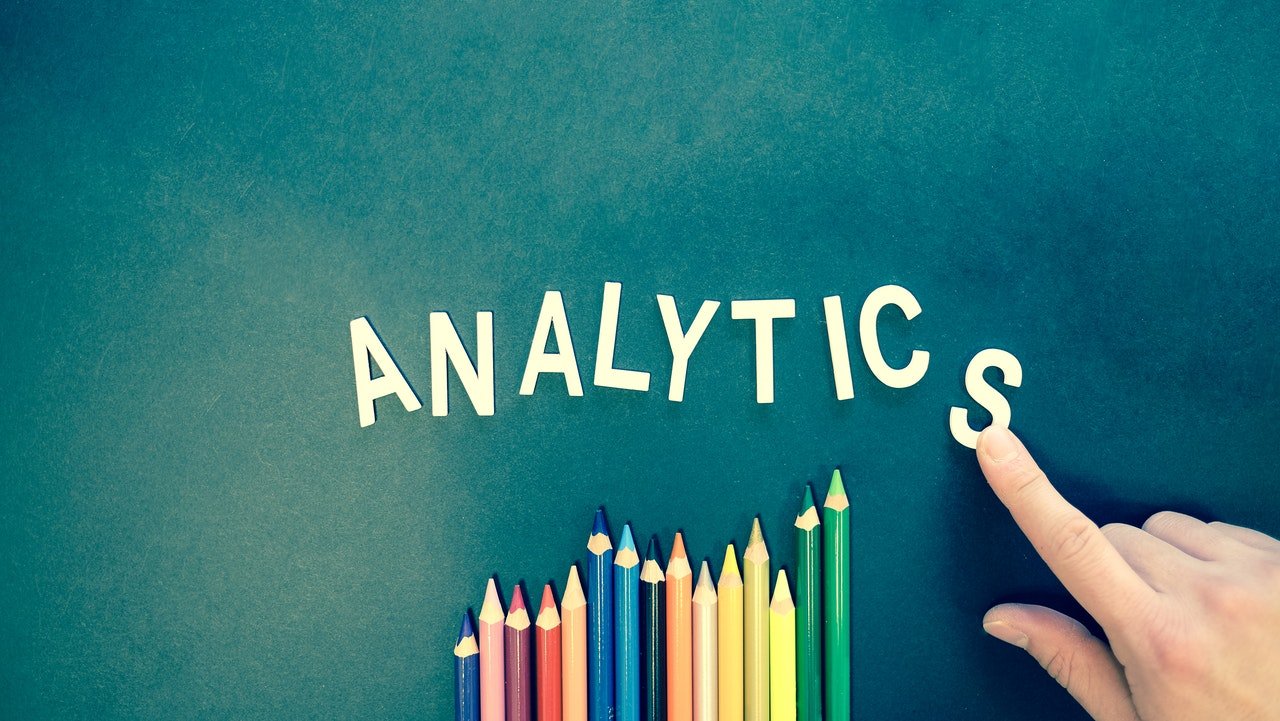 WordPress is an impressive CMS platform, there's no denying it, but you can make further use out of it by using and implementing analytics tools to your blog. Most web host providers, especially those that specialize in managed WordPress hosting, will offer 1-click installs for WordPress, making the process of getting your blog setup even easier. As an added benefit, if you choose a specific WordPress hosting package, you'll receive support from WordPress experts, as well as have the best uptime and speed possible for your blog.
We're going to cover why analytics tools are useful for your WordPress blog, and outline the top 3 tools to be using in 2018 to get the most out of your site. If you're unsure about where your WordPress blog now stands in terms of traffic, it's going to be difficult to make improvements, or even set goals. Have a quick think about these questions:
Do you know how many users visit your WordPress blog every day?
Do you know how many users repeatedly visit your WordPress blog?
Are your visitors using your call to action (CTA) buttons?
What's the most popular page on your blog?
The likelihood of knowing the answers to the above questions are slim if you haven't made use of analytics tools. Using analytics tools, and knowing the answers can do wonders for your blog; generating more traffic, interest, and ultimately success.
1. Google Analytics
Google Analytics is the standard go-to tool, and there's a good reason it's marked with this status. Unless you're super into statistics and number crunching, you're going to want a tool that's easy to use, and presents your blogs' data in plain English.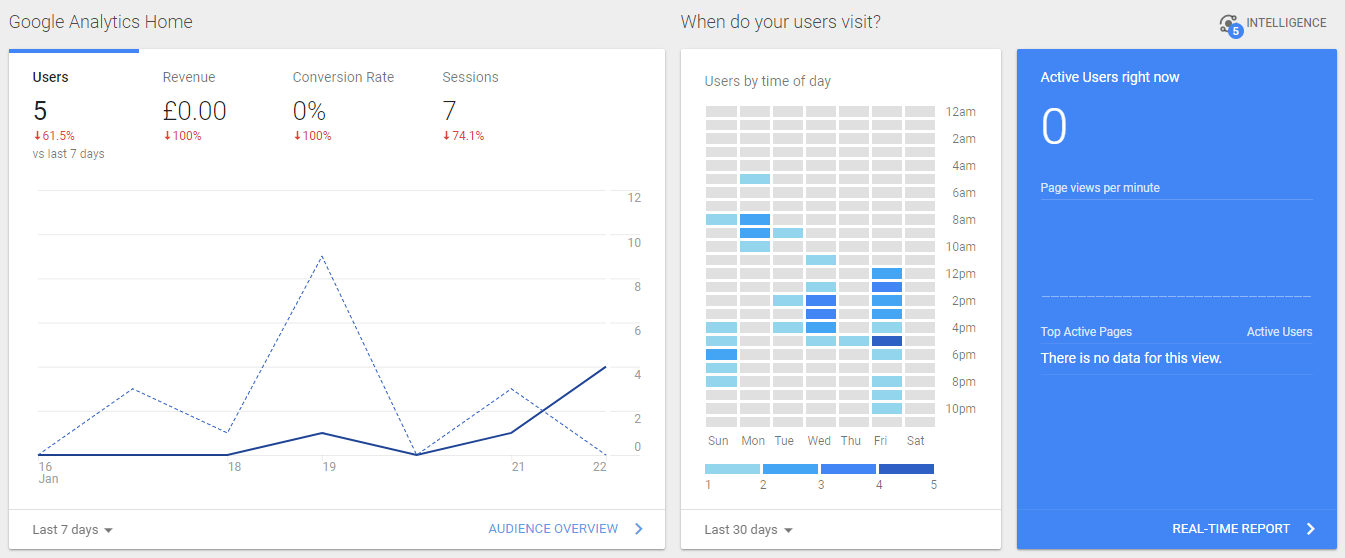 Most WordPress themes will allow you to carry out Google Analytics with ease by copying and pasting some code into the header section of your blog. If it's not possible to do this with your current theme, you can use the Yoast SEO plugin. The beauty of Google Analytics is that it's free, reliable and comes from a trustworthy source. The amount, and types of data you can get about your WordPress blog is frankly astounding; it's continually updated and has endless of features for you to play around with. Whether you're a personal blogger, growing business, or large corporation.
Because there are so many features, Google Analytics can be a little overwhelming at first, we're not going to lie. However, on the flip side, because it's so popular, there are tonnes of online tutorials, including FAQs, forums, and video guides to get you started. Once you're on your feet, you can pretty much find out everything you need to know, statistics wise, about your WordPress blog. Whether you want to analyse the most popular time of day users are visiting your blog, how many people are actively using your blog at any one time, or check out your most popular blog post, it's all easily done with Google Analytics.
2. KYA
KYA is admittedly less well-known than Google Analytics, but it still packs a punch and particularly focuses on how your audience engages with your WordPress blog. Because it's a WordPress plugin, KYA is easy to install, directly to your blog.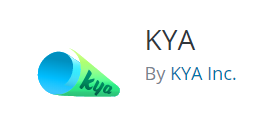 The main focus of KYA is to prompt you to better understand your audience; who's visiting your blog, how they are engaging with it, and what trends are popular within your blog. KYA is most definitely user-friendly, and although it may not be as in-depth as Google Analytics, we'd recommend it for beginners, or for those who are only interested in how to engage more with their audience base.
KYA analyses your content, based on its performance and engagement from your visitors; it provides detailed reports on your audience's demographics and interests, allowing you to make an informed decision about what type of content to create in order to generate more traffic to your blog. The handy score functionality allows you to compare your WordPress blog's statistics against similar blogs, and provides personalized suggestions on how and where to improve your content.
3. Jetpack by WordPress.com
As pretty much stated in its title, Jetpack is an analytics tool provided by WordPress, offering traffic and SEO tools, security and back-up services, and content creation. Jetpack includes a variety of features, some of which are free, and some are paid.
For us, Jetpack is a nice balance between Google Analytics and KYA, allowing you to get access to your site statistics and traffic, whilst providing CDN for your images, social media customization, and extra widgets to draw more users to your WordPress blog. With regular updates, you can be reassured that Jetpack isn't going to let you down anytime soon.
The only downside to Jetpack is that the premium features are paid, however, the paid features are worthwhile and they have the added bonus of integrating all the results of your blog's statistics to produce a strong SEO strategy to get your blog seen and heard above the rest.
Wrapping Text!!
We hope this article helps you to read about the best analytics tools for your WordPress site as these analytics tools make sure you that how people are interacting with your website.
So pick any one of the tool from above and start tracking some data to analyse.