Most Businesses Now Using Cloud Technology Despite Some Challenges
Ah, the joys of operating in the cloud. Private individuals have made great use of it for storing and sharing music, videos and photos. Businesses may have been slow to jump onboard but now it is true that over 90 percent use the cloud. They can store large amounts of data with worrying about hard drive space. It is also possible to share information among a variety of employees, facilitating teamwork as never before.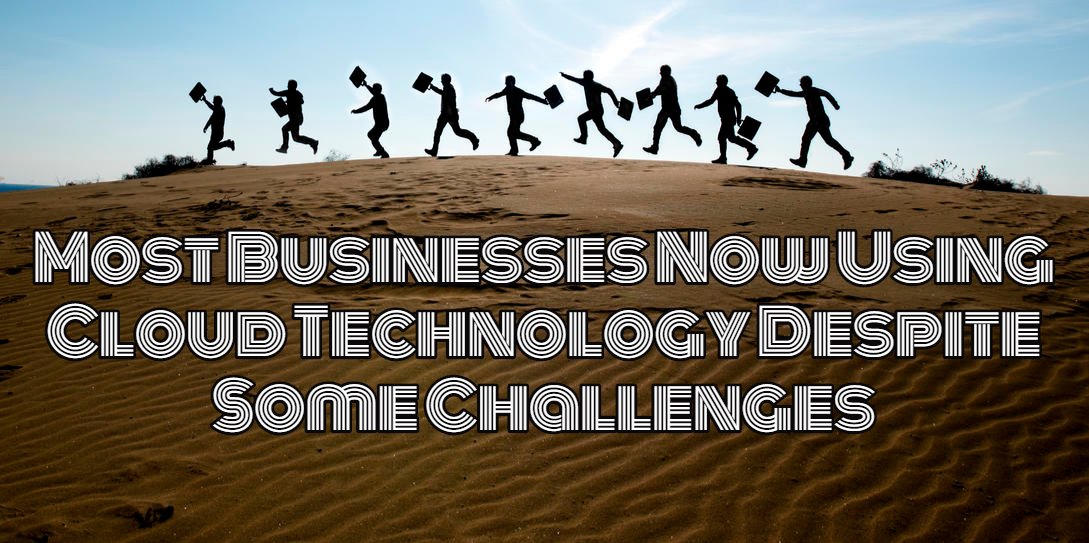 Yes, this is a new age of business, in which information technology (IT) personnel hold prominent positions inside companies.
Public vs. Private Clouds
Rightscale, a cloud management firm, conducted a research poll of American businesses. According to its findings, 88 percent employ public cloud, while 63 percent rely on private only. Meanwhile, 82 percent have a mixture of both public and private clouds. These numbers indicate that that the cloud, whether public or private, is here to stay in corporate culture.
Problems Exist for IT Departments
Despite the widespread use of cloud technology, businesses still experience problems. Most prominent is full integration. The majority of businesses claim that cloud integration requires a significant effort.
In some cases, the IT personnel are uninformed about the new web APIs used in the cloud. These skilled workers must be extra vigilant today as businesses increasingly use the cloud for essential functions.
Gone are the days when companies stored only their marketing and customer response data in the cloud. Today, it is common for businesses to have such sensitive protocols as disaster recovery in the cloud. IT departments face amazing amounts of stress ensuring the security of such important data.
It seems the move to the cloud has come more rapidly than the knowledge level of many IT specialists. However, all of this comes with a caveat. The rapidly changing nature of communications technology makes it extraordinary difficult for anyone to keep abreast of everything.
Management Back in Control
There was for years the prevailing trend of IT workers taking charge of whole data development projects. Their knowledge and experience with sophisticated computer technology surpassed that of those in the executive offices. Well, to a large degree, these specialists still have analytical ability beyond that of their superiors when it comes to technology.
However, as companies increasingly begin using the cloud for their most sensitive business functions, they are also retaining the ultimate decision-making about the cloud within the management sphere.
In fact, the cloud has enabled almost all workers. In the past, IT departments spent a good part of their days helping colleagues locate information within company data systems. Today, the cloud makes it easier for almost anyone to find what they need without assistance.
The Future Seems Bright
Despite the challenges with full integration, the cloud seems to be a good solution for business storage and communication issues. Companies that work through the bugs will find themselves poised for greater success against the competition throughout the 21st century.
As for IT workers, they will inevitably find a new balance within the corporate structure. For all, the future seems bright up in the cloud.