You don't have to be limited to Likes, Photos, Videos and Events – the standard apps that Facebook provides you with. Your Facebook Page could showcase much more to make for a very powerful visitor engagement and increase sales or whatever it is you are trying to achieve with the Page.
Here are a few apps that you can use – there are specific requirements for dimensions which most app sites will tell you about. Some of these sites have a free trial – you should probably take advantage of that and see for yourself how things work. There are several apps that provide similar functionality and you have to choose the one that suits your requirements best. It is generally best to have apps that are also mobile friendly and thankfully, most developers have borne this in mind when creating their apps.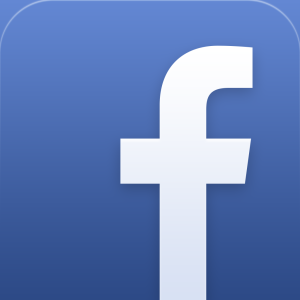 ————————————————-
To Begin With:
————————————————-
1. Heyo:
This is among the best known. Heyo Social affords complete customization options and users are known to feel confident about conversions with the many tools that are provided. Certainly worth a look.
2. Pagemodo:
Create stunning pages with this one – fits the term 'all-purpose' very closely in that respect.
3. Linqto:
In addition to page enhancements afforded by the apps mentioned earlier, the added feature that you get with this app is the creation of a Facebook 'room' – a touch of novelty that you can use to hold special events and invite people to join in.
4. Tug of War:
This is an interesting voting app where you can create a tug of war between two photos or videos and increase visitor engagement.
5. North Social:
Buy one and get 18+ apps free is the motto of North Social, and you should definitely check them out because every single one of the apps is useful for most businesses.
————————————————-
For Contests and Promotions, Specifically
————————————————-
1. Woobox:
One of the better known ones, Woobox does just about everything related to promos and contests including creating fan-gates (where people get access to your contest only after clicking on 'Like').
2. Easy Contest:
The easiest and fastest way to create contests on your Facebook Page irrespective of the size of your business. If contests are an important part of your marketing strategy, definitely go for this one.
3. Easy Promos:
Consider this versatile contest app as well: you can create promotions, contests, discount coupons, surveys as well as promotional codes with this one.
4. Sweepstakes:
Use this exclusively to create sweepstakes on your Facebook Page – a must have if sweepstakes is how you wish to drive visitor engagement.
5. SnapApp:
Branding works, and SnapApp will let you customize a branded app specifically for Facebook competitions – certainly works to establish a unique presence.
————————————————-
Apps for Tabs & Contact Forms
————————————————-
1. Contact Tab:
As on your website, so on your Facebook Page, it is important to be accessible and transparent. This app lets you create a 'contact' tab to let people know who you are and to contact you personally if they wish.
2. Tab Site:
If you have a lot of things going on, use Tab Site to create tabs for everything: contests, polls, deals, reviews – whatever, for every visitor to take in at a glance once they arrive on your page.
3. Constant Contact:
This gives your visitors a subscribe option with just a few clicks – perfect for growing your email list.
4. Mail Chimp and Aweber:
These are well known mailing services that have options to add subscriber forms to your Facebook Page. If you are using them already, make sure you use this facility as well.
5. StaticHTML:
The name says it all: if you wish to have static iframe tabs on your Page, this is what you need.
————————————————-
Assorted Apps
————————————————-
1. Slides Tab:
Are you a fan of the slider plugin for blogs? They certainly do have their visual appeal, and with the correctly optimized images, you can create a stunning display on your Facebook Page that will definitely grab some extra eyeballs and spread the word about your creative design without much effort on your part. Slides Tab will do all the hard work for you.
2. Showcase:
Same as the earlier one except that you can also add a 'buy' button to redirect visitors to your site / online store for instant sales.
3. Show and Sell, LunarMods & Ecwid:
And if you'd prefer to have your store right on your Facebook Page for a one stop shopping experience, these are your apps.
4. PollDaddy:
Sooner or later you'd want a poll, and this app will help you out not just on Facebook but on Twitter and on your website or via email as well.
5. Fan of the Week:
Finally, since Fans are where it is really at, acknowledge them with this one (everyone likes this kind of stuff): promote healthy rivalry among your fans and increase your fan base. Remember to add some kind of incentive in the form of coupons or deals, perhaps, to keep everyone interested.
About Author: Cally Greene is a blogger and works with JoeyGilbertLaw – Domestic Violence Attorney Reno. She likes blogging about online strategies that are related to Social Media, Online Marketing and Legal issues. You can follow her on Google+.