By now, you've heard about the importance of using content marketing in your marketing strategy. Today's consumers are more interested in learning about products, services and businesses before heading out and making a final purchasing decision. In order to help consumers build trust in what you have to offer, you need to implement content marketing.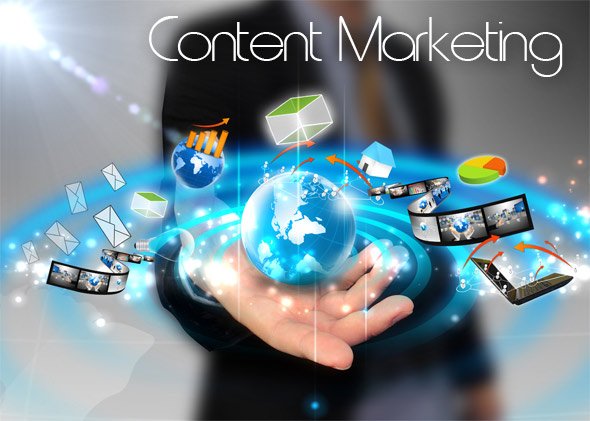 The use of email newsletters, white papers, websites, social media and blogs are a great way for your company to implement content marketing into your strategy. But simply writing a few articles isn't going to be enough. If you want to have an effective content marketing strategy, you need to use the following tips.
1. Write content your audience wants.
You may be an expert in your field, but if you're constantly dishing out content that doesn't interest your audience, your expertise and your efforts are going to be lost. Listen to what your audience is interested in by paying attention to what they say and the questions they ask. Pay attention to their social media posts, their comments on your blog and even the most frequently asked questions about your company or your industry.
2. Use different platforms.
Yes you can have an effective content marketing strategy by placing content on a blog, but you can be more successful if you add other outlets for your content. For example, start a blog, get on social media, upload videos to YouTube —do something else to spread the word, and your content marketing efforts will be more successful.
3. Get your whole team involved.
Dedicating one person on your team to be in charge of your content marketing efforts is not always a good thing. Sure, you could hire a professional writer to help your writing be more professional and grammatically correct, but it's important for this individual to get to know your whole company. Providing information from all departments can help you entertain and inform your audience. For example, ask your sales department what questions they're frequently asked. Ask your customer service department about common customer concerns. Ask the CEO about their expertise. All of this allows you to touch on all aspects of your business and industry to better inform your audience.
4. Check your content.
Content marketing is meant to inform you audience and showcase you as an expert, and this is why it's very important that you check to make sure your content is perfect. Proofread your content before publishing to ensure it's grammatically correct and void of any spelling errors. Have someone else look at the content too to ensure it makes sense. You can even use a spelling and grammar checker to help you ensure your content is correct. Having spelling or grammatical errors on your content will make your business look sloppy and will make your audience turn elsewhere for their information.
Content marketing is important for the success of your business, and if you really want to have your content stand out and make an impact on your audience, it's important you use these tips.
About Author: Pablo Garcia L is a blogger for several online publications he specializes in multimedia promotions.