Hello everyone, this is the Sixteenth Exclusive Giveaway from TechnoGiants providing great opportunity to get hold of terrific all-in-one video suite – Blaze Video Magic Ultimate. Blaze Video Magic Ultimate is a BlazeVideo's one of the best product which normally costs you $49.95 but now you have the chance to win one of 5 free lifetime license keys.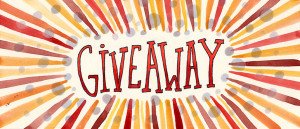 Blaze Video Magic Ultimate is a fast and feature rich video converter and editor. With its help you can convert videos and DVDs between dozens of popular formats, convert videos to play them on your mobile devices, download flash videos from the Web, and even edit your videos.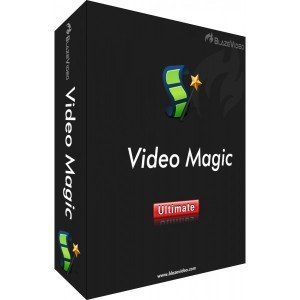 Features
Blaze Video Magic Ultimate has lots of great features: a video converter, video and DVD editor, a video downloader, and a slideshow creator. In addition to that, it can be used to create iPhone ringtones. What's really special about this software is that it supports dozens of video formats including some popular formats like .avi or .mp4 only.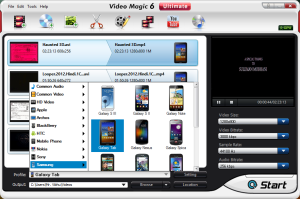 Blaze Video Magic supports mobile devices that other similar programs haven't even heard of and it works great for more popular devices, such as iPhones, different versions of iPads, Samsung tablets and so on.
Here are a few of the formats and devices it works with.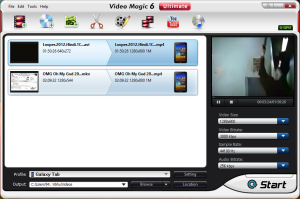 Formats: AVI, MP4, MPG, MKV, TS, WMV, MOV, 3GP, 3GP2, AVCHD, MOD/TOD, MTS/M2TS, FLV, VOB, and more.
Devices:  iPod Touch, iPhone 4, iPhone 5, iPad, iPad 2, the New iPad, iPad Mini, PSP, PS3, Zune, Apple TV, Mobile Phone, Archos, BlackBerry, HTC, Nokia and more.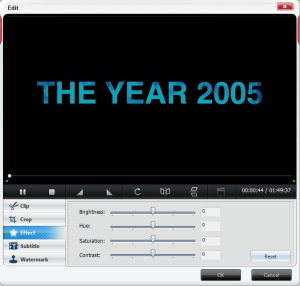 In addition to the video converter functionality, there is a really cool and easy to use video editor. With its help you can edit any video in terms of cropping, flipping, adding effects and subtitles, and so on, and even put a watermark on it to protect it from theft.
Another useful tool is the online video downloader, which can download videos from popular sites like YouTube and Vimeo really quickly. Oh, and you can convert them from .flv on the fly too.
Performance
Blaze Video Magic is very quick compared to other video converters. It doesn't need much time to convert a 90-minute movie and the output quality is very good.
Ease of Use
Blaze Video Magic has a very intuitive and nice-looking interface, so even newbies won't have any problems figuring out how to use this software. Converting is as easy as opening a video file, then selecting the output profile from the drop-down menu and then clicking on Start.
The program supports drag-and-drop, which makes it really convenient to use. It works on all Windows versions, including Windows 8.
Below is the way to download Blaze Video Magic Ultimate for Windows. You can try the software for 30 days and buy a key after that and if you will win a key from us then you can use that key to activate your version.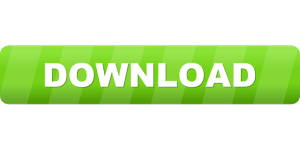 If you are a Mac user, check out MacX Video Converter Pro.

Giveaway Product: Blaze Video Magic Ultimate worth $49.95
No. of Licenses: 5 (Lifetime, valid for 1 computer)
Last Date: February 28th, 2014 16:00 PM IST
Limitation: Giveaway is open Worldwide.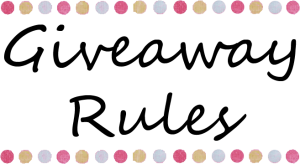 You can win Lifetime License Code of (Blaze Video Magic Ultimate) by entering the giveaway and you need to follow the below rules to participate in this giveaway.
Rule #1: Subscribe to our mailing list [Subscription box given below under the post] and you guys have to mentioned your email in the comment box. (Mandatory)
( remember to click the activation link or the subscription will not be valid)
Rule #2: Use the widget given below. (Mandatory)
( remember you need to fulfill all the details inside the widget)
[Widget Removed]
Update: Checkout Winners List.
I would like to say Thanks to Helen Wood for giving me a chance to offer a Giveaway for TechnoGiants readers.
Thank you and Cheers for the Giveaway.