It is getting increasingly difficult to keep up with all of the changes the SEO industry keeps throwing up. Whether it is trends noticed over time thanks to slight tweaks to search algorithms or big bumps in the road caused by the likes of Google Penguin and Google Panda, there is always something going on.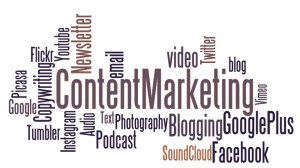 One of the biggest frustrations for anyone involved with SEO is that something you're doing now could well turn out to be irrelevant in a few months' time.
Constant Content
One of the aspects of SEO that is here to stay, however, is the power that a great piece of content can have. More accurately, a site with a reputation for delivering consistent, quality content to its audience is going to perform well.
The most important part of producing this content is ensuring that it is consistent not just in terms of regularity, but in terms of quality, and the subjects it discusses. From an SEO perspective, a site with widely varying content is going to struggle to rank for anything, unless they're a news site.
Brand Consistency
Whether you're a B2B or a B2C business, your content marketing strategy is going to extend way past your own blog and involve at least some posting on other websites. This is a crucial part of expanding the visibility of your brand, while also adding a link to your portfolio and giving you the SEO benefit, and it should also see more referral traffic head to your site.
The content that you create for other blogs and websites should enjoy the same consistency as your on-site content. The way your content is written, the message, and what it says about your brand need to be 100% replicated, although you may need to change your tone for other sites if your style of writing on-site is sales orientated.
Keeping that brand consistency in your writing means that people who find your site as a result of your off site marketing know what they're getting. There's nothing worse than reading an article, and then clicking through the link in the byline to find a website completely different to how it has just been presented.
Keeping on Topic
Writing on topic does not mean writing about the same thing all the time! If you're a local internet marketing company, for example, then while your central area of focus is naturally going to be SEO, you can expand this out to include resources related to several parts of the wider digital marketing spectrum.
You can also write about the types of businesses you provide assistance to, talk about any research you might have conducted, or perhaps explore the reasons why a particular industry is taking a certain path.
Focusing on Quality
All of that said, you must never post just because you need to fulfil your weekly or daily quota. If you have nothing worthwhile or engaging to write about, then don't write anything. If you have something to say but it doesn't need 500 words, use it as a social media post instead.
One poor piece of quality can drag everything else down, and it might be the one thing that makes a first-time visitor decide they're not coming back to your site.
About Author: Samantha is an SEO enthusiast who believes the industry will soon revolve around social signals and content, with link building becoming less important by the end of the decade.