Keyword selection is an important aspect of SEO. Without the right keywords, your SEO campaign will drive the wrong type of traffic to your website. In order to see the best results, you need to focus on the right keywords so that your target audience can find your website and your site can actually generate conversions.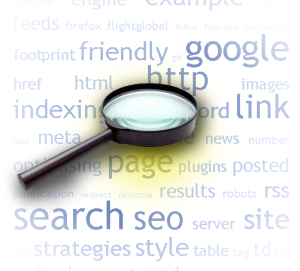 Understand Target Audience
The first step you need to take when looking to build a keyword list you will use as a part of your SEO campaign is to understand your target audience. While you may know you are targeting a certain demographic, it is vital that you try to get inside the head's of that demographic so you can select keywords for your SEO campaign that they will actually type into search engines.
Since you are an expert in your industry and view it through a professional scope, you may use different terms to describe certain items or ideas than a layperson would. If you were to focus your SEO efforts on industry specific search terms, you would not have much success getting consumers to your website. This is why it is important that you try to get inside the mind's of your target audience and think of the search terms they would use on a daily basis and not focus on the ones you would use.
Focus on Longtail Keywords
When most companies start an SEO campaign, they want to go after the high volume keywords thinking they will attract a large quantity of traffic to their website if they obtain a first page ranking. While this is true in theory, a website that does not have much of a presence in the search engines will never be able to compete for those high volume keywords right off the bat.
The keywords that attract the most volume also have the most competition. When your new website attempts to go up against a well-established site, it will stand no chance of cracking the top ten search results. This is why you need to focus on longtail keywords when first beginning your SEO campaign. After you rank for a few longtail keywords and start driving traffic to your website, you will be able to target progressively more competitive search terms.
Consider the Mindset of the User
While it is important that you try to determine which search terms your target audience is using to find the products or services your business offers, you also need to consider the mindset of the user when creating your keyword list. When people consider buying a product, they often go through several different stages before actually making the purchase. Most consumers will research the different brands on the market as well as what people are saying about specific products before making their purchase. Once someone has an idea of which product they want to purchase, they will then do some price comparison shopping. It is not until someone knows exactly how much they are going to spend and which product they are going to buy when they are willing to make a purchase.
One of your goals when creating a keyword list for your SEO campaign is to select keywords that people who are in the last phase of this buying cycle are using. Including very specific elements of a product such as model number or price within your keyword phrase will help you attract visitors to your website who have already made up their mind which item they want to buy.
By focusing on "buying" keywords, you will see an increased conversion rate and better ROI as more people who are ready to make a purchase immediately will be visiting your website.
The most important aspect of any SEO campaign is the keyword list you create for your campaign. If you build a list full of keywords that have a lot of competition, are not used by your target audience or attract visitors who are not looking to make a purchase, you will not see as good of results with your SEO campaign. This is why you need to carefully put your keyword together in order to attract the right type of traffic to your website.
Author Bio: Sebastian Webb is an SEO consultant and writer from NYC. His hobby is photography and being able to help people in any way he can. Currently working for proctorsubaru.com as content contributor. In this article he explained how important is to make a good keyword research before starting your SEO campaign.