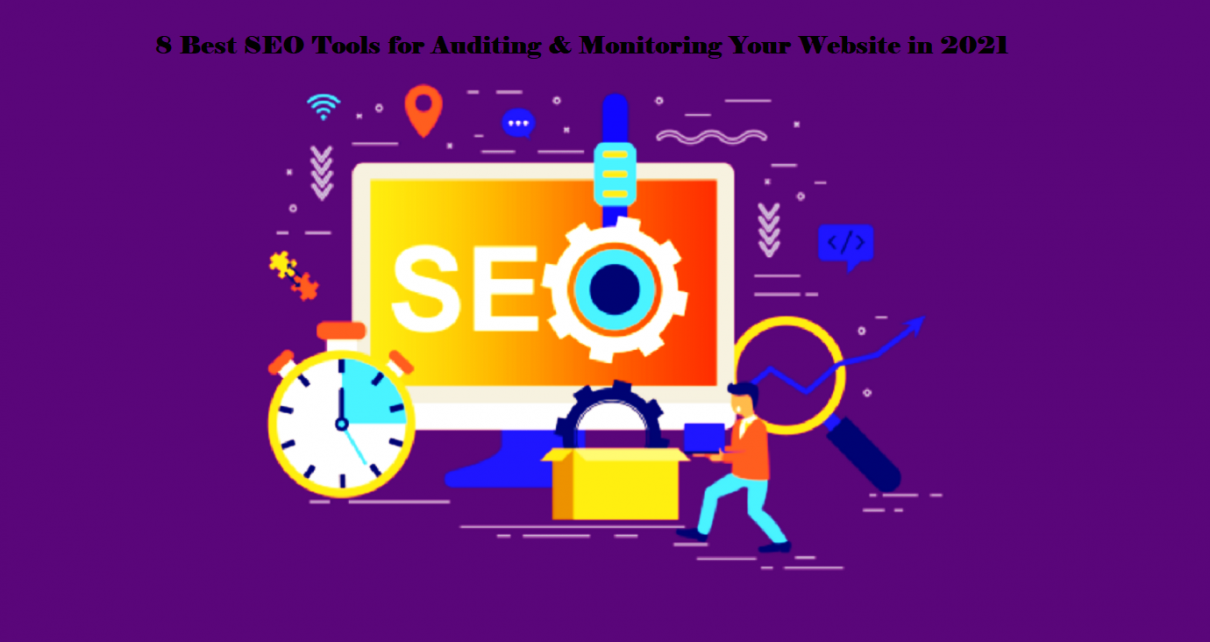 8 Best SEO Tools for Auditing & Monitoring Your Website in 2021
A sudden change in Google's search algorithm will result in changes. It will confuse you and chances are it may nullify your efforts too. This happens all the time when Google tweaks its algorithms. Some are heavily benefited by this and some are negatively affected by it. But it isn't biased at all, and people of digital marketing face this all the time.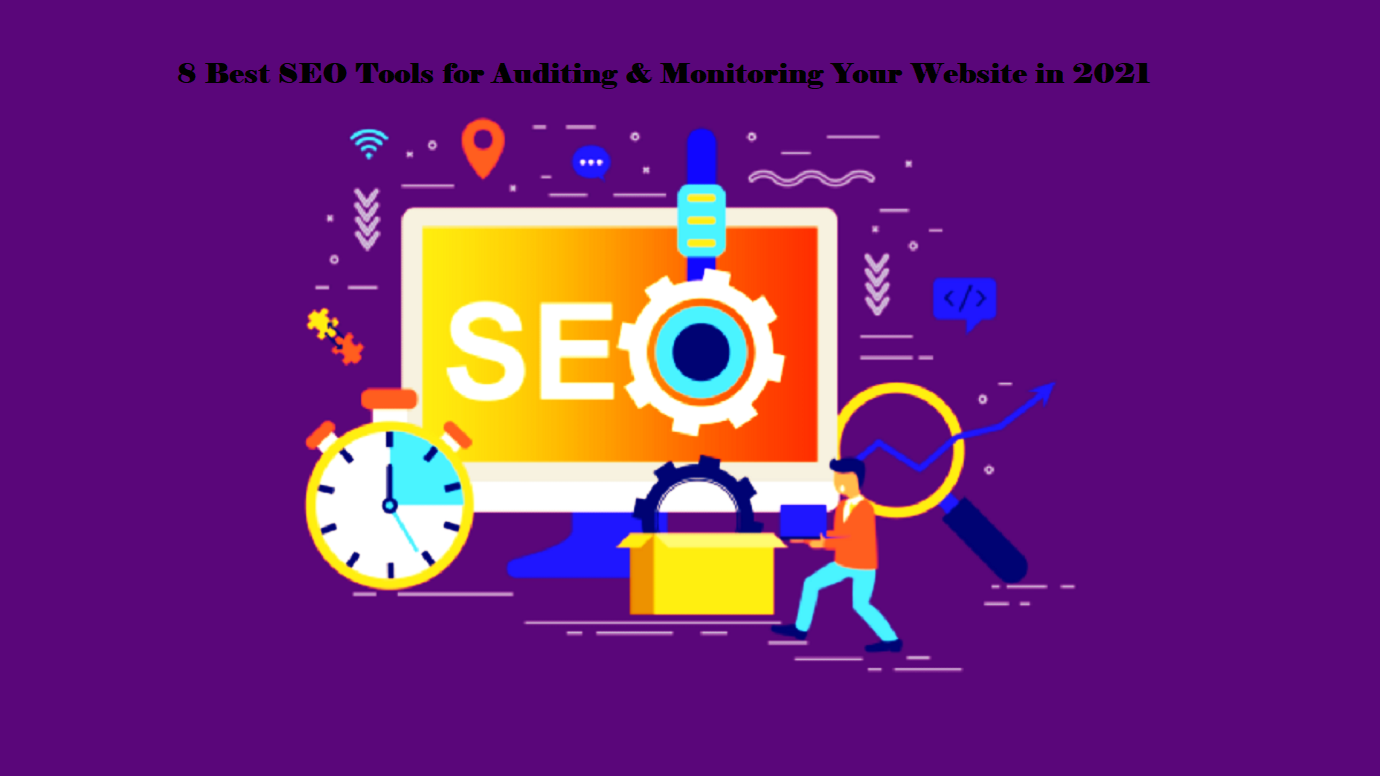 Nobody knows how Google evaluates a website and presents it in the search results. All we know is whatever they do results in us having better search results. But there are some auditing & monitoring tools available in the market that will closely evaluate your website as Google would. Some of these auditing & monitoring tools are available for absolutely free and some are available at a certain price but all of them work in their own way to evaluate your website.
Topmost SEO Tools for Auditing & Monitoring Your Website
The tools that we will be talking about will help you plan your strategy better. With their help, you can hope for better results in the organic search. Thus, increasing your audience in digital marketing services.
Now that you understand the importance of these Auditing & Monitoring tools, it's time to look into the options that are available.
#1. HubSpot
HubSpot is a marketing tool that lets you manage your sales and customer services easily. It has a dedicated Marketing hub and a sales hub. The marketing hub helps you create content for your consumers while the sales hub lets you manage your customers and helps in increasing sales. More tools like Todo list, appointments, notifications for future calls are available.
HubSpot also has a new addition to their tools which is great for monitoring. The tool is a website grader. This tool will provide you with results based on the following :
Performance: Your website's speed and performance will be analyzed.
Mobile readability: Your website's ability to give reliable service to mobile users will be analyzed.
SEO: How easy is it to find your website? This question will be answered by this tool.
Security: It will also analyze if your website is safe for users by your HTTPS and JavaScript.
This is one of the best SEO tools available in the market for monitoring and analyzing your website.
#2. Google's webmaster tools
Google's webmaster tools is best for the ones in digital marketing. This tool will guide you through the basic fundamentals of Google search.
A tool named, fetch as Google can help you see URLs the way it is seen by Google. This will help you troubleshoot SEOs with poor performance. With the information, you can revamp the page to produce better results and can help you isolate a code if your website is hacked.
Another tool available in the package is "Page speed insight". Your page's speed of loading is very important for your business. A fast-loading page will give your customers positive feedback while a slow loading page will give your audience reasons to not visit again. This reason makes Page speed insight, the best SEO tool for monitoring speed. Based on your page's speed it will give a score on a scale of 1-100 determining how good your page is.
#3. Ahrefs
Ahrefs is an advanced SEO tool that examines your website and produces keywords and links accordingly. This feature allows you to go through a more versatile keyword section and choose the right one.
Few tools under Ahrefs are :
Site Explorer: This shows the performance of pages on your website.
Contact explorer: helps you find web pages that are performing greatly based on a certain keyword.
Keyword explorer: Generates a volume of keywords based on monthly performance.
Site audit: Helps find technical issues on your page.
#4. GrowthBar
The GrowthBar is essentially a chrome extension. It helps you research keywords and track SEO rankings. Data about any website can be accessed from search results. With this, you can easily track your opposition's performance. Keeping track of your rivals is an important task when it comes to digital marketing and this will help you achieve that flawlessly.
#5. WooRank
WooRank is a tool that allows in-depth analysis of your website. For people in digital marketing, this tool will unlock their true potential by bringing forth areas of improvement. The analysis is done based on the performance of your SEO, social media, and usability.
The reports are provided in different sections. Those are:
Marketing Checklist.
SEO.
Mobile.
Usability.
Technologies.
Social.
Local.
Visitors.
#6. Check my links
Check my links is the tool that you use to check if the links on your website are actually working. You must always check if their links are working before their page is live. It will also help you find the number of links on a website in seconds. The check works by highlighting the working links in green and the broken ones in red.
#7. SEO Report card by UpCity
UpCity is a tool which will help you analyze the competition between you and your competitors.
When you provide it with all the information that it needs, it will provide you a report card with the following information.
Ranks analysis: To know the rank of your website in the different search engines.
Link building: Let's you know how many websites provide links to your website.
On-site Analysis: This shows the success rate of your focus keyword of a year.
Website accessibility: Your website's performance based on loading speed and accessibility is graded.
#8. Remove'em
If you have purchased links or have spammed links on the comment section of some blog, let me tell you google knows and this is going to hurt your website ranking.
Remove'em tool will scan your backlinks and will show you the links that you need to remove from your website. While Google crawls through your website, this tool will prevent Google from reading those links.
Conclusion
Choosing the right SEO tool for your needs is the most important thing as you have to monitor your website online reach and will always help you to improve the website ranking on search engines and boost organic traffic. You can also use them for competitor analysis and content optimization. While SEO can be quite a challenge, these SEO tools help you in making your life easier.
So those are my favorite SEO tools for auditing and monitoring website.
And now I would like to hear from you; Are there any tools that you love… but didn't see on this list?
<
p style="text-align: justify;">Let me know by leaving a comment below right now.