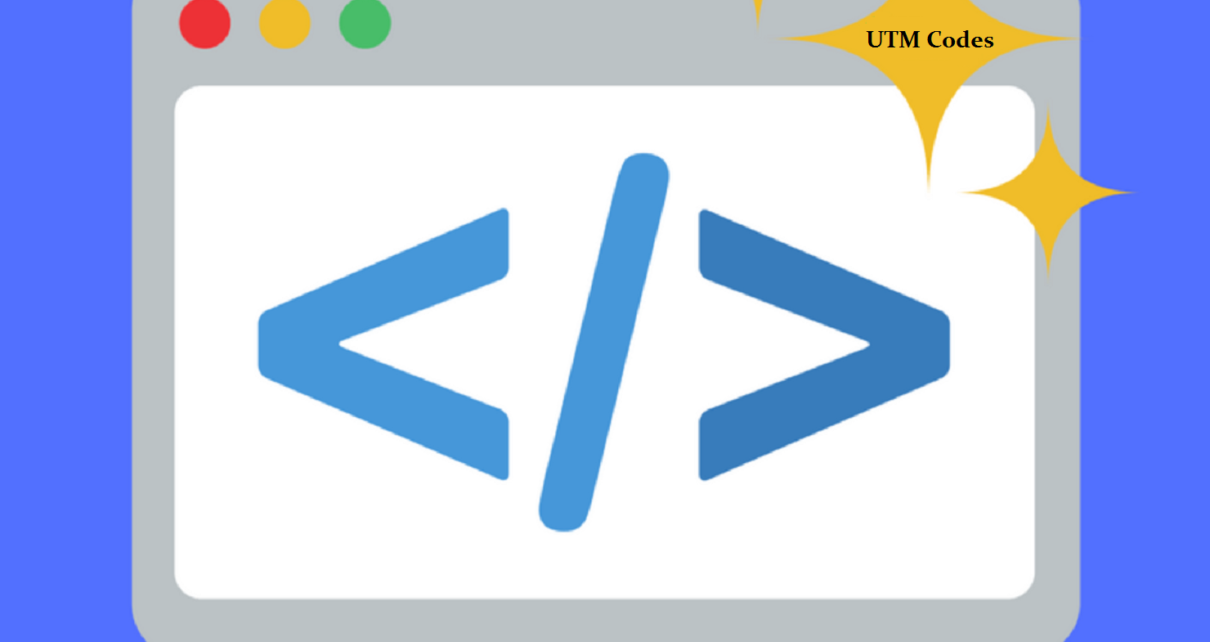 What are UTM Codes and its Uses?
Digital marketing is all about online and offline campaigns. Digital marketing companies use various marketing techniques, few we may tend to notice or choose to ignore. What we need to choose is among these different types of marketing, which one does a better job? Measuring the impact can be a tricky job. If your company is active on Twitter, there is a certain percentage of traffic that comes from social media platform. But are those company tweets driving the maximum traffic? Or is it a particular tweet that has done the job? To get the detailed investigation, UTM Codes play a key role in tracking the campaigns success.
What is UTM Code?
A UTM code is a simple code that one can attach to the company's' URL address. This will help track the source, medium and the campaign name. Urchin Traffic Monitor also known as UTM, is a web analytics software that is used as base for Google Analytics. This enables Google Analytics to tell you where searchers came from as well as what campaign directed them to you. For every offline campaign, UTM code creates a URL and direct the same to the main domain or other address you wish to choose. This can be used on a weekly basis to track radio ad, newspaper ad, or any TV commercial. Instead of using custom landing pages for each campaign, a separate UTM code for each will help track the traffic generated from each campaign.
Beyond tracking the effectiveness, codes can also be added to UTM to monitor terms that will help in future. Terms like keywords like 'cotton t-shirts' or 'organic cotton' can be used in the UTM code. The same can be used for any specific content as well. Digital marketing agencies can use different ads using the same message on different platforms to monitor which ad performs better.
Once you are aware of the values that will help tracking, one can directly go in for URL Builder. The value parameter can be used in the URL. It is important to remember that these UTM codes are not static, they can be changed as and when required. For example, if there is a sale and the codes can change as per the sale or offers or new arrivals in store.
UTM codes have two variables. http://companywebsite.com/your-post-title/?utm_source=google is one such example which we would look into to understand the variables better.
UTM Parameter– UTM parameter starts after 'utm_'. In the above example, you can track different parameters. Utm source, utm content, utm term and utm campaign can be tracked from the above address.
Tracking Variable– a unique variable can help identify the dimension that needs to be tracked. In the above example traffic source is the variable. Different variable can be added using '=' sign.
What can be tracked using UTM Codes?
UTM Codes have five different parameters. The most used parameters are the first three ones.
1. Traffic Source– the source parameter is the primary task of UTM Code. The URL with utm_source helps identify where the traffic originated from. Sources could be from Twitter, Facebook, Google or Instagram. An example code below the Facebook or Twitter post can help track traffic.
2. Medium– the medium is the second parameter. The medium tracks using which form the visitor was attracted to your page. It could be from Facebook or email or any other form. Utm_medium_ is the parameter that helps analyse the medium that the link is featured in.
3. Campaign Name– from the different campaigns that have been running with different texts, this parameter allows you to find out which specific campaign has brought in the traffic. Utm_campaign is the parameter that helps analyse the most effective campaign. For example, if there was any discount running, the UTM code will help bring in attributing the traffic to the links that was a part of promotion you were hosting.
4. Content– if you have different links to the same destination, this type of UTM Code will help track the link that was used from a common source and medium. If there are two different links placed on different pages but land up on the same URL, utm_content is the parameter that will help investigate the link used. This type is commonly used in pay-per-click campaigns.
5. Keyword– this type of UTM code will allow you to track a particular keyword that was used by the visitor to track the link. Commonly used in pay per click ads, utm_term is the parameter used to track the terms used by the visitors. For example, if you pay for Google ad campaigns for use of a particular keyword, then that keyword should be added to the UTM code as well. This will rank URL address better as you have submitted this link to Google for running the ad.
Wrapping Text!!!
UTM codes can be used as per the convenience. A combination of these parameters can also be used to track the links. These codes do not have any impact on the actual page. This can be changed or even deleted keeping the URL page same with usual loading time. The only purpose to use UTM code is to track the source of the visitor. For marketers, use of UTM code will help analyse the impact of the campaigns. Skipping of the struggles of marketing attribution, one can utilize UTM codes and make work simpler.