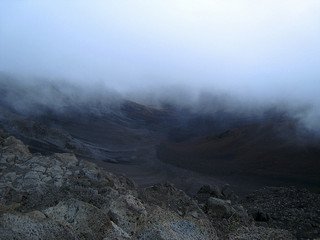 Migrate To The Cloud Without Confusion
The rising popularity of cloud computing is due to the amazing benefits it offers: efficient operations, flexibility and scalability, large savings on overhead costs, and easy migration to another platform.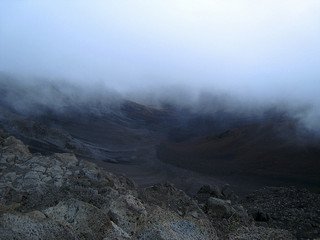 Certainly, these benefits all come with various new challenges and risks. This is partly due to the fact that cloud products and services are introduced in a wide array of forms as private clouds, public clouds, and hybrid clouds. They also deliver platform-as-a-service (Paas), software-as-a-service (SaaS), and infrastructure-as-a-service (IaaS) solutions, and come with pricing and licensing concerns that expose the migration to risks in security, budgeting, compliance, and implications with government intervention.
Migrating to the cloud must also entail balancing the benefits, risks, and challenges of cloud hosting and tech against the technology criteria of the company. Numerous core criteria usually matter such as capacity, price, device, manageability, reliability, and flexibility, and the available options for cloud hosting may vary widely when it comes to these criteria, not to mention that there are considerable risks in integrating all of this with the current infrastructure.
There are basically deciding factors that companies must discuss to avoid the confusion when migrating to the cloud. The main issues include cost, security, scalability, and integration.
The first factor is the type of cloud computing that a company should migrate into. Basically, there are three types: public, private, and hybrid. In order to avoid confusion, it is best to know the differences among the three. Public cloud platforms need the least investment to start hosted services. They usually have the lowest cost of operation and their capacity is quite scalable for numerous users and servers. However, compliance and security can be an issue because public cloud can be accessed by people who are also using the same platform.
On the other hand, private cloud services provide the ability to host programs and apps in the exclusive infrastructure of the company, hence offering cloud advantages of shared hardware costs. Fortunately with virtualization, companies who are using private cloud can also take advantage of their abilities to scale depending on the demand and the ability to recover if there are issues or errors. Private clouds also have fewer concerns over security because the existing information centre will stay in place and the IT people will retain control over the data centre.
Finally, hybrid clouds are a blend of private and public cloud, mixed with the current infrastructure. The interest in hybrid cloud is driven by the desire to take advantage of private and public cloud benefits in an efficient manner. Hybrid blends the advantages and risk of public and private: providing compliance, security, and control of the business for sensitive, important workloads, and scalable flexibility and lower expenses for apps and services used in the public cloud.
Another important decision that a company must make in migrating to the cloud hosting and tech is to choose between transformational change and legacy environment. The diversity in the cloud means that the business' evaluation of different options in cloud computing must decide how to integrate cloud resources with their applications, manpower, equipment and processes, and determine whether this will warrant migration of their IT division or the mere extension of their operations to hosted platforms.
Resource Box: Renuka Rana, Editor at Hosted QuickBooks DotNet spends considerable part of her time in writing about technology including cloud hosting and Hosted PBX. When not writing, she loves to dig deeper into knowing the best and the latest technology in industry.