Looking to get a mobile phone for a cheap price? Then you're in the right place. Today we're telling you how to get a cheap phone, and where the best bargains are. A new phone represents a significant investment to most people, so you want to make sure that you're not paying too much. If you're looking for a cheap new mobile, then we've got the deals for you, just keep reading.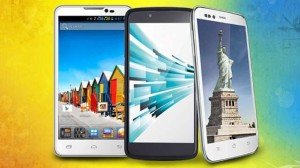 Budget Smart Phones
The budget smart phone market is a rapidly growing niche, and it's perfectly possible to get a fully touch screened smart phone for less than a hundred and fifty pounds. But you're going to have to be careful that you're not sacrificing too many features for price. You're still going to want to make sure that you're getting a phone that will do everything that you want it to do. You'll need to look for certain specs to ensure that the phone will be a satisfactory purchase. The processor should be at least 800 MHz, and the screen needs to be at least four inches. And don't go for anything with less than 4 GB of internal memory. Devices like the Huawei Ascend W1, or the Ascend G330 make good budget buys, as do many of the older Sony Xperia models.
How to Comparison Shop
If you want to make sure that you're getting the best price that you can on a phone then it's important that you do your research. Fortunately, the internet makes this pretty easy. Just find a price comparison web site and enter the model of phone that you're looking for, and you'll get a list of retailers and the prices that they're charging for your device. This way you'll know that you aren't paying too much.
Consider Refurbished Phones
Many people don't like the idea of buying a second hand phone, and equate refurbished phones with second hand devices. But the two really aren't the same, and buying a refurbished phone is pretty much the same as getting a brand new one. When a customer returns a phone the retailer doesn't just resell the model. The phone is sent back to the factory to be completely inspected to make sure that there's nothing wrong with it, and it will also be cleaned and rebooted.
Generally these phones haven't even been used and have been returned only because the customer changed his or her mind about the purchase. In appearance and functionality refurbished phones are exactly the same as brand new ones; you won't be able to tell the difference. They'll even come with a warranty, just in case something should go wrong.
In some cases refurbished mobiles aren't sold in their original packaging, but this isn't going to affect how the phone looks or works. You can get a great deal, and an essentially new phone for a steep discount. You'll find refurbished models on some manufacturer's web sites and with some mobile service operators, though you might have to request what they have in stock.
But Reconditioned are Cheaper
If you're willing to go a step further than you can get even bigger discounts if you buy a reconditioned phone. These are phones that have been used, usually they've been used as business rental phones and then returned because their lease period is over. Because they're used you might see some small cosmetic issues, scratches or dents, for example. But these phones are also returned to the factory and inspected by professionals, so you can be sure that there's nothing wrong with them, making reconditioned mobiles a better and safer bet than second hand ones.
The factory also cleans reconditioned models and gives them software updates if necessary. If there are any worn parts they may be replaced, and they also might get a new battery. You're probably not going to get a warranty though. Obviously, reconditioned phones are going to be even cheaper than refurbished ones, and you can also find them on manufacturer's web pages and with some mobile operators.
If You Have No Cash
If you desperately need that new mobile but you really don't have the cash to pay for it you've got a couple of options. If you don't already have a mobile service contract, or if your current contract has ended, you can get a new phone for free by signing an incentive contract with an operator. These phones aren't technically free, you'll be paying a little more in your monthly phone bill to cover the cost, but you do get a phone immediately without paying anything up front. Your other choice is to go to an electronics retailer that offers payment plans.
You may have to pay a small amount up front, but you will then pay the rest of the cost in monthly installments. Both incentive contracts and payment plans are basically buying your phone in installments, and like all installment plans you end up paying a little over retail cost. This extra money is for the convenience of not having to spend a lot of money up front, and may be worth it if you have no other way of getting a phone.
Time it Right
There are a couple of ways that timing is important in the price of your purchase. Firstly the obvious reason is that if you wait until a shop has a sale, you're going to save money, though probably not too much. The second, less obvious, reason is that if you wait for a new model to be released you can often pick up the older version for a discount. Many retailers have sales on older models in order to clear their shelves for the new model. And some manufacturers drop the prices on older models when new ones come out. This is especially true of Apple who discount the older iPhone model when the new one is released. By waiting a few months to make your purchase you might find that you get an even cheaper deal.
Resource Box: Sam Jones was asked if refurbished phones were worth it.  He compared providers and handsets on sites like uSwitch (http://www.uswitch.com/mobiles/compare/refurbished_mobile_phone_deals) and found a great deal.