What do you get when you combine technology, education and industry? The answer is Sciencescape. Sam Molyneux was a researcher on cancer when he felt the need that he himself will eventually fill with a new kind of platform. His academic writing profession, specifically medical research, brought him to the heart of an age-old need. The up close and personal encounter with the need lead him to innovate and find an answer which is the platform.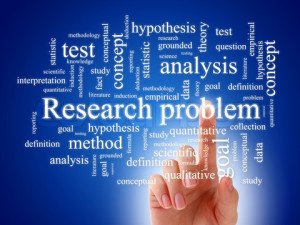 Sciencescape is a startup that is poised to become the next big thing in research itself, as a whole. Molyneux is not an entrepreneur. He is an academic professional in the field of research which field is both academic and scientific in nature. This qualification lead him to conceive and create a truly organised way of doing his job. As a researcher, he has been bombarded with tons of research publications which he needs to sift through to make the projects he was working on truly based on scientific support and evidence.
Sciencescape is a platform which is accessed through the internet and where scholars, researchers, academics, professors, students, business companies, among others can register publish their research output so that others can also access them in the purpose for and in the manner which academic and scientific research intended them to be. But what is really the big deal about this platform when talking about technology, education and industry? Well, it is a prime mover and trailblazer in these fields. You can even add business to these sectors.
The platform for enable researchers to publish their works in it and get access to the work of others to make the whole research process better. They can sift through the work of hundreds of others to help them in their research and writing. The Sciencescape team have conducted its own study for the startup and found out that the number of research works being published every year has reached 22 billion and academic research as a sector has a worth of $45 billion per year. Tools that help researchers in doing the bloody task of browsing even just thousands of volumes of work have been created; however, most of their users comment that they are not that very helpful. With Sciencescape, there will be more ways for users to do their work better and easier.
Molyneux's up and coming breakthrough in the research industry will provide for the needs which other tools before it have not done so. Users including academics, professors, researchers and students will not miss any piece of work in their research when they use Sciencescape. The platform will utilise smart algorithms that will facilitate search. Right now, the startup is still offering its services on biomedical and life science fields like diseases, genes and genetic disorders among others. The team is already working on its expansion to more study fields; law is a priority in the long line. The innovation has a great potential as it has now raised an initial investment of $1.1 million.
 Author Bio: Maclaren took up International Political Economy at King's College London. I love to read and write. There are many issues in international affairs which are worthwhile investigating and giving insights to. Discussing these topics in writing or in a group is challenging and I do my research, develop my skills and get help from a professor, a friend or a website.