Hard drives do not last forever. Estimates vary, but 5 years or so is the most common amount of time given for the average hard drive's lifespan. When they finally fail, either due to damage or old age, the data on them is usually lost. There are ways to try and get data off of a failed hard drive, depending on the extent of the failure, but the only sure fire way to make sure your data is safe is to back it up.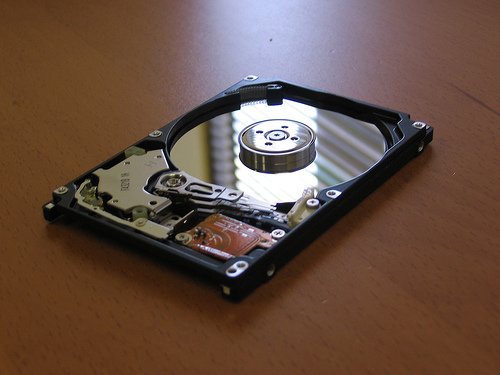 A hard drive can fail suddenly and without warning, but more often than not it is a slow gradual failing that give warning signs for those who know what to look for. While most of the signs we talk about below can indicate other problems as well, it is generally a good idea to back up your data when a computer starts acting weird.
The most solid warning is strange sounds coming from inside the computer. A "clicking" noise is generally the read/write head moving in an incorrect manner, while a grinding type noise likely points to mechanisms within the drive failing. These symptoms come late in the failing process, and by this time it is usually too late to save some of your data. Several warning signs are usually present earlier than this, but they are less certain of a hard drive failure on their own.
The first of these earlier signs is usually the occasional file that cannot be opened. Some error message usually pops up when you try, sometimes talking about the file being corrupted or something similar. As the drive fails you will usually run into this problem more and more, along with other issues creeping up.
These issues can include a computer beginning to freeze, slow down constantly, or throw up the infamous blue screen of death. While these are vague signs that could mean any of a dozen or more problems such as malware, a hard drive on its last leg is among the most threatening to the integrity of your data.
There are a couple of things you can do, though, in preparation of your hard drive failing.
The first thing is to manually have Windows check for hard drive errors. By opening My Computer, called "Computer" in newer versions of Windows, through your start menu and right clicking on the drive, you can select properties and click on the "Tools" tab. From there you can have Windows check your hard drive, and it will fix or otherwise mitigate the problems it finds so these errors do not harm data in the future.
The final thing you can do is get Data Recovery Software. When your hard drive finally fails and you have data on it that was never backed up, you can use data recovery software to try and get it back. Depending on where the data is physically located in relation to damaged parts of the hard drive, there is a good chance that decent data recovery software can save your data.