Before buying a Blu-ray player, it's important to note that many provide much more than a simple way to watch movies. Most Blu-ray players now connect to the internet and streaming media services such as Netflix, whereas others include hard drives for storing your own movie or music files, and others can connect to your home network to stream more content. As such, there can be huge differences between any two players.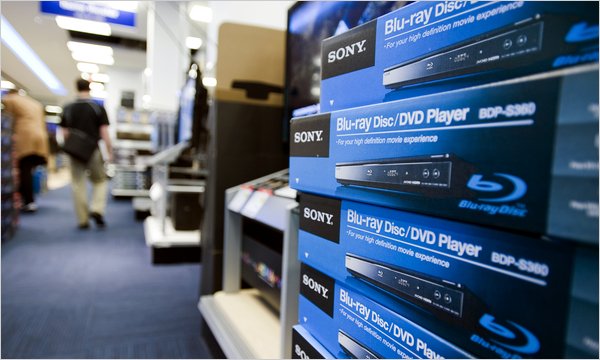 As you go through this section, decide which specifications are most important to you and start looking for a Blu-ray player to match.
Although picture quality may appear to be the most important feature to look for in a Blu-ray player, the truth is that most models are now pretty much equal. Picture quality is also very much dependent on your individual TV set.
The price of Blu-ray players has come right down in recent years, and you can now find a budget Blu-ray player for as little as $40. Don't expect it to come with any extra features, though! If you're looking for Wi-Fi connectivity and media streaming services then you'll probably need to pay around $200 or more, though some players do cost less.
The very top end Blu-ray players can cost around $500 or more, though many people find it's worth it for the superior sound, build quality and extra features such as media support, DLNA networking for sharing media between various gadgets on your home network, and inbuilt storage space.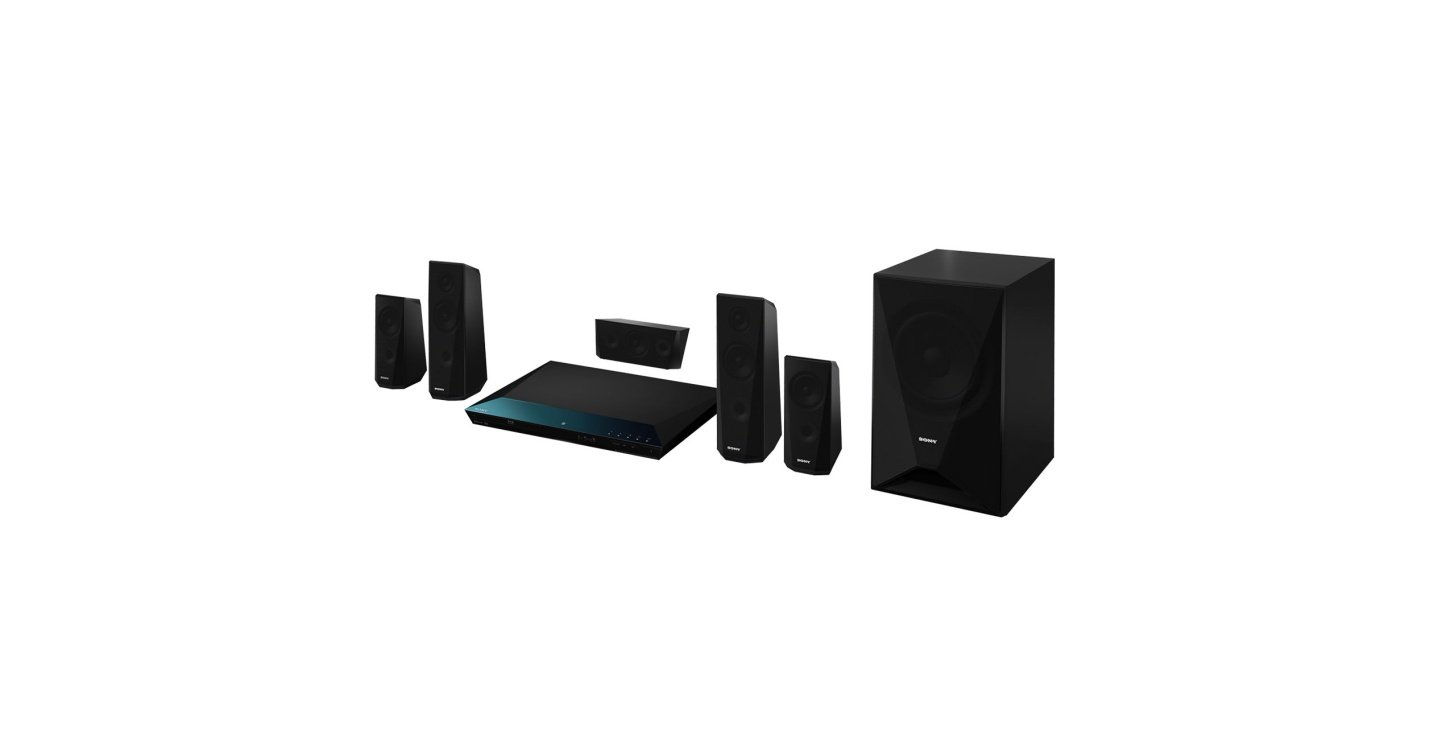 More and more Blu-ray players now include 3D-capability as standard, without adding too much onto the price. This can be good value for those who want to be prepared for the future possibility of upgrading, even if they don't yet have a 3D TV set. If you do want to take advantage of a 3D Blu-ray player right away, then you'll need to own a 3D television and suitable 3D glasses.
Usability is more important in a Blu-ray player than you might think. After all, if it's fiddly to use it might interrupt the movie-viewing experience, and make it difficult for you to even find all those extra features! On Screen Menus: When using the remote control, your main mode of navigation will be via the onscreen menus. Their layouts and options can vary from player to player, so it's a good idea to test one out or read user reviews to check that the players are easy to use. If you get stuck, however, all players will come with an instruction manual to explain the different menu areas. Front Panel Controls: Most Blu-ray players will come with a few buttons on the front of the machine – useful if you ever lose your remote, or are sitting close to the player. At the very least you'll want to be able to play, pause, skip and eject the disc. Remote Control: The remote control should feel good in your hand, and include buttons for the most commonly accessed features. See the section about remote controls below for more tips.
Thankfully, most Blu-ray players are pretty equal in terms of design. They usually don't have too many buttons – some hide them under a front flap – and are now often extremely thin, which helps if you have limited shelf space. If you're looking for extra features, such as an included hard drive, then you can expect to buy a chunkier Blu-ray player.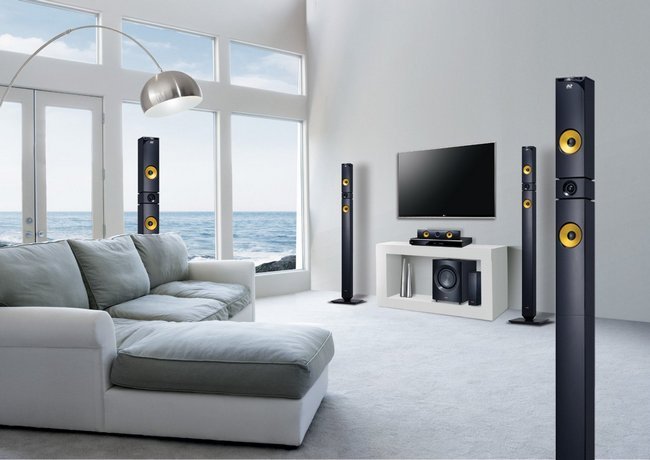 If you buy your Blu-ray player before you buy your surround sound speakers, then you don't need to worry about the connections so much. If, however, you already own speakers, it's important to find a player that matches their connections. There are two types of digital surround-sound connections available:
Coaxial,
Optical (fiber optic).
  You can almost guarantee that your Blu-ray player will have one, if not both, of these digital sound connections available, but it's important to check! It's also important to check whether your Blu-ray player supports the full 7.1 surround sound setup, as some may only support two speakers.
Although you may not make your buying decision based solely on the remote control, it's still important to check that it's easy to use and responsive, especially if you want a remote that can also control other devices in your home theater setup. Some remotes include backlit buttons, which is useful when you're watching movies in the dark. Depending on the manufacturer, most Blu-ray player specifications will state whether they can be controlled with a remote that works with all your devices. For example:
Panasonic calls this "VieraLink"
Philips calls this "EasyLink"
Sony calls this "Bravia Sync"
Remote Control Apps: You may also want to check whether there's a remote control app available for your iPad/ iPhone/ Android smartphone. These can be especially useful if using services such as Netflix. A normal TV remote won't let you type in to search for a specific title, whereas a remote control app will make this a lot easier.
BD Live is the name for a feature contained on a number of Blu-ray movie discs that'll allow you to access interactive content beyond that included as an extra. In order to use BD Live, you'll need to buy a Blu-ray player that supports it. This means that it must have the ability to connect to the internet (either via Ethernet or Wi-Fi – see below), and must have some memory in order to save downloaded content, and carry a BD Live profile. If there's no memory on the player, you may need to use a separate USB flash drive (these are cheap to buy).
Internet connectivity is now pretty much expected on any Blu-ray player. Although you don't need to connect your player to the internet just to watch movies, doing so will allow you to access bonus interactive content and media streaming services. Ethernet: This kind of connection means that you'll need to connect to your home internet using a wire. This is useful if you don't have a wireless router, but can be a hassle if you don't want wires running all across your living room! Wi-Fi: Thankfully, Wi-Fi is extremely common, making it easy to connect to your own wireless network. It's important to check whether Wi-Fi is included internally, or whether you'll need to plug-in a dongle. If it's the later, this will take up extra space on your shelf which manufacturers won't always warn you about. Be especially wary if a device is only labeled "Wi-Fi ready" and check the small print: often this means that you'll need to purchase a dongle separately (often at high cost) to get it working.
As movie and TV show downloads become more and more popular, many Blu-ray players will now come with certain media streaming services built-in as standard. These can include:
Hulu
Netflix
Amazon Video On Demand
Pandora
YouTube
And more.
The benefit of those services are the fact that you can simply go online and find something to watch if you don't have anything else, with a price comparable to renting a disc. Although they may not have quite as good a selection of services, Blu-ray players with media streaming built-in are good value when you consider that a standalone media streamer costs $100+ on its own. When choosing a Blu-ray player with extra media streaming features, just make sure that the interface is easy to use (LG and Panasonic are generally considered the easiest), and that any specific streaming service you're already subscribed to are included. Many manufacturers release firmware updates to expand on the available services all the time.
In addition to media streaming services, many Blu-ray players will also come with DLNA certification. This makes it extremely easy to stream files across a home network with other DLNA devices. For example, you could connect the player to your computer over your home network to play videos, music and photographs through the TV screen. You could even send media from your Android Smartphone without the need for wires.
USB Ports and SD Card Slots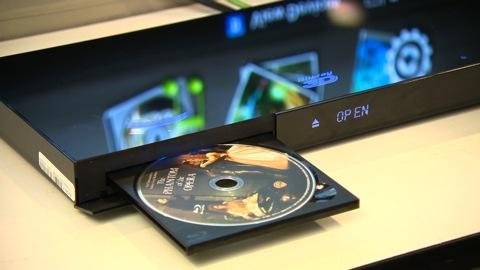 As mentioned above, you may need to connect external memory in order to use the BD Live feature on Blu-ray movie discs. However, that's not the only reason you might choose to buy a player with this feature. USB ports and SD card slots are extremely useful for allowing you to play external files through your TV. This could mean inserting your camera memory card for a photo slide show, or connecting your external hard drive to play music or watch home videos. Most Blu-ray players now come with a USB port as standard, though don't just assume this will work with all media! Some Blu-ray players don't support these media files, so it's crucial that you check the supported file type list in advance.
Because Blu-ray players are designed to be used with HDTVs, they will include HDMI connections to attach the two. However, there may be occasions where you need a different type of connection, for example if you don't yet own a HDTV. In this case it's important to check that the player has the type of connection required for your TV: not all players have component connections.
As with DVD players most Blu-ray players don't come with the necessary cables included as standard. You're going to need to purchase cables separately in order to connect your new Blu-ray player to your HDTV set. Blu-ray players use HDMI cables, which can vary in price. Some sales staff may pressurize you into buying a very expensive cable. Although it's important to get a good quality cable, there's no need to too much (most manufacturers will sell their own for well over the going price).
If you're used to using DVD players, then you'll expect discs to load up extremely quickly after you insert them. Unfortunately, this isn't usually the case with Blu-ray players. Because of the large amount of information contained within high-quality Blu-ray discs, they can often take a while to load. Many drives can take nearly a minute to start playing a disc. Although it doesn't sound like much, it can be frustrating! The good news is that many manufacturers are now producing quick-loading machines. However, it's important to check reviews to get a more accurate idea of how fast the Blu-ray player operates.
Many Blu-ray players boast of a feature called "upscaling". This means that you'll see an improved picture quality from standard DVD discs when you play them on a Blu-ray player connected to your TV via HDMI. Although this is true to an extent, the improvement is usually minimal and depends on the individual player. It's important to check reviews to know whether standard DVD quality can be improved at all.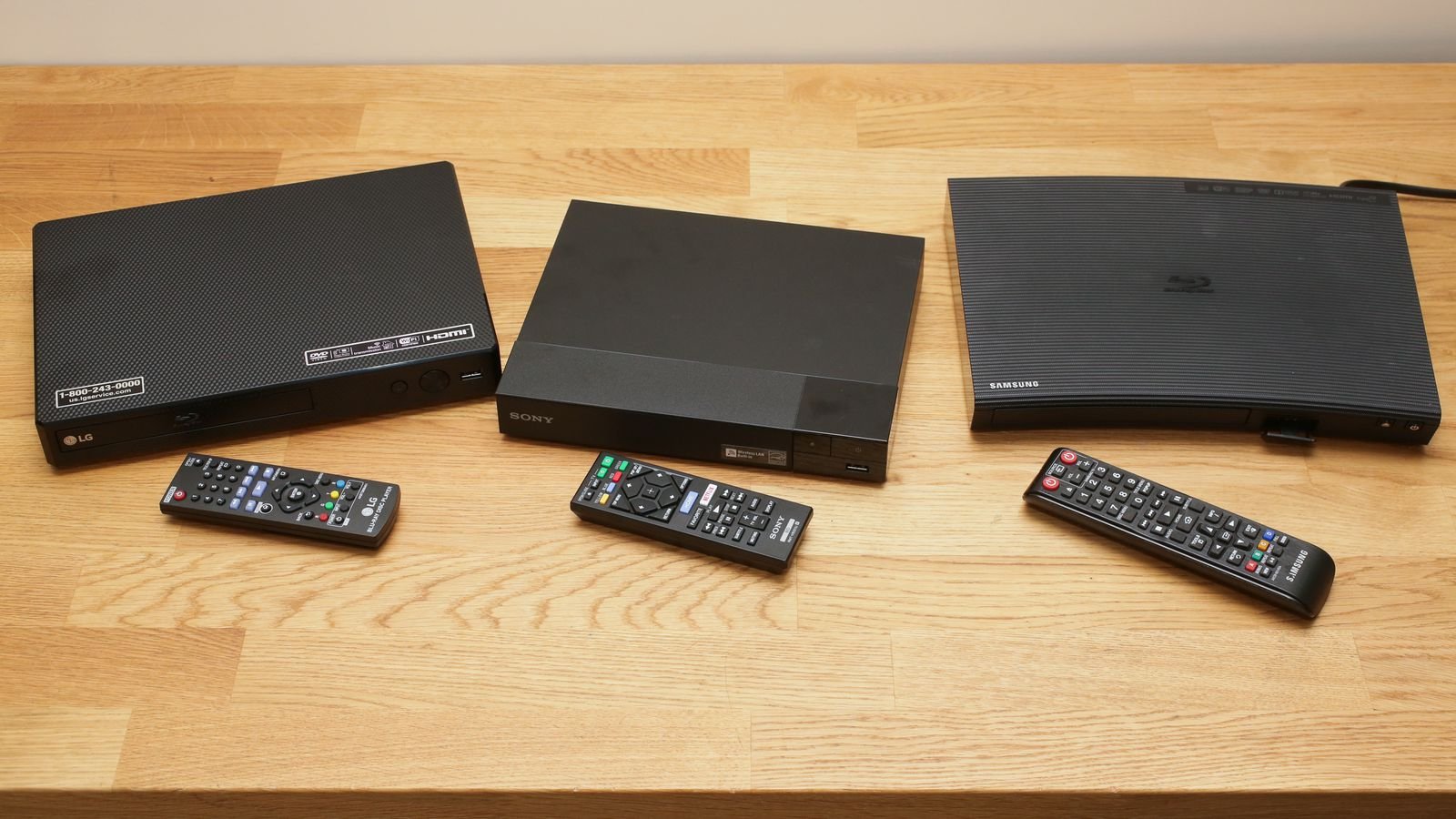 Most Blu-ray players are also able to play standard DVD movies and CDs as well as Blu-ray discs. This is great news for those who have their player connected to a good sound system and want to enjoy all of their media in one place. Some players can even read data DVDs (such as those containing pictures from your camera). If you know you want to play a variety of media formats on your Blu-ray player, it's well worth checking out the list of supported file formats beforehand. Although some players are designed to play a huge variety of media, and include DLNA support (for connecting to your home network) or USB ports (for attaching an external hard drive), many will have trouble reading certain types of files.
There are a number of playback features that'll make your Blu-ray player a lot easier to operate, and that can improve the movie-watching experience. Here are a few to look out for: Resume: A resume feature is extremely useful if you tend to stop watching a movie before the end. It means that your player will remember where you got up to and start playing from there (rather than going back to the beginning). Most players will include a resume feature, but not all will resume once you've removed the disc and started watching something else in the meantime. Bookmarking: This is a useful feature if you're the kind of person who likes to make note of your favorite scenes in order to revisit them at a later date. The best Blu-ray players will let you create bookmarks for several discs, and won't forget those bookmarks once you take the disc out. However, this feature isn't common among all Blu-ray players.
Auto Power-Off: If you're the kind of person who likes to watch movies in bed then an auto power-off feature will come in very handy. The player will turn itself off after a certain amount of time of inactivity. This also helps to save power. Black Level Control: Some movies have a number of dark scenes, which don't always look great on HDTV screens. Blu-ray players with black level control will help give dark scenes a boost for better image quality. Child Lock: A child lock feature can be useful if your little ones love to play with buttons they aren't supposed to – the lock will make sure they can't interrupt your viewing.