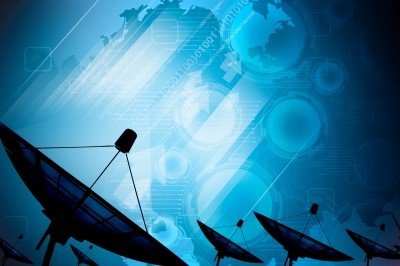 The Rise of Social Media Influencing Broadband Requirements
Facebook, Twitter, Instagram, LinkedIn and a whole host of other social media platforms have become a way of life for individuals and businesses. The networking, promotional and advertising opportunities offered by these platforms are endless and users can spend hours every day updating profiles, interacting and posting photos.
This rise in the social media phenomenon has very heavily impacted the broadband industry – with users demanding uninterrupted internet available at all times.
Ever growing client base
According to Yahoo, Facebook has approximately 1.11 billion users, with Twitter in second place boasting 175 million active tweeters. Figures suggest that many users are accessing the web purely for social media purposes on a daily basis.
The demand this puts on broadband connections continues to increase as people connect either wirelessly or via wired connections using mobile devices and home PCs. As more and more people discover the perks of social media and begin interacting with online peers, the need for constant internet access continues to grow. Users begin purchasing data bundles or other broadband services in order to keep in touch with friends, family or business associates. All across the globe, countries are scrambling to provide fast internet that can accommodate ever growing communities requiring 24/7 access to their preferred social media platform.
Social networking as a business tool
Most businesses – from large enterprises to home industries – have realised the benefits of social media marketing. Fast and reliable broadband has therefore become a requirement for anyone who is hoping to attract and grow their online audience to boost their sales or increase interest in their product. For more information on services that can assist with growing your business online click here for broadband info and discover how easy it is to set up a speedy and trusted internet connection.
To properly harness the power of social media, businesses need to have access to the internet at all times. They want to be able to tweet, post images or promote a product at any time of the day or night. Broadband offers this opportunity and allows every business to have access to unlimited marketing opportunities at the touch of a button. Many businesses are now cutting their budget for traditional print advertising in favour of growing their online presence.
Demand for internet services grows worldwide
As reasonably priced smart phones and tablets are produced for developing countries the global demand for broadband is growing. While some users may not be able to afford a computer they can certainly afford a lower range smart phone with internet capabilities. With the dramatic increase in demand for broadband services, many governments are subsidising the infrastructure that allows for a fast and reliable service.
The rise in social media is such that many users now view broadband as a necessity these days rather than an extra expense. As the user base of social media platforms grows, so does the demand for broadband and as the user statistics for Facebook show, there seems to be no slowing down as yet.