We are living in an Internet age, everything we do is controlled by the functionality of the internet. Imagine I was writing these 10 years ago, nobody would ever have imagined the role internet has now in everyone's day to day lives. Almost everybody has a computer of some form and if they don't have a computer they have a tablet or Smartphone, which nowadays are as good as a computer.
It is important the people are made aware of the sheer amount of things you can do on the internet and being behind on the internet front means you are basically behind in life. This article will try and highlight which are the best gadgets to get in order to best give you an understanding of the internet.
There is so much competition in all of the markets that people must do their research before committing to buy anything. I will try and point you in the right direction.
Tablets
The rise of the Ipad and the tablet in general is merely a reflection of how far technology has come in recent years. Everybody needs internet access on the go and devices such as the Ipad can provide that. They are in effect small touch screen computers; there really isn't anything you can't do on these things.
They are used by business and schools to aid access to the internet for emails, banking etc and learning on them is actively encouraged by teachers. The wide varieties of apps that are present give the user a great sense of inter personal interaction and it is that that is the greatest appeal.
The price of them varies but you can pick up a tablet now for £100 and for what you can do on one that is a really small price to pay. It is important that we move with the times and certainly having a tablet in 5 years time will be like owning a house, they are the future of technology and a lot of us have already adapted and purchased one.
Smartphone's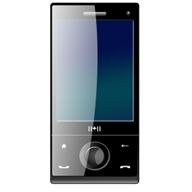 Everyone has a Smartphone nowadays, may it be an Iphone, android or blackberry. They are quite brilliant things that allow us to use the things we need in our daily lives with just a few taps of the screen.
You can access your online banking, your emails and even do your shopping on your phone now, who would have though this would be the case 10 years ago? The world is evolving technologically and so are we as humans, people soon recognized the great benefits of having a Smartphone and for the relatively cheap price they are surely worth investing in.
Companies such as Made with Marmalade specialize in creating the iOS platform for iPhone which are of up-most importance to the device, without it there would be no iPhone. As you can see companies such as this have found a gap in the market and are exploiting it to great effect, this coupled with the rise of the app has mean mobile technology has changed dramatically in recent years.
Everything else
There are also loads of different new devices out there that many of you won't have heard of. Kindles, E readers and lord knows what else. Just imagine what the market is going to be like in another 5 years from now.
About Author: Andrew is an author with a love for modern technology. He has written extensively about it for 5 years now