Some Things You Should Know About Web Hosting
The idea of hosting a website on the internet can be very exciting, especially if you have heard a lot about people who are making lots of money by doing just that.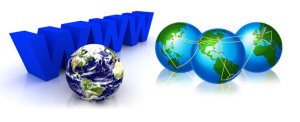 However, web hosting is not as easy as it sounds, and there are certain things you should know about it before you jump on the ship:
#1: The supposedly "free domains"
Getting a free web hosting service is the ideal thing for any one, because even if you fail in your venture, you wouldn't have lost a dime. However, a free webhosting service provider might not be a great idea in certain cases, and it is imperative that you check the service provider thoroughly before you decide to host a website on it. Here are some things you need to worry about with free web hosting service providers:
The ownership of the domain: With free web hosting providers, there is sometimes a very costly catch to the deal; you must give up ownership of the website that you are hosting to the service provider. What this means for you is that you don't own your website, which gives the company the right to take it down or make any sort of changes to it whatsoever without even informing you. If you wish to take back your domain at any time, you may have to pay a heavy sum of money to the service provider to buy back the rights to your own website.
Renewal policy: Some service providers will give you the option to host your website for free for a year, and then they will ask you to pay a yearly renewal fee of, let's say, $19.95+. The free domain will end up costing you much more than what you may be able to get at other better hosting places.
#2: Bandwidth and Space
The second factor that you must consider when choosing a web hosting service provider is bandwidth as well as disk space that you will be allocated in contrast to the plan that you may purchase. Here cost will play a role as well. What is a good bandwidth size depends on you. For example, if you are planning on hosting a blog or a similar website, you will need around 50 GB per month of bandwidth (if your website is popular, you will need greater bandwidth). Disk space depends on the same variables as well. With video streaming websites, you will need a lot of bandwidth. Just compare web hosting services based upon the cost they are charging for similar bandwidth and disk space sizes, and choose the cheapest one while not compromising on the quality. Just make sure you choose one which offers you the greatest bandwidth, even if the disk space is lower. Bandwidth should always be 10 times greater than disk space.
#3: Be cautious about reviews on the internet!
These days, whenever you face a problem, you can log on to the internet to look for solutions. You must have done the same while choosing a web hosting service provider. While it is a good practice to look to the internet for answers, one must remain cautious and alert so as to dissect the reliable from the bogus. With web hosting you will come across thousands of reviews of customers complaining about a variety of web hosting providers, but some of those companies might be the best out there. Here's how; in this case the principle of 'unfair count' comes into play. You see, the best websites tend to have the greatest number of customers, and the greater the number of customers there is, the greater the number of complaints and negative reviews. This does not mean that the service provider is not able to handle so many customers. This just means that some people could not have a good enough experience with the hosting service, maybe because the hosting service did not meet their high expectations. However, such a hosting service might be perfect for you, so even if you read a lot of negatives about the website you wish to choose, go ahead and choose it, if you think it is the best option available to you.
About Author: Derek Lee is a Bachelors student at New York University, and is majoring in Economics and Political Sciences. She is an avid blogger, and has been doing so for the past 8 years. Because of her passion for blogging, she has a very good idea about the Best Host Rating.