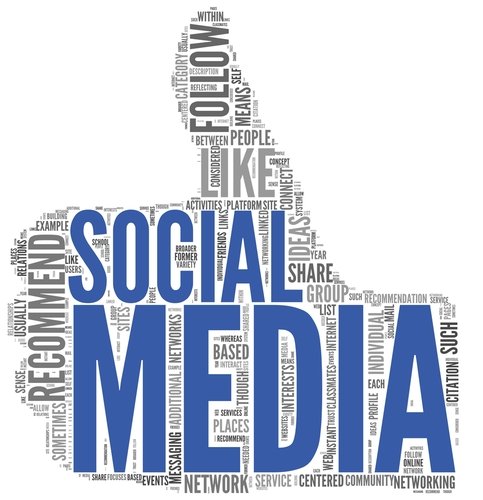 Tips On How Social Media Can Help Your Business
Whatever type of business you run, social media can really help it to grow and reach new customers, as well as keeping current customers interested and happy.
Essentially social media does exactly what it says on the tin; it is a social tool, helping you to create a community of like-minded people who enjoy your product and will engage with others to spread the word. Used well social media can significantly increase visits to your website and with it sales of your product or services. Here we share some of our top tips on how social media can help your business…
Credible Customer Feedback
Social media sites such as Facebook and especially Twitter are brilliant tools to enable customers to leave feedback and allow you to comment. Of course whilst you want to have lots of great feedback there will also be the occasionally unhappy customer, but if you can go back to them on twitter and resolve the situation for all to see chances are the customer will shop again and other customers will be encouraged that you deal with problems well. Obviously any good feedback is brilliant and if left on a social media website it is there for all to see, again reinforcing existing customers faith in your business and reassuring new customers too.
Increasing search engine page ranking
Search engines such as Google and Bing rely heavily on social media sites such as LinkedIn, Facebook, Twitter, so if you have a well optimised social media strategy within such sites your business is sure to appear higher in search rankings than competitors who don't. Search engines are extremely clever though, so never try and trick them by re-posting old content for example. Also customers want fresh content too, so ensure you have exciting news and articles relating to your business appearing on social media, keeping both search engines and your customers interested and happy.
Keep customers in the know
Use social media to tell the world all about your new products and latest offers. A great way to share anything new, these sites are there for you to engage with your customers, so upload photos of your new products to Facebook, Instagram, Twitter, post details of your latest offers or even run competitions encouraging customers to like or share your posts. This will ensure your business is getting talked about and customers are never going to forget that you are there. Also use these platforms to find out about news in your business area, so you can also keep in the know in regards to your industry, staying ahead of market trends will keep you on top of your game.
Show your human side
Use social media to let the customer see the human side of your business, this will build on brand identity and customer trust. A business blog is a must have; use this as a place to show behind the scenes and tips and hints on how to best use your products or services. Ensure you have a meet the team page, so your customers can see the type of people they may be speaking to or corresponding with, people will always have more trust if they can put a face to a name. This will also help build a relationship with your consumer base and encourage them to return and be a loyal
About Author: Peter South – Social Media and Marketing Blogger for Climbing Trees