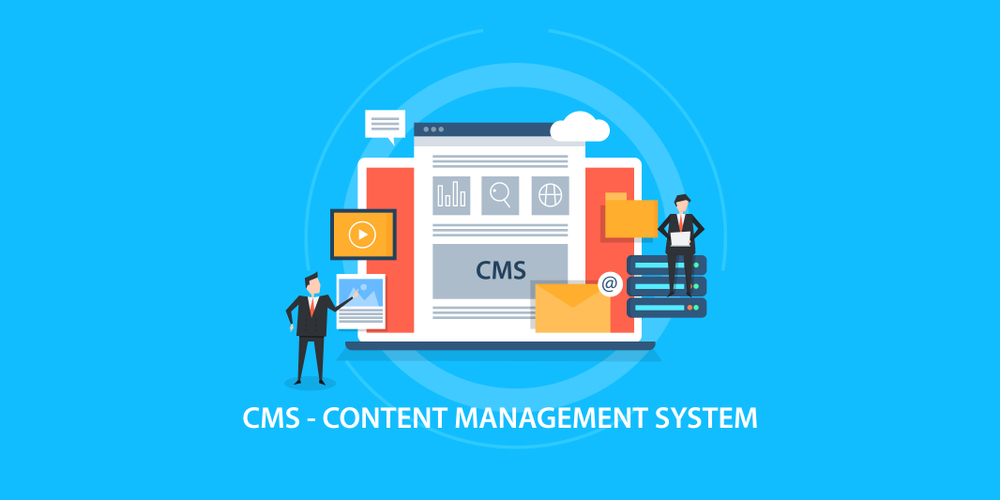 Top 7 Reasons to Use A Content Management System
Content Management System helps in managing our website without giving much effort. Out of two categories, we either go with a static website which uses standard web programming techniques or we use CMS. Using this tool, we can make dynamic page updates on your own. It provides various facilities. With the help of these tools, we can modify, upload and remove content from websites even without using HTML, CSS OR other programming languages. The WordPress, Joomla and Droopal are the most popular CMS. WordPress is highly used CMS and in demand for more than 30% of websites.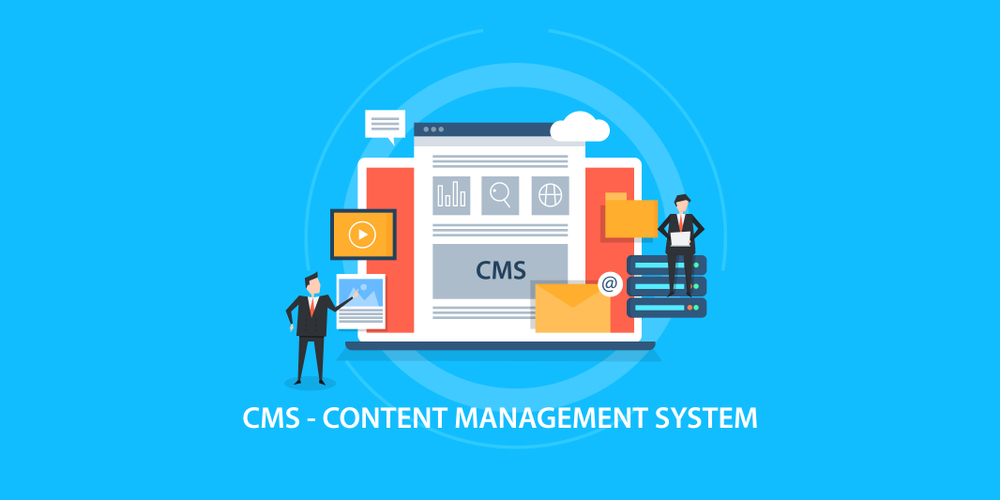 Reasons to Use Content Management System
The very first question comes in your mind what is the benefit of using CONTENT MANAGEMENT SYSTEM that other websites do not provide. CMS saves your time and money and provides much more advantages like modification, deletion and uploading. So, we have more options in CMS other than using static websites. A digital marketing agency or a content marketing agency is what takes care of it.
Coding Not Necessary
If you do not have much knowledge in the programming languages, you can go with the CMS tools like WordPress, Joomla and Droopal. Here you can easily upload texts and images on particular pages and manage contents on your own. So, if you are not experienced in coding, there is no need to get worried because CMS provides you with the facility to manage your websites without even knowing programming languages.
Easy to Access
CONTENT MANAGEMENT SYSTEM provides the ability to access the websites by multiple users and collaborate with the different projects. It ends the necessity to use multiple files to different individuals and stores the content in one place. Anyone with access to the website can avail the stored content. It has a great feature of login to the back-end of our website from any place. A content marketing agency is what designs the software keeping the idea into mind.
Advanced SEO Tools and Plugins
CMS provides the various tools and advances plugins which are being used to make our site rank better than other search engines. With the help of advanced SEO tools, you can implement the basic strategy of SEO. This will help to increase your site for online marketing. Only CMS have this advantage to use SEO tools and PLUGINS, other websites are lacking to use this feature to optimize their web content. With the help of these tools, you can help optimize your websites for search engines. If you are using WordPress, it will alert you if there is any mistake in a page title, tags, or description.
Security
The first thing comes in your mind is security if you have a website and especially e-commerce websites. Hackers are always searching for e-commerce websites to steal confidential details or information. Websites can be secured from hackers by using CONTENT MANAGEMENT SYSTEM. As we have already discussed the tools and plugins in CMS, CMS is tested and proved by scientists and numbers of developers in order to check the security and authenticity for the websites. They made sure that only the user with access to websites can access personal information as per the requirement. In CMS, there are endless tools and plugins for the security purpose.
Less Expensive and Affordable
CMS is cost-effective with many features other than static websites. If you have a static website, you will have to afford expensive maintenance for your website, while using CMS it saves your time and money and easily affordable. There is no necessity to ask the developers to make small changes in your site you can easily use the plugins and tools. So, it is better to go with the CMS than going with the static websites.
Instant Site Maintenance
As we already know that using CMS, we can save our time and money. CMS allows us to alter the contents stored on our sites. In other websites like a static website, it is not that easy to modify or upload texts or images on a site, but CMS can modify and upload modified texts or images by just clicking few buttons. To use CMS, there is not necessary to be experienced, programmer. By using plugins and tools provided by CMS you can easily manage your content.
Therefore, we can conclude If we are listing out the features of a content management system it offers many more things with a lot of benefits and with less effort. Nowadays, everyone wants to make their work done in a smart way and most importantly it should be cost efficient because if we are paying any single penny, we always want value for money service. Content marketing agency tries to fix every consumers choice. So, if we conclude in all prospective it really offers quality service as we don't have to put a lot effort on learning different languages for this and worrying about security as it provides a great level of security as well.