Personal computers can shut down automatically for a variety of reasons. Troubleshooting this issue begins by tackling the easiest and most likely causes first, and then moving on towards more complex and less likely issues until the root of the problem is found.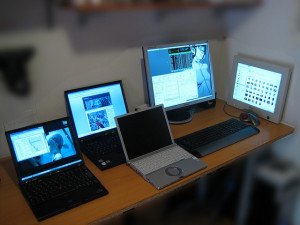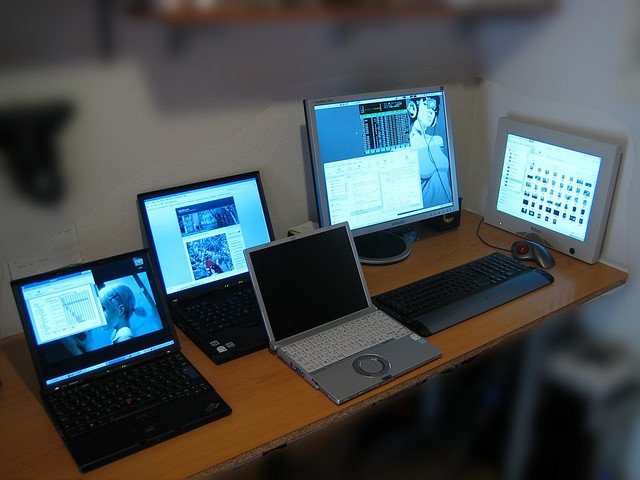 Technique #1
The first thing you should do is make sure your PC is not set to shut down automatically. Many laptops are set to shut down by themselves whenever their battery level drops below a certain point. In this case, shutting down is actually quite good since your computer will save any opened documents and close cleanly. If this is the case, simply plug your PC into its power supply and allow it to recharge. Desktop computers may also shut themselves down after a period of inactivity. You can check this using your Operating System's power management features.
Technique #2
Another reason why a PC can shut itself down is because the Operating System has scheduled it to do so after installing a series of updates. This is also quite good for the PC, since these updates address security flaws and aren't activated until after the PC reboots. If your PC has restarted itself due to an Operating System update, then you can check this yourself by turning the computer back on. If the Operating System does not load right away, and instead displays a page stating that it is installing the latest updates, then you have found the cause of the PC restarting problem. This isn't really a problem at all, and rather it is expected behavior whenever the Operating System updates.
Still No Luck? Look at Hardware
If your computer restarting problem has not been resolved by following the previous two troubleshooting techniques, then you may have a problem with your hardware. A typical reason for a PC to shut itself down is due to overheating. It does this to protect the hardware from heat damage. You can monitor your computers heat levels using PC monitoring software.
Using this software, you can monitor the heat levels generated by the likely culprits for computer overheating: the CPU and the GPU. The CPU, or Central Processing Unit, is the brains of the computer and is where the majority of calculations and program operations take place. However, some of this work is offloaded to the GPU, or Graphics Processing Unit. The GPU specializes in 2D and 3D graphics rendering, and in some cases physics modeling. The GPU is particularly suited for gaming. If your PC restarts itself during a particularly intense gaming session, chances are the GPU has overheated. Otherwise, the CPU may be the problem.
Once you have determined which component is overheating, you can fix the problem a couple of different ways. First, you can use a can of compressed air to clean the heat sinks around the fans that cool the CPU and GPU. Over time, dust builds up along the fins of the heat sinks and prevents effective cooling. Clearing away this dust can improve cooling effectiveness.
Andrew, from the price comparison site for broken cell phones, sellcell.com also suggests that it might be time to replace the heat sink and fan with a more efficient model. Many after-market heat sink and fan combos are available from online retailers that dramatically improve the cooling of your CPU and GPU. Additionally, they generally use higher quality fans that offer better air flow with much lower noise. This will help improve the cooling of your computer without creating excessive noise.
For PC monitoring and optimization, you may consider trying the excellent SySoftware SANDRA (System ANalyser, Diagnostic and Reporting Assistant) software. This software also offers a bevy of optimization features, including computer diagnostics, multiple performance benchmarks, and hardware analysis. You can download a free version that offers many features that can help you discover why your computer is resetting itself.
Guest Post: This article was provided by Craig Timmins, who works in the cell phone market. He has also worked as an IT support technician at local schools, so enjoys to share his knowledge in relation to computers.