Communication solutions are the building block of any organization; no matter how big or small. They not only keep the companies connected from within, but also help businesses keep in touch with their clientele.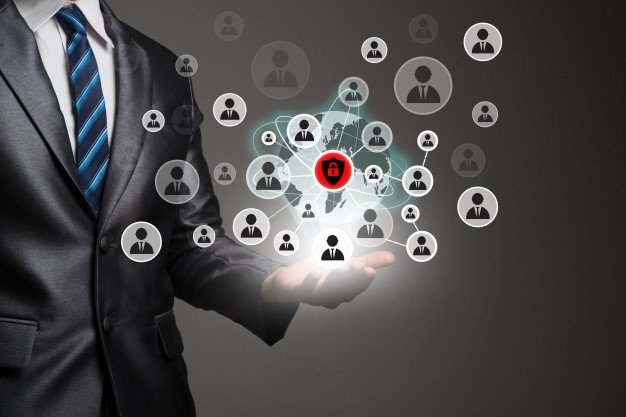 However, in the new age of information exchange technology, there's a lot of data that goes into your system and a lot that goes out. And while some of this data can be public knowledge, most of it is highly confidential.
As a result, your communication systems have become extremely vulnerable to security threats. In fact, according to Data breaches reports of 2018, there have been on average 1,704 security issues annually in the last five years. This consequently affected almost 2 billion records of both companies' insider information and the information retained about their customers and employees.
The issue is so alarmingly detrimental to businesses that of the ones who experienced breaches during this time, 23% lost business opportunities, 29% lost revenue and 22% lost customers.
So, if you're a business manager, who's considering switching to VoIP solutions for your business's communication needs, you have good reason to be concerned about your business's safety. Because protecting your business's information is as crucial as protecting the business itself and here's why:
Why You Must Protect Your Business Information Exchange
When it comes to your business information, it's not entirely yours. In fact, it's the intellectual property of your employees and your clients. Therefore, if you don't have secured communications network, your employees might feel violated and fear loss and misuse of their personal information. This won't just take away from their job satisfaction but consequently, it'll affect their productivity levels because when they don't feel safe at your organization, they don't treat it like their own.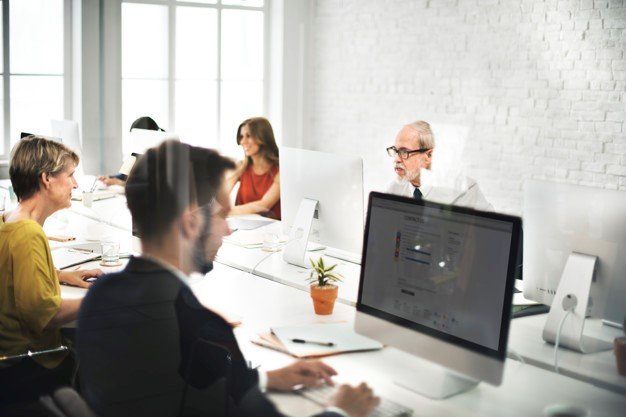 Similarly, if your company keeps facing security problems, your clients won't put their trust in you either. As a result, you'll have problems having retaining customers because they won't be willing to provide their personal information for your records. This will be problematic for your business operations as well because, your sales representative will have to ask for your customers' information every single time, rather than having it stored in the company records for future dealings.
What Role Does Your VoIP Network Play?
Unlike traditional telephony that runs via underground cables and a PBX (Public Branch Exchange), VoIP or Voice over Internet Protocol transfers all your data over the World Wide Web through your broadband connection. So, security can be a legitimate concern because it seems that the internet is a labyrinth where important information can get on hands that might misuse it.
However, since most businesses are concerned with the cost of their communications solutions, there's almost always a debate whether you should opt for a cloud-hosted VoIP network or an on-premise VoIP network. While they both have their own pros and cons, it's important to determine which of the two is better for your business's security.
Although before we establish which VoIP solution is better, we should first understand the difference between the two:
Cloud-Hosted VoIP vs. On-Premise VoIP
Where cloud-hosted VoIP networks are 'hosted' by third-party companies, on-premise VoIP networks are hosted on-site. This means that while the service acquired is more or less the same, the control of the communication network in a cloud-hosted VoIP lies with a VoIP service provider, while on-premise VoIP networks are controlled and operated by your own IT department.
However, since cloud-hosted VoIP is easier to set up and costs significantly less to run, many small businesses opt for cloud-hosted services. But is that the best decision for your business's security? Let's find out:
Your Business's Protection with On-Premise VoIP
Although on-premise VoIP comes with a higher initial cost, this VoIP solution is apparently safer for your business in a few ways:
For starters, since on-premise VoIP is controlled and run by your own personnel, without any third-party influence or interruptions, you have complete control over what comes in and goes out of your system. This way, nobody but your officials have access to your confidential information.
Moreover, since you've custom built your network, you get to decide how much internal information is accessible to which level of employees. For example, you might disclose your business's account details to your finance department but can hold it back from your non-managerial staff.
Although you can customize a cloud-hosted network to your own preferences, that's nothing in comparison to a VoIP network that's specifically designed for your business only.
Speaking of personalized on-premise VoIP; since it's built to your needs and preferences, you can choose to make it a hybrid network. This means that an on-premise network can incorporate your existing phone system and as a result isn't entirely run on the internet. So, much of your data is off the internet as opposed to cloud-hosted VoIP networks.
Moreover, protecting your business doesn't just entail protecting it against security breaches; it also pertains to protecting your business from increasing long-term costs. An on-premise VoIP is a long-term investment that helps you save money over time by protecting your business from rising expenses.