WordPress is undoubtedly the most popular Content Management System (CMS) as of date. If you look under the hood of the top websites, you then see that 33.5% of the top 500 websites worldwide use WordPress.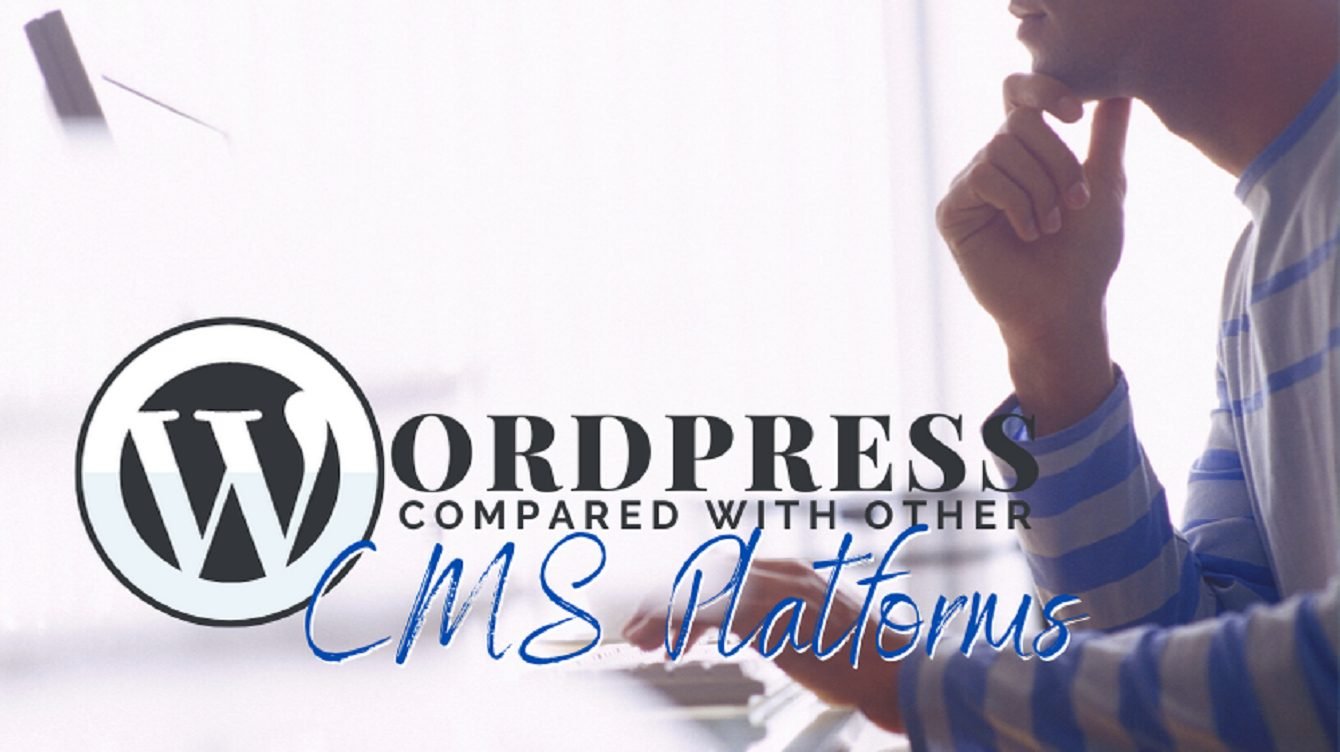 CMS help in the creation of a website, along with its management, development, and modification. Using a CMS platform especially helps those who may not have HTML or CSS programming skills.
But WordPress is not the only CMS platform. Let us see how WordPress compares with other CMS platforms like Joomla and Drupal. These three platforms are currently the best Content Management System (CMS) available in the market.
By looking into their similarities and differences, you begin to have a clearer understanding of what is the best CMS platform for you to use for your website.
How Similar is WordPress with Other CMS?
WordPress, Joomla, and Drupal are all open-source or free software. You can download, install, and use these CMS platforms for free. You can customise it and send your contributions to the CMS for other users to use.
All three CMS platforms use MySQL and PHP.
These CMS platforms have their communities and forums where users can connect, give help, discuss, and support community members in the pursuit of improving the CMS that supports their website.
These 3 CMS platforms have themes and plugins libraries that add to the design and extend the functionality of the CMS.
WordPress occupies a large percent of the CMS platform market pie with more than 60% market penetration compared to Joomla with 4%, and Drupal at 2.7%.
How else is WordPress, like Joomla and Drupal?
Similarities Between CMS: WordPress, Joomla, Drupal
1. Usability
Drupal is the oldest CMS platform among the three, but only ranks third among popular CMS, and not even coming close to the market leader, which is WordPress.
Around 2.7% of CMS-based websites use Drupal. It is known for its simple and easy-to-understand and interface. Its core software is also a secure and robust platform, although it comes with minimal features compared to WordPress.
Drupal has a collection of modules free for you to use and modify. According to your need. All you do is select a module, add it, and manage it well.
If you have the skills, you can also develop its simple dashboard. It is why Drupal is more popular with experienced developers than amateurs.
WordPress started as a blogging site or platform but has grown to become an extensive CMS that caters to both CMS beginners and experts.
Its interface is also simple and straightforward. Even a new web designer with zero experience can build a website in minutes.
Websites that are a bit more complex can extend the functionality of WordPress with plugins and themes.
Joomla is the youngest of the 3 CMS platforms, but it has stirred enough interest to land it on the top list of CMSs.
Beginners might find the dashboard confusing at first. It requires a learning curve to get used to their dashboard, but eventually, using Joomla becomes more comfortable with practice.
Joomla is like the middle ground between WordPress and Drupal when it comes to ease of use.
2. Form
Themes and templates provide the form and design needed by your website.
WordPress has more than 7,500 official free templates in its library. It also has 11,900 premium themes in ThemeForest.
Drupal, on the other hand, has 2,800 plus official Drupal themes on their website, and more than 500 themes in ThemeForest.
Joomla does not have an official template directory. You would have to go to ThemeForest that provides around 1000 templates to get your proper selection.
3. Function
Plugins and extensions extend the function and capacity of these CMS platforms.
WordPress has more than 56,900 official free plugins, and even thousands more paid plugins on the Internet.
Drupal has more than 45,000 official modules on its website, while Joomla has 7,500 plus official extensions on its website. These extensions give your website new tools, more excellent usability, and added customised options to improve your business even more.
4. SEO, Security, and Support
In its core, Drupal is the most secure and reliable platform. Security is its primary selling point. Most government agencies, schools, and enterprises still use Drupal provides better security than other CMS platforms despite lagging behind WordPress in design and customisation options.
Drupal sends scheduled updates regularly, including bug fixes and security updates per month. It sends significant updates at least twice a year.
WordPress and Joomla are also secure CMS platforms, but there is a high risk if you download the wrong plugins or you do not deal with security issues well.
WordPress sends minor updates every two months and major updates around twice a year.
Joomla also sends minor updates, but once every month and significant updates are sent once in a year.
Since most websites are on WordPress, it is also a prime target for hackers.
But Joomla-based sites get hacked as well, although in less frequency. With Drupal's level of security, the attacks are even scarcer.
In terms of SEO, WordPress is still the top CMS platform. Its framework is easy to index by SEO algorithms, along with categories and tags, the reason why it is the best CMS, SEO-wise.
Most SEO plugins also target to build for WordPress. But if you are on Joomla or Drupal, they also have not many modules and extensions available that work well for your SEO and digital marketing needs.
Conclusion: WordPress Still Leads the CMS League
There is no doubt that WordPress is very popular. Around 35% of all websites are built on this platform. And since plugin developers usually create for WordPress, websites who run on WordPress have more tools to grow their websites, like productivity tools, SEO tools for getting leads, website security, and the like. It is an enticing platform to use when planning to make a website.
There is no doubt that it is the most in-demand CMS or Content Management System, but WordPress is not a perfect CMS platform. When you scan the different forums that discuss website-related topics, you then discover the different faults of this particular CMS platform. As mentioned before, it is an enticing target for malicious intent because of its popularity and higher possibility of intrusion or breach. Even though there are things that make people not choose WordPress, the benefits seem to outweigh whatever disadvantage it may have.
With the right combination of plugins and themes, website developers and content creators can do so much with the platform. With the same careful strategy, they can also address the security issue. Their imagination and resourcefulness is the only limit (I could think of) to creating creative and compelling websites of all kinds. They may also expand the functionalities and push the boundaries of our present technology to its limit if they wanted to give the best experience to their customers.
Lastly, it is both an excellent tool and platform for newbies who are still learning the ropes of website design and also for professionals who demand more from a CMS platform. It is an exciting CMS platform to explore and pour your extra time on, especially when you desire to learn a new skill in these modern times.