The COVID-19 pandemic has changed how people interact with businesses on a massive scale. Many people have shifted buying activity from offline to online, giving digital commerce a boost. Internet usage is up by 70%, with more people consuming digital content across various platforms. However, search traffic to businesses across many industries are down.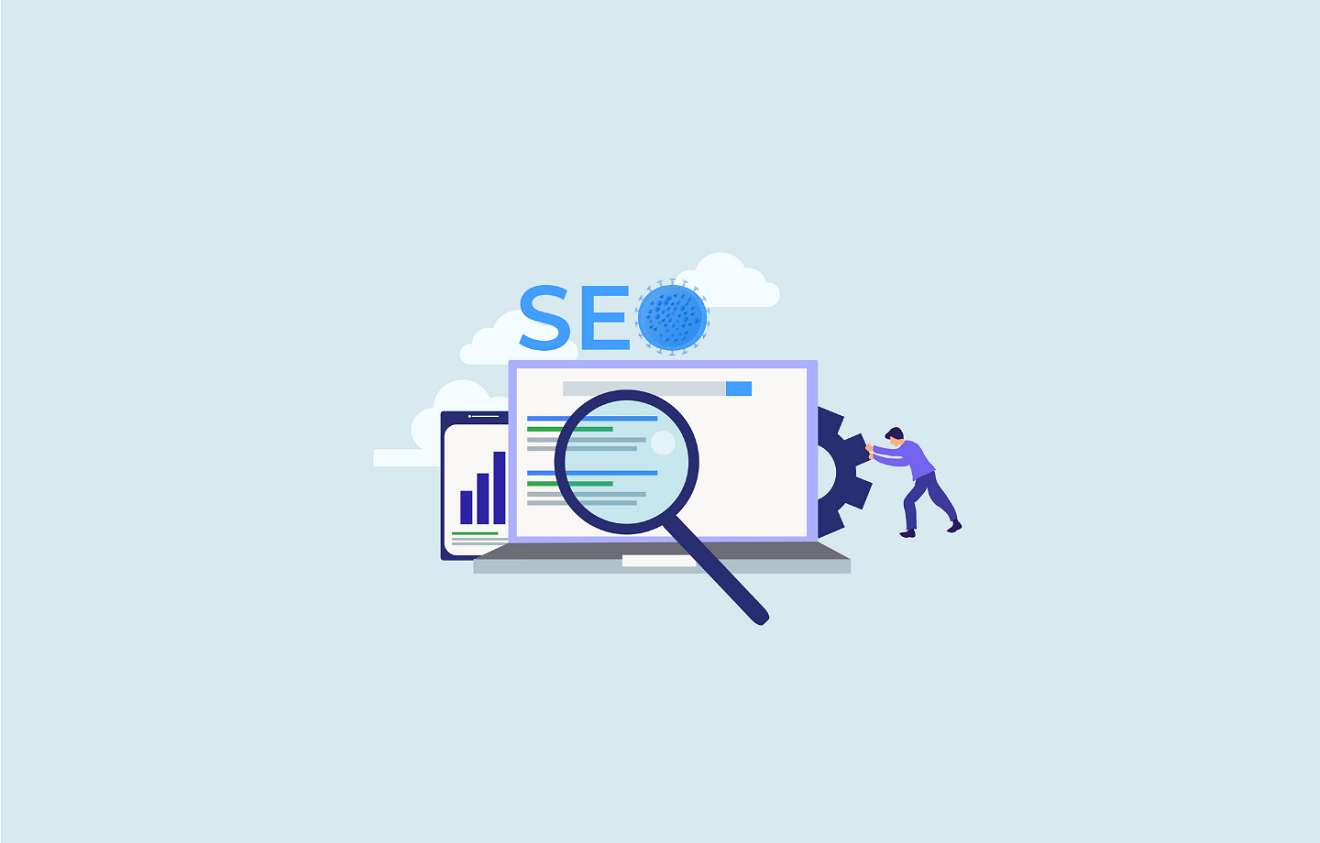 That doesn't mean that businesses shouldn't bother with SEO. On the contrary, improving SEO efforts can help companies to reach more customers and create conversions. SEO has always been the foundation of a successful digital marketing strategy, and it is even more so now. Read on to learn more about the impact of the pandemic on search traffic, why you should focus on SEO, and which strategies you can implement.
The Impact of COVID-19 on Search Traffic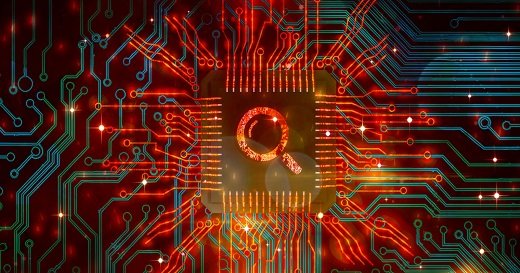 Internet usage has skyrocketed with many people staying at home. According to a Pew Research report, 53% or half of U.S. adults say that the internet has been essential to them during the pandemic. However, keep in mind that internet usage does not solely refer to search. It includes other online activities such as gaming, virtual meetings, banking, and mobile app use.
Online search has increased, but not across all industries. Search volume has grown exponentially for news websites that provide updates on COVID-19, and the same can be said for other currently relevant industries such as healthcare websites. In these challenging times, people have questions, and they turn to the internet to answer them. Also, with so many people staying at home, there's an uptick in search for at-home pursuits like cooking, DIY, plant care, and crafts. At the same time, search volume has declined for businesses deemed "non-essential." This is true for both paid and organic results.
For essential businesses, ramping up SEO efforts can help them stand out from the crowd of competitors. The benefits of SEO for non-essential or temporarily closed businesses may not be as readily apparent. However, this doesn't mean that you should slow down or minimize your SEO marketing efforts. Read on to find out why.
Why You Need SEO During COVID-19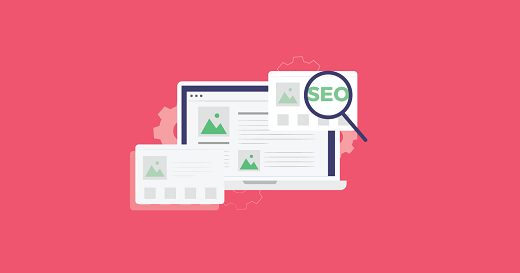 According to a survey of hundreds of marketers and CMOs, approximately 65% anticipate a decrease in their marketing budgets. Additionally, 86% of those surveyed believe that their marketing goals will be more challenging to reach. Despite this, more than half of those surveyed are prioritizing SEO.
Savvy businesses and marketers understand how essential it is to re-evaluate and revamp their approach to include more focus on SEO. SEO remains essential to all companies, regardless of size and industry. Here are some reasons why:
It creates long-term gains: To benefit from SEO, it must be done over a long period of time. Consistent SEO helps your website gain the trust of search engines and build authority.
SEO boosts qualified traffic: Apart from increasing website visits, SEO can help you identify and target qualified leads.
It builds trust among your customers: When looking up businesses near them, they are more likely to choose the one they know. The content you produce regularly familiarizes your audience with your brand and helps build trust.
The following are some strategies your business can try to reap the benefits of SEO during and after the pandemic.
General SEO Strategies for SMBs During Covid-19

#1. Practice Consistency
The end of the pandemic might not yet be in sight, but there is no doubt that it won't be at the top of the search forever. While still a critical issue, COVID-19 may be trending now but will eventually fade from the front of consumers' minds.
Meanwhile, your customers will always have questions about your business, products, and services. SEO is a long-term practice that will allow you to continuously provide them with the answers they seek during and after this challenging period. A solid marketing strategy with SEO as the foundation improves brand visibility, so your customers will remember you long after the pandemic is over.
#2. Publish Long-Form, Evergreen Content
You might be tempted to focus on trending topics, such as the pandemic, in ways that relate to your organization. However, traffic to this type of content will diminish over time. While articles and posts on trending topics can be useful while the situation is ongoing, quality evergreen content, especially long-form, within your niche will provide your website with traffic regardless of what else is going on in the world.
Consumer behaviors have changed due to the pandemic. People have more time on their hands and are generally more likely to immerse themselves in a long, well-written piece than scroll through it. Now is the ideal time to publish long-form content and reap the benefits, which include:
Boosting your search engine ranking
Establishing your business as an authority
Providing information to website visitors about your brand, product, and service
Improving customer engagement
#3. Focus on Local SEO
During pre-pandemic times, local SEO helps small-to-medium-sized businesses by leveling the playing field. It allows them to differentiate themselves from the competition and compete against better-known brands in an online search.
Local SEO is particularly useful now—many people are looking to support small- to medium-sized businesses. Buying from local companies is on-trend and still growing in popularity for a wide range of reasons, from wanting to help community stores to wanting to purchase from nearby shops for faster delivery of products and services.
If your organization is small to medium-sized, refining your strategy to boost local SEO can help your organization connect with more potential customers. Optimizing your organization to get found via local search can direct potential customers to your website and even improve conversion rate.
Google My Business (GMB) is arguably one of the most important parts of a business's local SEO strategy. Optimizing your GMB profile and making sure it's up-to-date can improve your local rankings and boost your Search and Maps presence. Also, it increases your chances of being included in the Local Pack—a set of GMB listings that appears on the first page of organic results for local queries.
To make the most out of GMB, businesses should:
Update their business hours: Google is currently putting labels on businesses whose hours are not verified. The labels may state that a business is temporarily closed or instruct consumers to contact the business directly to check if they're open. A person presented with multiple listings is more likely to engage with the one they know for certain is open, as opposed to the one they have to call for information on business hours.
Add attributes: GMB attributes allow business owners to let their customers know what their business offers in terms of specific services and features. For instance, a hotel can choose attributes such as Beach Access, Free Breakfast, and Good for Kids. A restaurant can check off attributes like Wheelchair Accessible, Order Ahead, and Outdoor Seating.
To capture consumers' attention, check off attributes for services that are particularly helpful during the COVID-19 situation. Restaurants can add attributes for Curbside Pickup, contractors can offer Online Estimates, and schools can advertise Online Classes. If these attributes are not an option for your business' category, you can highlight your service in the About the Business section of your profile.
#4. Strike the Perfect Balance Between Short- and Long-Term Goals
Refining your SEO strategy to accomplish both short-term and long-term goals can put your company in a favorable position during and after the pandemic. Short-term tactics such as focusing on popular queries and publishing content on trending topics as it relates to your business are great for capturing traffic in the now.
Meanwhile, you should continue your long-term SEO strategy to set your organization up for success post-coronavirus. Remember that your SEO strategy may need to be adjusted and refined depending on factors such as changes in customer behavior and current trends.
Content SEO Strategies for SMBs during Covid19

#5. Target Trending Themes
Broad search terms will have you competing against bigger, better-known brands for search visibility. Consider targeting trending themes instead. By focusing on what's at the forefront of most consumers' minds, you can better target your customers' topics of interest.
For instance, since many people are staying at home right now, you could incorporate keywords such as "virtual," "indoors," and "online." A garden center could incorporate keywords such as "indoor gardening kit" and "buy plants online" into website content to pull in more site visitors and gain better search rankings.
#6. Include Keywords Related to the Coronavirus
As previously mentioned, a common, and effective, short-term SEO strategy is to include trending terms in your content. COVID-19 or Coronavirus is a trending concern worldwide with a high search volume. Publishing related content relevant to your business can help generate more traffic to your site and improve your rankings.
When adapting your SEO content strategy to target covid-19 or coronavirus-related keywords, veer away from broad search terms as these will have you going up against high-authority websites. Instead, utilize long-term keywords within your niche. Longer, more specific keyword phrases that reference the pandemic and are relevant to your business have more chances of capturing an audience.
For example, a restaurant targeting a keyword phrase like "coronavirus symptoms" will likely be met with failure as the phrase is unrelated to their business. It will have them rank against established medical, nonprofit, and news websites. This kind of strategy can also damage the restaurant's brand and, in many other ways, do more harm than good.
On the other hand, a keyword phrase like "food delivery during pandemic" or "contactless food delivery" is relevant to their audience and the current situation. At the same time, it does not have as many competitors for search rankings.
#7. Jazz Up Old but Newly Relevant Content
Quality content offers a host of benefits. These include connecting with your audience, building trust, and turning leads into conversions. However, producing great content consistently can be costly and time-consuming. An alternative is to repurpose content that you already have.
You don't have to create new material with this strategy. Apart from being cost-efficient and time-saving, it frees up time to focus on other aspects of your marketing strategy.
You can also tweak your existing content to make it more appropriate for the platform you plan to republish it on. For instance, a blog post on your website can be repurposed into an infographic for your social media pages. If you have an old video that's currently attracting views, you can transcribe the audio and turn it into a blog post for your website. The possibilities for re-purposing old content for new views are endless.
#8. Update Your SEO Strategy to Target New Terms
Now is the perfect time to add new keywords to your list of terms to target. New queries that relate to the coronavirus or COVID-19 are popping up, such as "social distancing party ideas" and "face mask sewing patterns." It would be worthwhile to observe how consumer behavior has changed because of the pandemic and consider the new, specific needs, interests, and motivations of your target audience. By doing so, you might be able to identify new search terms to target and rank for.
#9. Keep Making Evergreen Content
Businesses need to strike a balance between topical and evergreen content to generate traffic during and after these challenging times.
To achieve this balance, don't forget to continue publishing evergreen content. Content that is always relevant and useful will build consistent organic traffic to your website year after year.
#10. Update Already-Performing Content
First, identify your currently best-performing content in terms of views, shares, and comments using a tool such as Google Analytics. Then, update and edit as needed to attract audiences better, focusing on making it more insightful, engaging, and useful. Some ways you can optimize your top-performing content are by:
Adding new information
Incorporating keywords in headings
Creating new, more compelling title tags and meta descriptions
Updating internal links
Posting new offers
Writing new CTAs
Uploading new images
Final SEO Strategy: Optimize for Conversion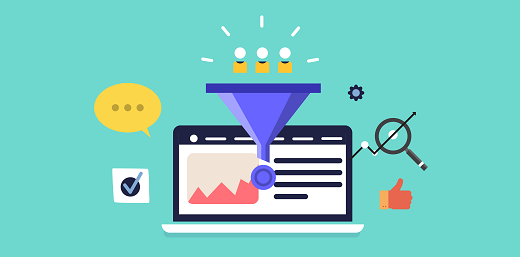 You might not be getting as much traffic as you used to before COVID-19 pandemic times. However, what traffic you do get may be composed of people who are already highly interested in the product or service you're offering. If increasing traffic to your site is challenging due to the pandemic situation, make the most of the visits you get by optimizing your site for conversion.
While closely related, Conversion Rate Optimization (CRO) is different from SEO and fulfills a different function. While SEO focuses on increasing traffic, Conversion Rate Optimization CRO is the process of enhancing a website to transform qualified leads into conversions. Some ways you can incorporate CRO into your overall digital marketing strategy are: changing the placement or language of your calls-to-action, incorporating a sign-up form for your newsletter or e-book download, and offering free or low-cost services.
Failing to keep up with your SEO strategy during the pandemic means you miss out on the benefits of additional traffic caused by the worldwide shift to online. Meanwhile, a comprehensive digital marketing plan with SEO as its focus helps you reach more customers, boosts conversions, and sets your organization up for long-term success.
Do you plan to continue your business' SEO efforts during the COVID-19 pandemic? Let us know in the comments below.