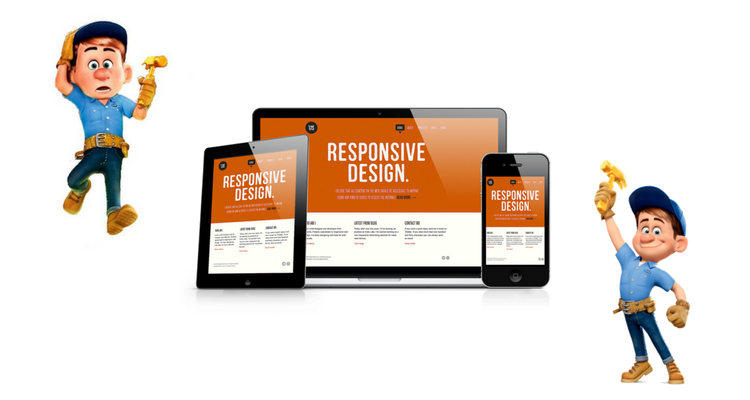 Common Problems and Fixes with Responsive Web Design
Responsive designs today come out with great importance and users prefer to add such designs enhancing business opportunities online. Designers today are well equipped creating exclusive responsive designs that bring in a new charm to websites. However, responsive designs have own downsides and it's important to know the issues along with solutions ensuring that you can handle the options in the right way.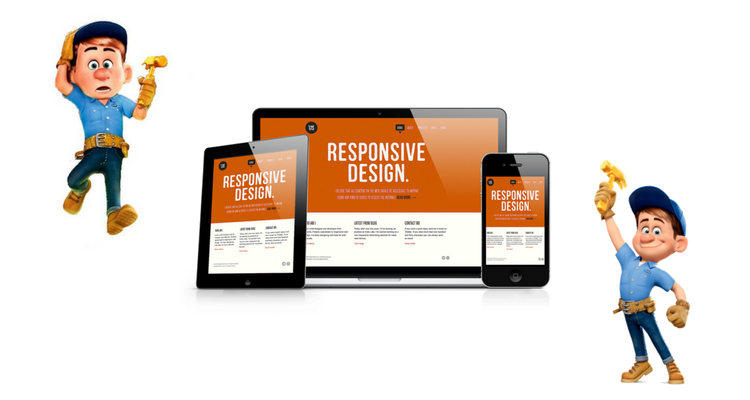 It helps you to explore technology in a new way accompanied with all smarter facets making the process easier. Now, if you face any problems with your website design you need to consult with the professional who created the theme.
Common Problems and Fixes with Responsive Web Design
Here are mentioned some usual problems that you may face, knowing the solutions that help you to get a unique design functioning perfectly:
1. Navigation
Navigation is a common issue and sometimes users face difficulties to navigate to pages easily. The older websites had both horizontal and vertical navigation, which brings an issue for modern concept and users are unable to understand the present situation with vertical navigation.
How to Fix this problem?
Designers must make users aware of the modern thought of vertical navigation, ensuring that they can use the features properly. And a designer has to find which design would be a perfect fit according to client's need.
2. Data Tables on smallest screen
Data sometimes is being displayed on small screen, which gives users a frustrating experience. The flight or train timetables when displayed on a short screen becomes a big problem since users can't view all details.
 How to Fix this problem?
This problem can be avoided using a smaller table, ignoring the grid format. The smaller tables would come up with a link to the full table that would enable users to get access to all necessary information. Rainbow tables are another good option where you would find colors instead of columns and there is an option to flip on the tables making it a perfect fit on the screen.
3. Removing & Hiding Content
Manifold websites today contain complex UI components with advanced search options, multiple tables, and forms with numerous steps, etc. that make the site come out with loads of information.
Now, users don't have access to all those data and sometimes they feel unhappy since they expect to get access to everything on the website. And when users are opening the website on mobiles or other devices they even can't open the full version that's really a bad thing.
How to Fix this problem?
In this regards, a designer first need to analyze the site's theme, removing unwanted elements creating a tidy one. It's important to give priority to only necessary data where users can have access that would make them feel happier.
4. Create good Experiences which Load Fast
It's important to maintain a balance between a rich user experience and internet options producing a higher speed. Since the responsive websites attract more traffic they become busy due to a high weight taking more time to get downloaded. This gives users a negative experience and thus you need to fix this issue, ensuring that users prefer to visit your website all the time knowing that they are at the right place.
How to Fix this problem?
You may solve this issue easily by uploading the content first, then extensions and finally the leftovers. Designers must keep only those things that are necessary to convey the accurate message to users. Nowadays, automated tools are being used along with scaling and caching images that help in making future changes. In this way, your website would perform faster, revealing the ultimate utilities of a responsive design.
5. Longer Developing, Designing, and Testing process time
It takes a long time to design a responsive webpage. Designers have to create and then carry out a testing process before finalizing the design. A comparison states that it takes double the time of designing a normal site.
How to Fix this problem?
Designers can include a step-by-step design for the responsive websites that would take lesser time and thus it saves the effort. It also becomes a cost-effective procedure and users can get a better experience getting a perfect responsive design.
6. Appearance of Background Icons & Images
Sometimes the images and backgrounds on a responsive webpage becomes blur that's not expected.
How to fix it?
In this respect, designers can include lazy loading images that help in optimizing browser rendering and it also decreases the number of HTTP round trips. It defers the downloading of images giving users a better view with clear images. Thus, the website functions in the right way on any device revealing the ultimate importance of having a responsive web design. Also, the icons would be visible enough ensuring that users can click on the right option getting access to all necessary details.
7. Problematic Visual Stage
 Responsive sketching and prototyping requires continuous focus on design elements that help in arranging the elements properly.
Tips to fix it
So, you can get familiar with two different approaches. The first can be like designing the home page followed by the designs of other pages. Next, you can adjust the designs according to the mobile screen size and the other dimensions. Using HTML and CSS creates a modern look ensuring that the features are reassembled according to users' needs.
So, you can understand how the issues are being resolved coming out with a better user experience that enables you to handle the system in your way. You can now use a responsive design easily exploring all feasible benefits that help your business to grow with a higher performance.
Finally, you can opt for a clean responsive web page knowing that the designer has ample know-how on latest technologies that's necessary creating a customized design as you want. Hire a PSD to WordPress developer in case you find any difficulty in fixing the issue.