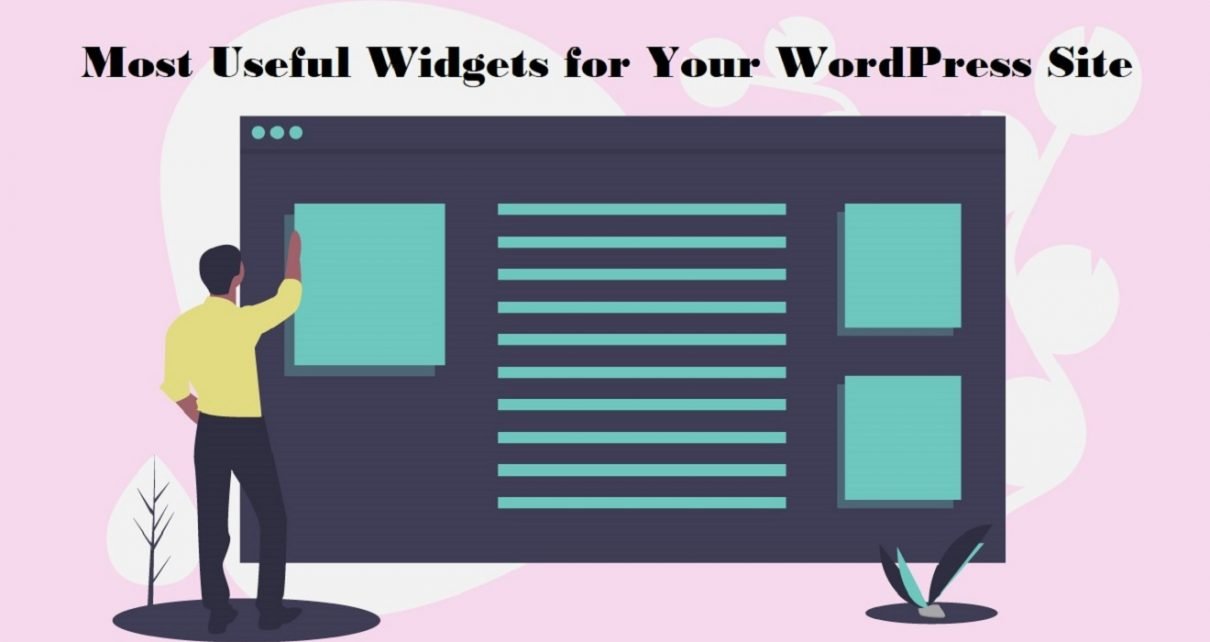 10 Most Useful Widgets for Your WordPress Site
WordPress is one of the most known content management systems (CMS) used by millions of website owners. It has features to make your website look good, grow, and rank better on Google's search engine. One of these features is widgets for your WordPress site.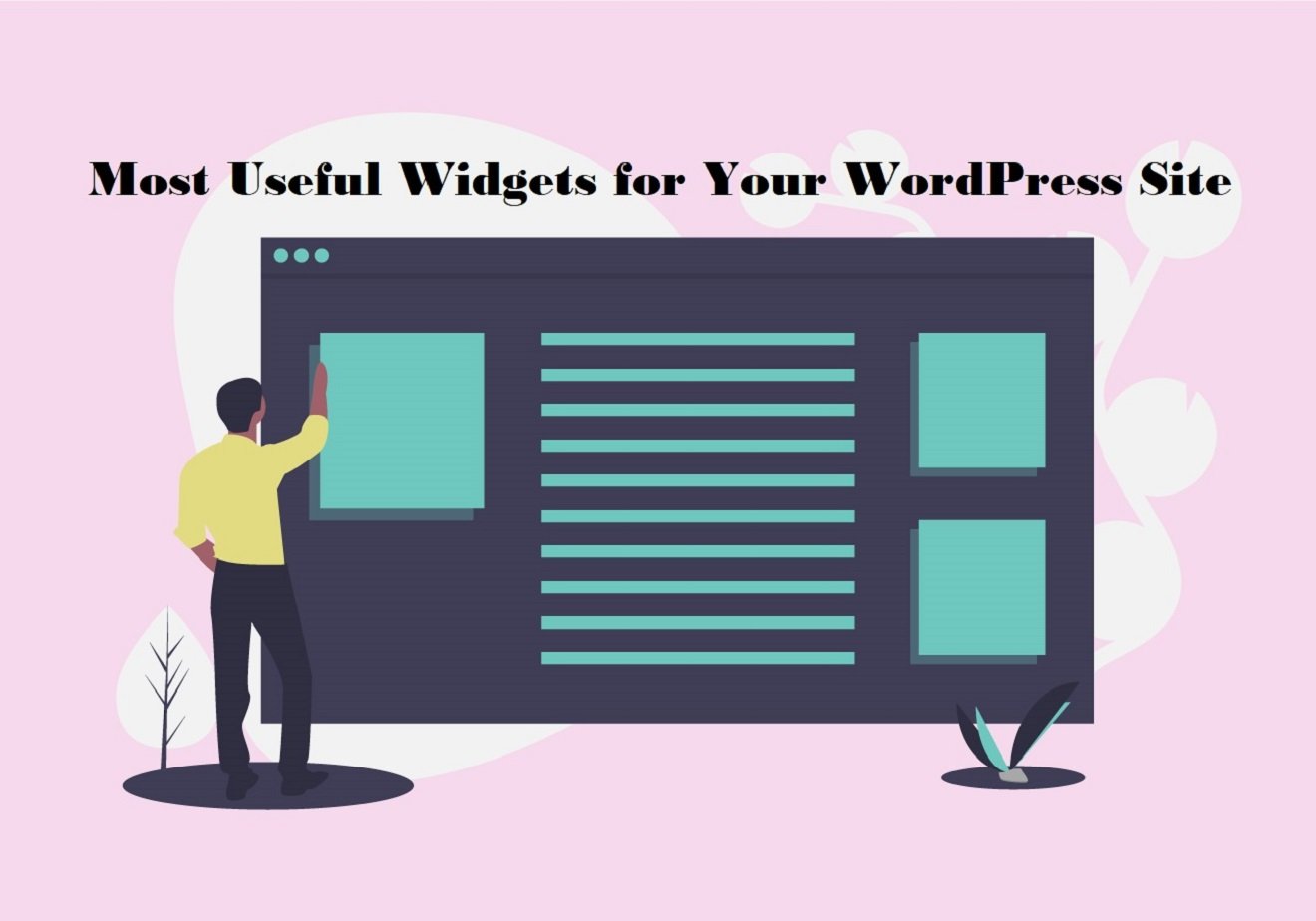 WordPress comes with so many ready to use built-in widgets that you can use right away. Also, some of the WordPress plugins and themes add their own WordPress widgets as well.
What Is A Widget?
A widget is an independent software application that has specific site performance and features. They are often seen on sidebars or footers of web pages.
These tools are useful, take a little space, and offer help depending on its function.
Why Get A Widget For Your Site?
There are thousands of widgets you can embed on your website, and usually, these widgets are crucial for improving your website.
Adds convenience to your visitors
Diverts traffic to your site
Provides information you need
Makes your website look good
Secures your website
Integrates other apps or social media platforms
There plenty of reasons to install a widget on your website, and it mostly depends on what you want to achieve for your website. You can choose among thousands of available widgets (free and paid) to embed in your site.
Best Widgets For WordPress Website
In this article, we are going to share some of the most useful WordPress widgets for your site. These widgets will help you effectively use your website to improve user experience and grow your business. Now, without wasting time, lets dig in:
1. WPForms
Creating forms or survey for your website to gather leads requires effort when you are to start from scratch. However, with the help of widgets you can make the process simple.
WPForms is a widget that helps users create a contact, payment, survey, and newsletter forms.
Overview Features:
No coding required
Drag and drop builder
Ready-made templates
Responsive to any device
Instant notification when someone signs the form
Streamline the workflow by placing all leads in one place
Allows the collection of payments
Connect subscription forms to email marketing service
Price: Basic plan begins at $79 a year.
2. Google Maps Widget Pro
Including a map on your website, particularly if you have a business page, can help your customers to locate your shop. Furthermore, it doesn't take up much space on your website.
The widget uses the Google Maps Static Maps API, making sure it loads as fast as it can.
Features:
Customizable (height, width, color, and map type)
Add text above or below the map
Allow Google map language
Different map schemes or styles
Create unlimited maps
Mobile responsive
Price: Basic package starts at $18.99 per year with one-year support and upgrade, and works on one website only.
3. OptinMonster
OptinMonster is known to be WordPress's best popup and marketing plugin.
If you run a small business or an e-commerce website, this widget is of big help. It gets more email subscribers than ever, increases sales, and grows your business.
Start collecting leads and increase your conversion rate with this lightweight widget.
Features:
Various opt-in form with prebuilt templates
Grow email list with popups
Mobile responsive
Learn more about the traffic or gather information about leads
A/B testing for popups
OptinMonster is more than a plugin or widget. It has a complete software that's used by marketing experts to get leads, convert leads, and re-target potential customers.
4. Testimonial Widget
Another effective way to satisfy your customers and you can get more projects is when you have great reviews. Furthermore, you'll be able to get more paying customers when they see good testimonials on your site.
You can display your testimonials using a widget like Testimonials widget.
Features:
Different transitions such as carousel, fade, and slide
Able to filter content
Video slideshow
Single-view reading
Built-in update notification
Auto deletion of related testimonials
Displays text, image, and videos
Displays portfolios
5. Sucuri Inc.
It's also important to add protection to your website. There are various antivirus software or application you can purchase, but to enhance or secure your site well, adding a security widget is a good idea.
You can choose among hundreds of security widgets, but we will provide you with the best.
Sucuri is a globally known named security widget that offers free installation on your website. It specializes in WordPress security. Therefore, if your website runs on WordPress, you must give Sucuri a try.
Features:
Audits security activity
Monitors file integrity
Malware scanning
Monitors blacklist
Real-time notifications
Website firewall on the premium plan
6. Advanced AJAX Product Filter
Make it easy for your visitors by giving them the option to filter products such as by their price, rating, or category. The advanced AJAX product filter has the ability to help your online shop become convenient for your potential customers.
Features:
Customizable sliders and buttons
Various filters to choose from
Collapsible widget
Compatible with other themes and plugins
Filters include price, product category, attribute, and more
Support for custom and premium themes
SEO-friendly
Drag and drop filter building
AJAX product filter is a free widget with limited function. If you want to get more from it, availing of the paid plugin is better.
7. Google Language Translator
The Google Language Translator has now become part of the GTranslate Family that powers more than 500,000 multilingual websites.
It has been one of the oldest widgets used on WordPress websites.
Features:
Auto Google translation
Hide pop-ups
Integration of Google Analytics
Translate the following: site on fly, posts, pages, categories, tags, menus, widgets, and themes
Translate WooCommerce shop
For paid version, you get search engine indexing, increase traffic and AdSense revenue, Yoast SEO compatibility, and more.
8. Astra Widgets
Astra is a widget that allows users to easily add their business location, social media profiles, and icon list. It's the fastest way to add more widgets to your website.
You can add these widgets on the sidebar, header, and footer of your website.
Features:
Performs faster with the best coding standards and speed
Customizable in a few clicks
Works with all major Page Builders
Offers pixel-perfect designs
Customize e-Commerce website with in-depth integrations
Ready-made starter templates
9. Feature a Page Widget
If you often post articles on your website, using a widget like Feature a Page, can increase the views or traffic to it. You can show a page or article you have on your website's sidebar or footer.
You can showcase some of your pages or work to increase its traffic. It could either appear as an image, with excerpt, or page title.
Features:
Customizable image sizes
Customizable templates
Allows featured image and excerpt for pages and posts 
10. Social Slider Widget
If Instagram is part of your social marketing technique or strategy, incorporating it into your website is crucial. Using Social Slider Widget will display images from your Instagram account.
Features:
Easy to set up
Display images in a slider or thumbnail format
No need for authorization from Instagram account
Mobile device responsive
Flexible layout settings
Sort image based on date, popularity, or randomly
Present images in a thumbnail, medium, or full-sized images
Social Slider Widget also has a pro version with features such as multiple accounts, display comments and likes, shows captions in images and videos, and allows carousel posts.
Conclusion
Widgets are simple and lightweight software designed to manage or enhance some aspects of your website. It adds elements that can make it look better, increase engagement, bring more leads to convert, and to allow visitors or buyers to enjoy your site.
With the useful widgets mentioned above, and a thousand more in the market, you can start customizing your website. You can try the free or paid version; it depends on what will improve the overall appearance and performance of your website.