There are several photo editing programs available for Mac systems in the market today that people literally get confused with what they have to choose. Usually, advanced users don't find it much difficult to choose a good program because they kind of would have gained good knowledge from their earlier experiences. It is the beginners who face a tough time in making a choice since they are absolutely clueless about what they have to look out for. Here are 4 cool options to choose from, when it comes to choosing a good editor and picture viewer for Mac for beginners.
Adobe Photoshop Elements
This is one of the best choices for amateur photographers and digital imaging enthusiasts. As implied by its name, this program is developed around the core elements of Photoshop, but it does not include few of the more professional and advanced level features. It has a fully featured image editor, themes and artwork, photo organizer, and options for sharing, making it a suitable all-in-one solution for photography hobbyists. In simple words, Photoshop Elements has most of the powerful features of Photoshop without being confusing to the users.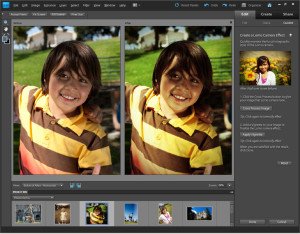 ArcSoft PhotoStudio 6
ArcSoft's PhotoStudio6 offers users all advanced functions of image editing, such as retouching, and allows you to add special effects. It includes not just the basic redo/undo, and editable text options, but even the advanced functions like batch processing, and more.
PhotoStudio6 also offers a picture organizer and grants access to the photo sharing website, PhotoIsland.com.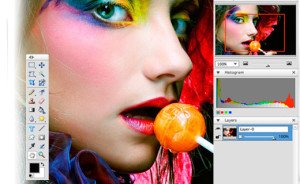 ArcSoft's Photo+ is also a good option as an efficient image viewer Mac. It supports over fifty formats, which also include RAW files for various cameras. The slideshow viewer of Photo+ includes many slideshow templates to choose from. Simple photo editing tools like zoom, rotate, and crop help beginners to do the basic editing work, while its progressive functions allow the advanced users to perform the complex tasks.
PhotoLine 32
This amazing photo tool is available for both Windows and Mac operating systems. It is a good choice for beginners, offering features and tools for vector-based and pixel based editing, batch processing, versatile text editing, transparency, and layers. Users can try using the trial version first and then opt to purchase it if satisfied with the performance. There are few more remarkable features in this program, like pressure-sensitive tablets, CMYK color, and 3rd party plug-ins. It is very much versatile for experienced users also.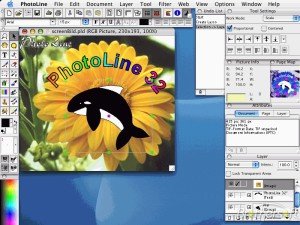 Photo Complete
This is another decent tool for Mac photo editing for beginners. There aren't any complex menus or tools, rather it uses Actions that help you do several photo editing functions. The functions that are performed are stacked by the side of the window so that you can modify them any time.
The innovative approach of this program is certainly cool, but it lags behind the competitors in terms of features. Further, if there was an onscreen guide available, it would have been easier for the users. Apart from these two downsides, Photo Complete is a good choice for beginners, especially for users with fairly simple pictures editing needs.
If you are a beginner, consider any of these options to make your photo editing experience on Mac a pleasant one.
Author Bio – Jacinta Roy has contributed this guest post, based on her experience as a beginner in photo editing. She loves to cook in her spare time, and play keyboard for same she recommends picture viewer for Mac.