Technology is continuing to advance at an ever increasing rate. As it does, many big-name software companies and search engines are continually refining their products to give the user a more personalized experience. While this has many benefits, and makes the experience far more enjoyable and efficient, it does come at a high personal cost, in the form of privacy encroachment. In order to personalize their software to the user, more personal information from the user must be obtained. For example, to provide surfers with popular search results and advertisements in their area, many search engines now automatically log the user's location, and all searches performed. This gives the search engine the basis it needs to process user preferences based off logged searches.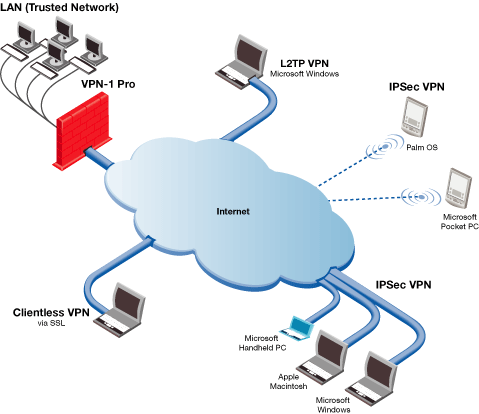 For users who are especially concerned about what information is being gathered by search engines, and what is being done with that information, there is a solution that will maintain a high degree of internet privacy. This comes in the form of a Virtual Private Network, or VPN.
A VPN is, as it sounds, as Virtual Private Network that acts as an intermediary between the user's computer, and the Internet Service Provider, or ISP. Without a VPN, all data sent from the computer to the ISP is unencrypted and can be read by all who have access to the data, such as the ISP, and the search engine used to navigate the internet. When a VPN is installed, it acts as a private tunnel, where all data is funneled through and encrypted by the network. The end result is that search engines and ISPs can measure how much data is being used, but not what the data might specifically contain, thereby protecting the user's privacy.
Many internet users who have installed a VPN, will often route all information through the network, ensuring a totally private online experience. There are some specific examples of situations where a user will only activate the VPN for certain tasks. Unless a premium VPN is purchased, data transfer is often slower than normal, which is why those who purchase cheaper VPNs only use them for specific tasks. This can include online banking transactions in which the user wishes to add an extra layer of personal security, or to transfer other sensitive data, including email, files containing passwords, or personal and financial information. The VPN should primarily be used to protect important information sent over the internet from those who would use it for illegal purposes, such as credit card or identity fraud.
VPNs are an excellent way to ensure that the user's sensitive information is being kept safe via private encryption during an online transaction. In a world where companies are gathering more and more information for advertisement purposes, and hackers are still as active as ever, it helps to have an extra layer of security and peace of mind to ensure that all data that should be kept safe, is being kept safe. For that reason it's worth the small amount of time and money required to purchase and install a virtual private network for home and business usage.
Author Bio: Nicole Rodgers has been blogging for more than three years in the technology, business, and finance industries. Running her business online, she was always worried about Internet security. She installed a free VPN software from Hotspotshield to make sure her data is encrypted and secure.