Facebook has become the leading referral platform for internet traffic. With over 40 percent of web traffic now coming from Facebook, it has overtaken Google as the top traffic referral source.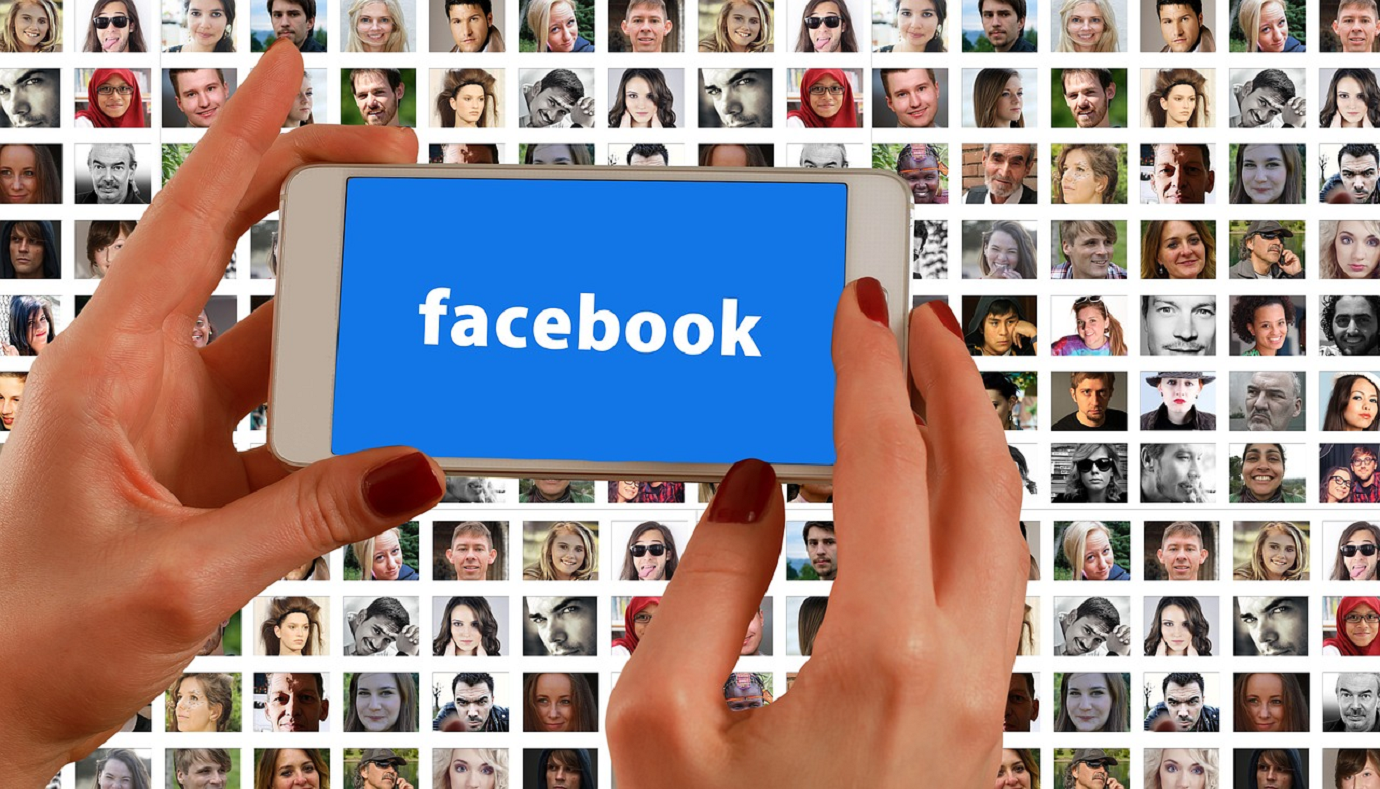 Businesses around the world devote more time to make the platform an effective channel for their organic content. This has made search traffic highly competitive in all niche markets. The platform is already home to more than 80 million business pages, and it is continuously on the rise.
Everyone wants a share of Facebook traffic, but with the rapidly increasing competition, it has become difficult than ever. Many businesses and social media professionals have noticed a sharp decline in organic reach on Facebook after the 2018 algorithm change.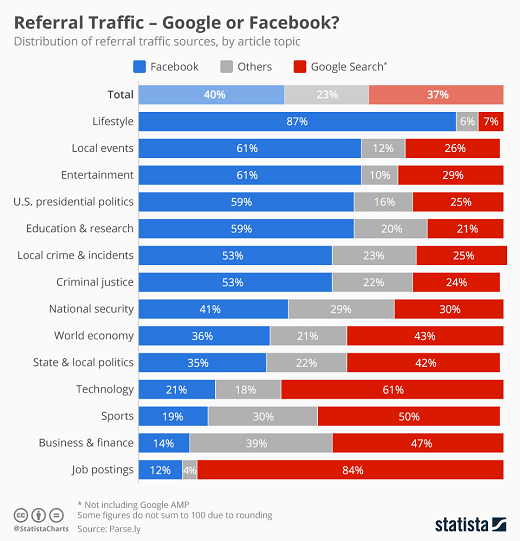 The growing competition also means that ads will get more expensive, making it tough for brands to get a better ROI off ads. The logical way to get around this issue is to increase organic reach. But how do you ensure that your Facebook page garners massive organic traffic?
In this post, we share five ways to boost organic reach, but before that, it is essential to know what organic reach is and what exactly drives it.
What is Facebook Organic Reach?
Organic reach refers to the total number of users who view your content without paying for it. It happens in the users' news feed when they see your updates. It has a profound impact on page engagements, reactions, comments, and feedback.
There are several ways to boost traffic, but organic reach is responsible for a significant portion of it. Lately, many people stated a drop in the organic reach for pages they were managing. Pages with low engagement rates or those with high negative feedback were the most affected.
Most social marketers blamed it on the algorithm tweak that focused more on paid reach and page engagement. Others accused Facebook of devising new strategies to steal their money. Here is what the algorithm update was about.
The Facebook algorithm update
The algorithm update made organic visibility in the news feeds more challenging for businesses and marketers. It was made clear by Mark Zuckerberg in a post where he stated;
"We built Facebook to help people stay connected and bring us closer together with the people that matter to us. That's why we've always put friends and family at the core of the experience. But recently we've gotten feedback from our community that public content — posts from businesses, brands and media — is crowding out the personal moments that lead us to connect more with each other…
…The first changes you'll see will be in News Feed, where you can expect to see more from your friends, family and groups. As we roll this out, you'll see less public content like posts from businesses, brands, and media."
With this update, Facebook now prioritizes content that sparks meaningful interactions between people. Pages that enticed less user engagement saw a considerable decrease in distribution. Others that generated conversation among friends were seen higher in the news feed. Pages that used 'engagement baits' to only attract users without generating interactions were also demoted.
Now that you have got an idea about the algorithm and how it values content, here are some ways that will help you increase your organic reach.
1. Create shareable content
Creating content that is widely shared is an integral part of a successful social media marketing strategy. It ensures that your content gets in front of the users and their friends, hence; generating more reactions, comments, and shares. Since the Facebook algorithm rewards user engagement, more shares and page engagement will boost your page organic reach.
2. Use visuals
Using attractive photos and visual content is an effective way to stand out in the crowded news feeds. According to Buzzsumo, visual posts on Facebook get 2.3 times more engagement than posts without images.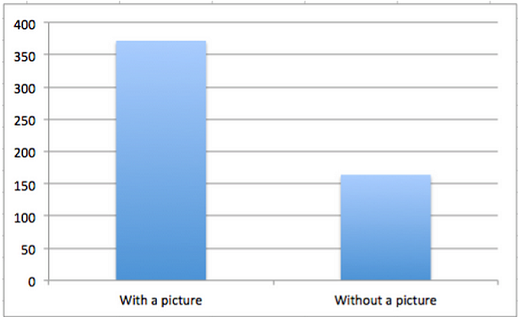 This does not mean just posting photos. Posting low-quality photos will do your brand more harm than good. You should instead use visual marketing that tells a story and communicate your brand message. Post quote images, branded tips, and product visuals that can be easily tweeted or shared on social media platforms. For instance, an online leather jacket store can pull clothing tips from their blog and put them on appealing images to attract users.
3. Run contests
Rewards like free gifts and coupons through contests is an effective way to boost your organic reach. Before running a contest, make sure you have a set goal and then select a contest based on the goal. For instance, if your goal is to drive engagement or grow your fan base, you can ask users to follow and share your content with friends to enter the contest.
4. Use Facebook analytics to generate insights
You may be posting regularly, but if you don't have any idea about how they are performing or how users are engaging with your posts, you are less likely to achieve anything valuable. Facebook provides a built-in feature that analyzes metrics related to audience and posts. It generates insightful reports based on the data and provides actionable information to improve your marketing strategy.
To dig into your Facebook insights, go to your page and click the 'Insights' button on the top bar. You will end up with sections explained below.
Overview: This section provides information about everything that has happened on your page. It includes data like Page Likes, Post Reach, and Engagement.
Posts: This section helps you analyze your performance of your posts based on engagement and average reach. Here, you can also find Top posts from other pages you like. By looking at their top content, you can track the way your competitors reach the audience.
Reach: Here, you will find analytics about post reach, reactions, comments, shares, and more. You will also find metric about the number of people who saw content on your page.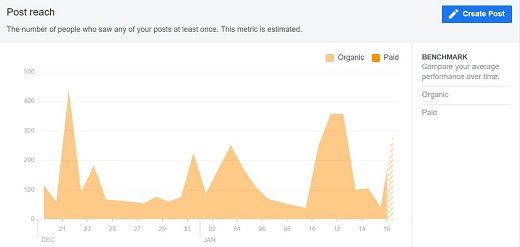 5. Schedule your posts
Since hundreds of posts are competing for visibility on Facebook, you will need to find the right time for your posts. The best time to post varies in every industry, but you can dive into the insights and find the time when most of your fans are online.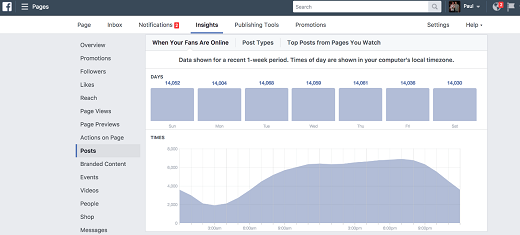 You can also test different times to find out what works for you. You might be offline at the time when the majority of your fans are online; however, you can use the post scheduling tools like Hootsuite to publish your posts at your preferred time.
Conclusion
The competition for visibility is tougher and costlier than ever. Even if you run ads, making efforts to get traffic organically is always valuable. Understanding the news feed algorithm and implementing these tips are surefire ways to maximize your Facebook organic reach.