The market of the iPhone applications is full of great, multifunctional programs that can significantly simplify our daily tasks, entertain us, help us get in shape and also spy on other iPhone owners! Yes, there are tracking applications allowing you to see what exactly your kids, friends or employees are doing on their iOS devices.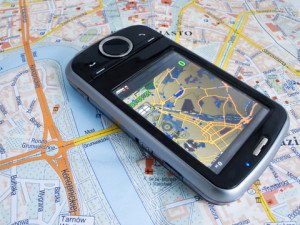 Frankly, I was a bit surprised at the functionality some of the most popular iPhone Spy Software or apps offer. In this article I've compiled the most used tracking apps you can find on the Internet these days.
1. iPhone Spy by NetSpy Mobile
This spyware offers a lot of functions you'd like to get when spying on someone:
Ability to read emails and SMS/MMS.
Ability to track the phone calls and also record them.
Ability to view various media stored on the target iPhone: pictures, videos, notes etc.
Ability to see the current location of the iPhone and many more.
It's important to note that in addition to monitoring, with this application you get remote access to the device and can even perform various dynamic actions, such as bookmarking or blocking websites, closing running applications, phone locking and even complete data erasing. The latter functions will come in handy in case of theft or loss of the iPhone. NetSpy Mobile company also offers similar applications for Android and Blackberry phones.
2. Dexrex Mobile
This is another spyware developed exclusively for the iPhones. It's great for those who just want a basic monitoring program. It does work seamlessly, but it can't offer anything jaw-dropping in terms of functionality. It monitors text messages and calls only (no remote access, GPS tracking and other bells and whistles). This software accesses the specified mobile phone and then provides you with a detailed report on the calls and SMS. It does an excellent job, but it definitely lacks advanced features.
3. Flexispy
Flexispy is an advanced software that can secretly capture various actions the owner of the target iPhone makes. Flexispy comes in three versions: Pro-X, Pro and Lite. The higher the price – the more tracking features you get. Flexispy covers a very wide range of actions, starting from reading SMS, tracking location, recording the calls, and finishing with full remote control and remote uninstall.
4. SpyBubble
SpyBubble spyware is also one of the top spy programs compatible with Android, iPhone/iPad, Blackberry, Windows Mobile and Symbian. Its scope of functions is rather wide: from live calls listening to exact geo-location mapping. With this app you will get your personal control panel allowing you to see all logged information anytime from anyplace.
5. StealthGenie
This easy-to-install application allows you to start spying on someone in a matter of minutes. It offers a standard set of functions, namely:
Ability to spy on the calls (intercept live calls, calls recording, viewing call history).
Ability to spy on the text messages (viewing sent, received messages, redirecting SMS).
Ability to see the current location of the target phone.
Ability to read the emails.
Actually, most of these apps are very similar in their functions. However, the program developed by Netspy Mobile seems to be the most advantageous. You may get more information about this iPhone app on their official website www.netspysoftware.com.
About Author: My name is Victor Moore. I'm a webmaster and blogger. I share helpful advice on website building, publishing and maintaining on my website http://easystepstocreateawebsite.com/. Let's make your website work for you!