Do you have a desire to convert your WordPress website into a fully functional membership website? For that, you need the best membership plugins!! The membership website plugin can permit you to build a premium content library that could be accessible to only authorized members.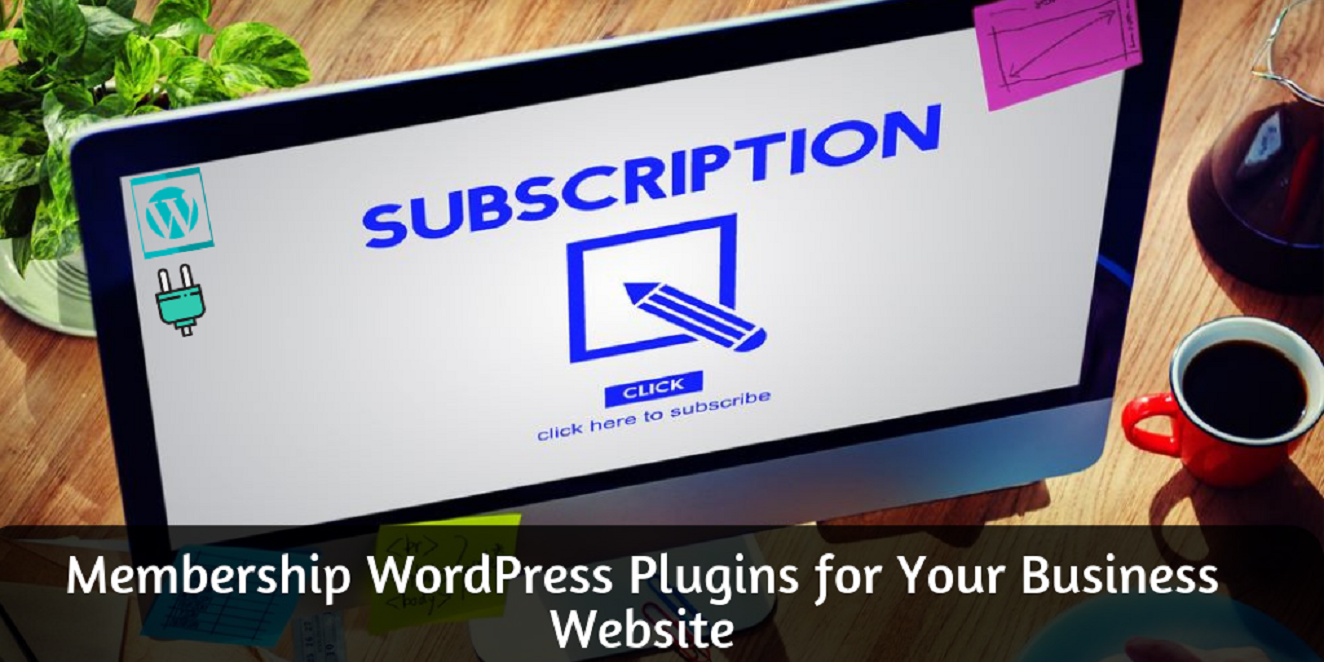 And choosing the right membership plugin is then a crucial task. Because later it is tough and impossible to repeal the decision. So, it is essential to choose wisely as a single plugin can do wonders for your WordPress website.
These plugins are integrated with the outstanding features, and that too; they are easy to set up. The membership plugins range from free to premium and play a notable role for those who have just begun their business.
Convert your simple WordPress website into a leading membership web portal with the membership plugins. With their usage, you can generate new leads, gather the payments, manage the customer information, and can execute other complex tasks. It does not necessitate to go with custom WordPress plugin development services as they are capable and robust enough to manage your needs.
Keep reading and find out the best membership plugins for your business website.
Leading WordPress Membership plugins
1. Restrict Content Pro
Known as a lightweight WordPress membership plugin, Restrict Content Pro develops a fully-featured membership website. It blends different features that you might need for the membership websites as add-ons. Restrict Content Pro offers several payment gateways, such as 2Checkout, PayPal, Stripe, Authorize.net, and Braintree.
Key features
Build limitless subscription package levels
Extensive membership numbers
View and manage the account details of customers from the customer dashboard
Grant upgrades and downgrades
Premium support and updates
Confine access to previous content, content dripping, group membership options, restrict available quantity for membership levels or products and many more
Pricing
Personal
$99/year
13 free add-ons
one plugin on one site
email support
Plus
$149/year
one plugin on five websites
Everything accessible
Professional
$249/year
access to 17 pro-add-ons
one plugin on infinite websites
Ultimate
$499 for everything
lifetime support and updates
2. MemberPress
It is a comprehensive WordPress plugin that has all the necessary features in its pocket to build an outstanding WordPress website. With this plugin, you can change your existing WordPress website to a fully-functional membership website seamlessly. The only effort that you must make is to install a membership plugin, fill in the payment gateway details, manage the products, and give your visitors the invitation to join your website.
Key features
Provide unlimited pricing pages
Build infinite access rules
Unlimited members management
Easily accessible payment gateways, like, Stripe and Checkout
Premium support
Sell limitless digital products
Pricing
Basic plan for $129 for one website with basic features
Plus plan for $249 for ten sites with advanced features
Pro plan for $369 for 30 websites for every feature incorporating Affiliate Royale as well
3. MemberMouse
It is flexible, powerful, premium, and easy to use membership plugin. You do not need to be an expert in coding skills to use the member mouse plugin. A quickly adaptable plugin can be configured in no time to fulfill all your business needs.
Key features
The website can be protected easily with MemberMouse built-in password feature
Customized delivery on membership level, referring affiliate and membership duration
The content widget can be used to display the content when available to the members
Let your decision tag to showcase the relevant products after a purchase
Supports seven payment gateways, such as ClickBank, Braintree, Lime Light CRM, Stripe, PayPal, Coinbase and Authorize.net.
Pricing
$19.95/ month for 1,000 members
$39.95/ month for 5,000 members
4. Paid Memberships Pro
You do not need to pay to start this plugin functionality. It is the best option for those who are looking for a budget-friendly plugin. Customize your reports, build profile fields, handle infinite levels, collect payments, and secure your content using Paid Memberships Pro.
Key features
Allows customizations with 60 add-ons
Use secured restrictions on website content such as events, products, and downloads.
Permits third party integration
Product discount and configure offers effortlessly
Consider recurring subscriptions
Easy customization of notification email messages
Replace or edit the default plugin pages for login
Pricing
Free plan
can download the plugin
access to documentation
14 free add-ons
Plus plan
$297/year
Unlimited support
64 plus add-ons
License key
Unlimited plan
$597/year
Access to Chat with developers
license key
5. S2Member
To gain from your existing website avoiding the traditional advertising, then, you should go with the S2Member plugin. It supports all the easily accessible payment options and lets you store the files locally or from Amazon integration assistance.
Key features
Free and can be downloaded easily
Attains content drip feature
Its free version supports PayPal payment gateway, and the premium gateway supports Authorize.net and stripe
Works with BuddyPress, MailChimp, and bbpress
Email-based support for premium users
Pricing
Base plugin is free
$89 for the premium version
$189 for unlimited websites
Concluding remarks
With a perfect choice of membership plugin, you can grow more conversions. But before choosing the plugin, it is vital to plan what exactly you want from your WordPress website. After finalizing what you want, it becomes easy to decide about which membership plugin to go with.
We hope this article will be beneficial for you to choose the right plugin. Let us know if there are any queries and suggestions in the comment section below. Happy reading.