The recycling startup has experienced massive growth during the past half-century. Americans now recycle or compost about one-third of all household hazardous waste. This has increased competition among recycling businesses.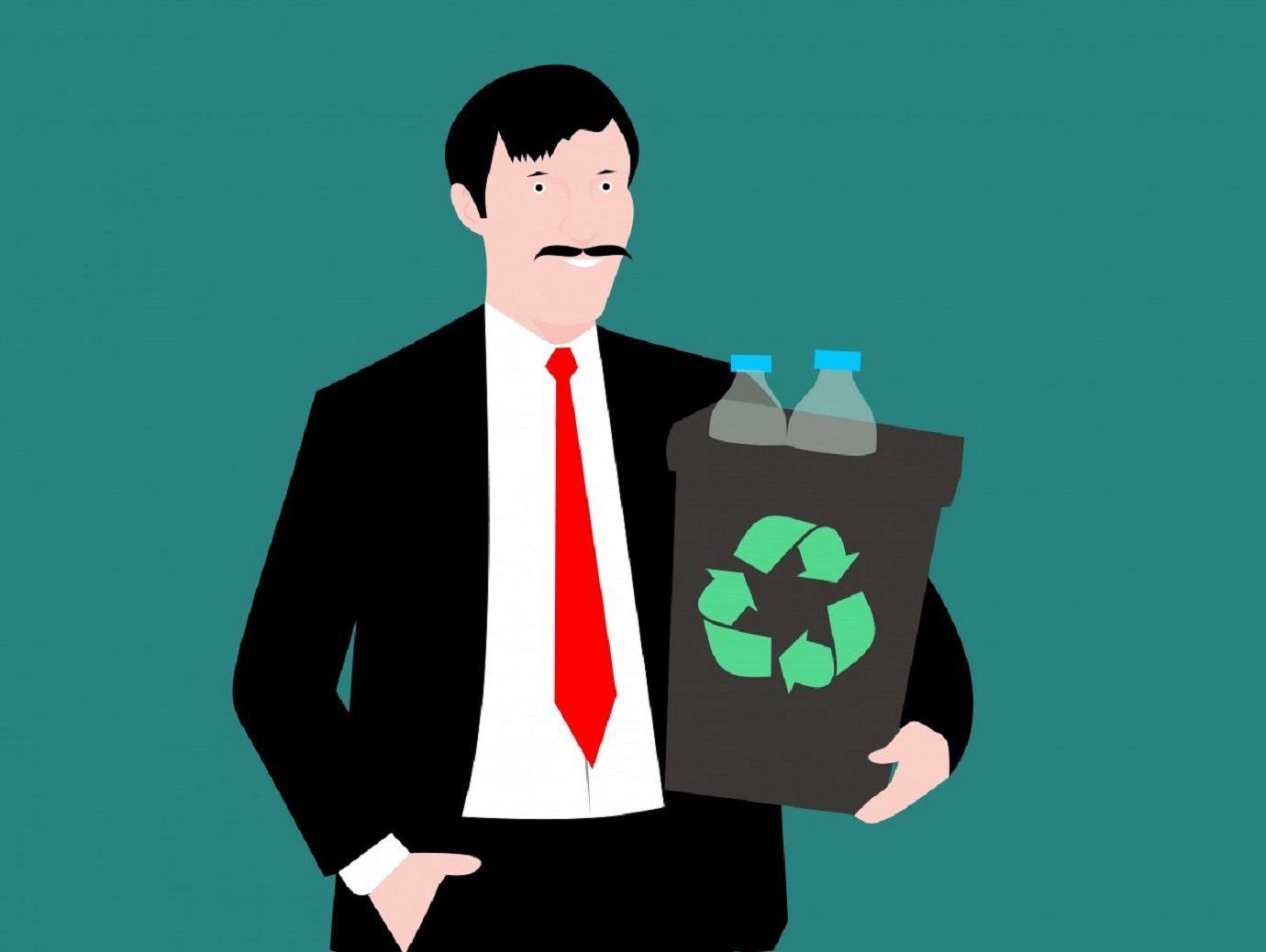 If you're in the process of launching a recycling startup, then it's important to have a game-changing marketing strategy to distinguish your business in a crowded field. You can implement various promotional strategies to collect more waste products from households and companies.
Fool-Proof Marketing Plan for a Recycling Startup
Finding a niche market can help you create a more effective marketing plan for your new business.
We'd like to share some effective methods for getting the word out about your green company through an effective marketing strategy. 
#1. Leverage Social Media
This is one of the most popular uses of the Internet. In fact, in 2019 nearly 80% of Americans had one or more social media accounts, according to Statista. Your startup company will need to invest both to leverage social media effectively. This includes substantial research to find your customer profile.
Recycling startup can still receive great value from social media. For example, you can inform your potential customers about new offerings and referral promotions.
You also might want to consider using non-traditional social media options like YouTube channels. The right video uploads can help to rack up views, shares, and subscriptions.
Whether you use social media through traditional or non-traditional means, it's critical to build trust with your clients. This is especially important in difficult situations like service interruptions, natural disasters, or the COVID-19 pandemic. Besides connecting with customers, it also helps your recycling business to survive.   
#2. Use Email Marketing Effectively 
If you've purchased business mailing lists, then make sure they're up-to-date with correct details. This can help you to communicate with your target market. You can get moderate web traffic on social platforms like Facebook, Twitter, and LinkedIn.
Also, email marketing is often considered as having the highest return on investment (ROI) compared to all marketing channels. This makes the option very practical for startups like recycling companies that have less capital than well-established businesses in the recycling game. In fact, here's a fun fact: You're six times more likely to get a click-through with email marketing than Twitter posts.
What's the big deal about this classic marketing tool? Well, it's effective because direct marketing ends up in your prospective customers' inbox versus waiting for them to find you. The key is to create interesting non-spammy mail that will interest the receiver.
Email Marketing Best Practices (video)
https://www.youtube.com/watch?v=TV_yEiVpCjI
#3. Design and Maintain a High-quality Homepage
It's important for your website to provide potential customers with valuable information. A company homepage is one of the most effective methods. For example, consider that 90% of Americans use the Internet, according to Pew Research Center.
It's also important for your company homepage to provide certain information like: 
Facility's days/hours of operation
Drop-off locations with recycling containers
Materials accepted (paper, plastic, glass, metal, etc.)
Services for construction companies/manufacturers
Daily pricing updates
These are some of the ways you can share your company's "value proposition." It explains why prospective customers should pick your company over other recycling companies. Small details like font and colors you use are often overlooked in website design. As a current master in visual design and communication explains, each sign is followed by a reaction, so keep that in mind when trying to set yourself apart from the competition.   
The global recycling industry is worth over $53.7 billion (2019), according to Grand View Research. This makes it critical for your company to set itself apart from the competition.  
#4. Create a Blog with Your Current and Potential Customers in Mind
There's a caveat. A recycling startup blog probably won't attract lots of organic traffic. So is it worth it? This is still an effective way to connect with and educate current and potential clients. A blog can address various issues that interest visitors. They include ones like "zero waste" policies. It can also complement other aspects of your company's content marketing strategy.
If your target market is unfamiliar with the logistics of a recycling program, then it's important to provide insight that current waste generation and recycling statistics show. The process of recycling can provide many benefits to households and companies, including reducing non-biodegradable and landfill waste.
#5. Use Search Engine Optimization Effectively 
This is critical for different industries, including recycling and waste management. It's important to rank highly when potential customers use their desktop or mobile browser to search for recycling information. Your goal should be for your company to land on Page 1 of Google's search engine results pages (SERFs). Fun Fact: Google processes an average of 40,000 searches every second, according to Oberlo.  
The best approach is for your company to develop an SEO strategy. This is a better option than just creating content like articles or blog posts about the recycling startup. There are various approaches you can take, including:
Link Building
Content Marketing
Technical SEO
Strategic marketing uses this multi-pronged approach to achieve the best results. It's also important to make your website mobile-friendly. Google mostly uses the mobile version of a recycling startup web content for website rankings.
User experience is also an important element. For example, it's critical to reduce the "bounce rate" of your recycling company's website, so visitors browse the site and make purchases. 
#6. Get Published through Free Press 
This includes print and web publishing, and options like industry publications and local newspapers. Try reaching out to such companies to find out if they'd be willing to publish information about topics like the recycling industry or your recycling company.
Keep in mind that this should not be an advertisement. The goal is to provide useful information and establish your business as an industry authority. 
Digital publishing can provide various benefits. It can boost brand awareness among possible customers and earn inbound links back to your company's website. Such links can help to improve rankings on SERPs. That, in turn, can boost your marketing strategy's ROI. 
Last Paragraph!!!
Recycling startup can provide households and businesses a valuable service. It gives them the ability to become a "green" company, practice social responsibility, and improve their bottom line. As a startup recycling company, you can use an overall marketing strategy and specific steps to educate potential customers while boosting revenue. Being green can earn green!
Please add your comments, if I missed anything.