There are several ways to generate traffic to your website. Some methods are free, while others cost money. No matter the method chosen, the primary goal is to increase the visibility of your site. Ultimately, your budget will determine how you approach your marketing strategy. Search engine optimization (SEO) is free if you write your own content and optimize your own web pages and blog posts.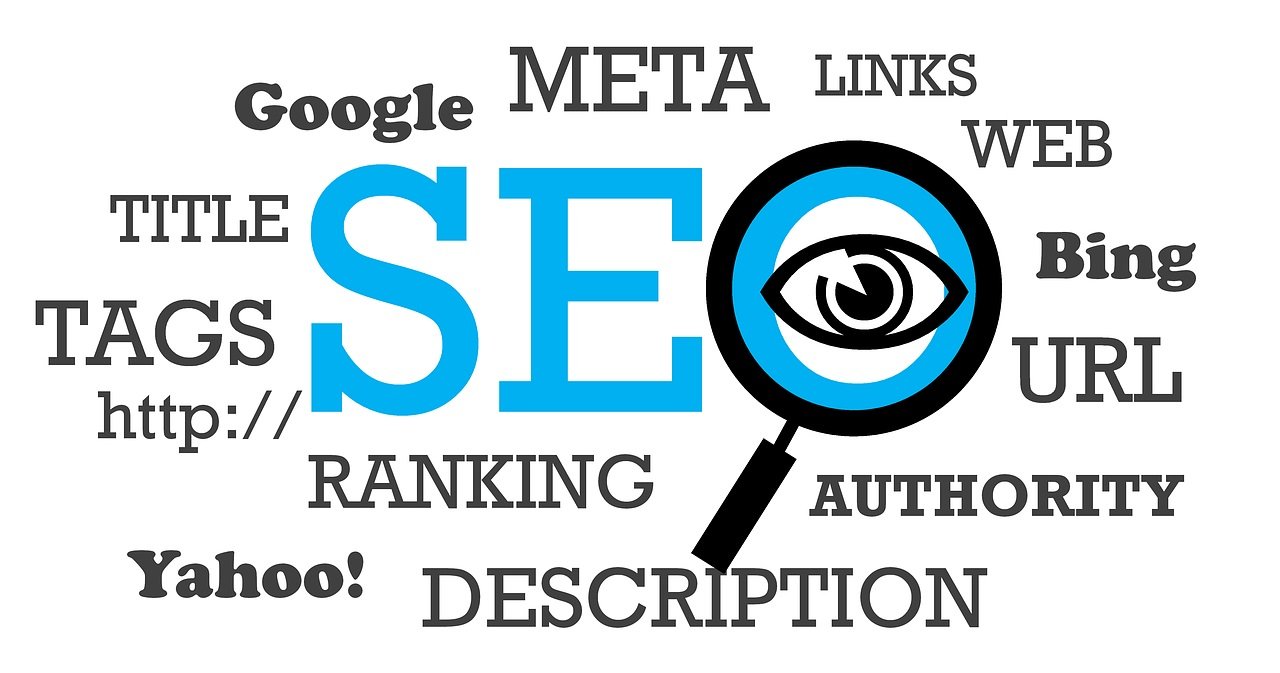 There are many benefits to establishing a good content marketing strategy. Content is required to produce organic search rankings. The content you create for your site can also establish you as an expert in your field. Posting content on someone else's website (guest posting) is a great way to get your website in front of a new audience, potentially boosting traffic to your website and helping your organic search rankings. Google Ads are one of the quickest, and most expensive, ways to get website traffic.
Generating Website Traffic Through SEO
This post summarizes some of the things you need to consider when trying to get website traffic through organic and paid search.
#1. How to Choose the Right Keywords for Web Pages
For effective SEO that conforms to Google's algorithm, your keywords have to be relevant and natural.
Use tools like Moz and online searches to analyze which keywords with the most search volume. Once you've identified the right keywords, map them based on page relevancy.
One way to map keywords to your website content is to create a spreadsheet of your page URLs, make a list of the keywords you have researched, and assign one to each page. You can find out more about how to optimize a web page or blog post here.
#2. Title Tag Length Matters
A title tag for a website is like the front yard of a home. The first thing visitors see when they type in a keyword in a search engine are the SERPs — search engine results pages. You want your title tags to grab the attention of your visitors, because they have added, the Google 3-pack, and 10 other results on the first page to choose from. Your title tag should invite people to click through and not scroll by to select another catchy title.
Title tags should be at most 60 characters long. They don't have to be in complete sentences; they are more like mini-headlines.  Make each title tag is relevant to the content it links to. You will lose credibility if you do a "bait and switch" and the practice goes against Google's guidelines. When people are looking for something, such as a hardware store, that is what they expect to find. Use title tags to give a description of the content. Make sure the words are spelled correctly. All of these suggestions may sound elementary, but search engines incorporate them all. Here are some examples of some good title tags:
If you have a site with multiple pages, make sure that each page has a title tag that is unique to that page. Hiring the services of a search engine optimization specialist will help to ensure each title tag is unique and relevant. Proper use of keywords in your title tags help to generate website traffic and improve your keyword rankings.
#3. Use a CTA in Your Meta Descriptions
Looking for a way to increase your click-through rate? Use a brief call to action in the meta description (meta descriptions should be no longer than 155 characters). Although keywords in your meta descriptions are not indexed by Google, these words will be highlighted and will help increase your click-through rate if treated like a mini-advertisement.
Use a message that brands you and sets you apart from your competitors. Market your products and services in the description, making them compelling rather than "salesy." You want to encourage clicks not deter them. Make your description an opportunity to entice customers. Implementing unique content here is the better option than allowing an automated system to pull together a string of text for your brand. No automation knows your brand better than you do, so use this "real estate" as an opportunity to entice, engage and sell your product.
Pro tip. Use a free online character counter tool like charcounter.com to help you get the right character count.
#4. Using Google Ads
What to know how to get website traffic? Start locally. Local advertising is more ideal for smaller businesses with smaller advertising budgets. This method is great for brick-and-mortar businesses looking to increase both online and traffic foot traffic. Google Ads are especially effective for ecommerce businesses.
#5. Reviews Change the Game
82% of consumers read reviews and look for personal recommendations to help guide purchase decisions. Ultimately, people want to do business with people they trust. Use customer reviews to provide social proof to potential clients. Google reviews are found in the Google 3-pack and also in the knowledge graph on the right-hand side of the search engine results pages.
Here's what it looks like: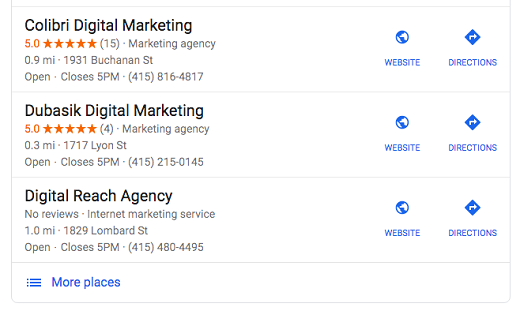 To really stand out, you'll need to implement a review strategy.
Pro tip. Just like positive reviews help to promote a business, negative reviews can be a setback. When dealing with negative reviews, address the issue and aim to resolve customer complaints. Be direct and polite, acknowledging their feelings and expressing your desire to make amends. If they are trolls and you are pleasant, that will go a long way towards safeguarding your reputation. There may also be times when you'll have to take a customer issue offline to resolve it. The key, however, is to make sure you resolve the issue to the best of your ability.
Final Thoughts
Generating traffic to your website is something that requires sustained effort over time. Here are some of the basic steps:
Make a list of the web pages you want to optimize
Select your keywords
Write SEO title tags and meta descriptions
Consider advertising
Get reviews
Although there's a whole lot more to driving traffic to your site with SEO, being aware of what needs to be done is a great first step. To find out more, please take advantage of a free digital marketing strategy session!