Technological developments can be attributed to widespread changes in business processes. In fact, adoption of emerging technologies has helped business enterprises acquire cutting edge capabilities to gain greater visibility of their products or services across the global marketplace.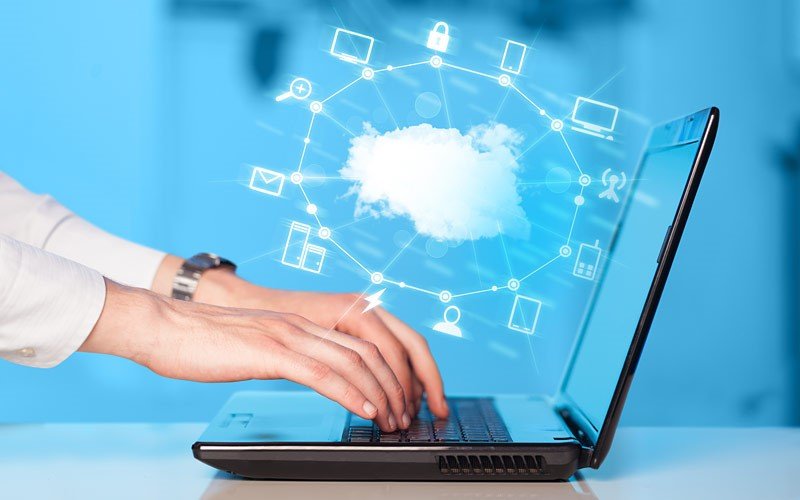 Emergence of cloud in enterprise IT
The sophisticated business tools have enabled businesses to improve their revenues irrespective of their sizes. Cloud technologies can be easily adopted by startups as well as established enterprises to enhance their customer reach and to accelerate their operations including supply chain management, payment processing, and marketing activities to name a few.
Enterprise IT infrastructure can be easily transformed with help of cloud solutions to gain greater cost efficiency, agility, and scalability. Adoption of cloud computing has also helped organizations gain a superior edge over competition in spite of the size of the competing organizations. Cloud capabilities have empowered small and startup organizations to challenge medium and large enterprises.
While adopting cloud computing in a business setup, one needs to critically assess the existing IT infrastructure and the future requirements to plan a roadmap for cloud alignment. It should also be understood at this stage that the adoption procedure of cloud in an enterprise IT is a continuous process and not a onetime affair. This calls for a careful management of the current systems and processes so that cloud adoption will not have any adverse impact on the performance of organization.
Beneficial effects of cloud implementation
Cloud based solutions are aimed at transforming business process so that they can respond to situations in a proactive way, rather than playing a reactive role. Enterprise IT must be looked upon as a unified resource for gaining agility, innovation, and for designing future-proof strategies.
Cloud capabilities can help organizations create an ideal environment for the purpose of testing and development. By shifting apps and data to cloud, IT departments can play a pivotal role in improving agility of performance and for transforming processes for their proactive role. This involves designing a strategic approach for transforming enterprise IT into a high performance cloud enabled resource.
Cloud computing helps companies achieve seamless business continuity and scalability to meet ambitious growth plans. Cloud hosting India helps organizations achieve remarkable cost efficiency without impacting internal data sources for maintaining security and integrity of digital assets.
Adoption of cloud enabled processes is a continuous process and therefore companies need to plan flawless adoption of new processes and systems to prevent catastrophic events for assured business continuity.
Relevance of managed cloud services
Empowerment of enterprise IT for proactive management of business processes is the principal objective of cloud adoption. Shifting of apps and sensitive data is a vital aspect of IT transformation process, which is effectively supported by cloud services.
Internal IT teams can rely on cloud computing for designing customized system architecture as per the existing as well as future requirements. They can also leverage cloud solutions for automation of processes while creating a supportive ecosystem for experimenting and testing.
 Although the decision to adopt cloud computing for empowerment of enterprise can be arrived at without any significant arguments or debates, the main concern is usually associated with management of cloud resources.
This brings us to the highly resourceful option of managed cloud services that offers excellent economy by allowing enterprises to get freedom from complex process of managing the cloud infrastructure. Providers of managed cloud services enable organizations to explore cloud systems to their fullest potential for boosting innovation and efficiency.
Managed cloud services are designed to enhance profitability by simplifying the overwhelming processes of managing ecommerce platforms, operating systems, and storage networks among others. Moreover, enterprises have freedom to select which processes should be handled by their IT teams.
Mitigation of TCO- Managed cloud services help organizations obviate building of cost-intensive internal IT infrastructure while adopting leaner and more affordable cloud capabilities. There is a considerable reduction of business downtime due to assured availability of cloud services. These attributes of cloud help companies achieve enhanced TCO with help of managed cloud services.
Improved focus on revenue generation– It is possible to effectively channelized the internal IT talent in accomplishing more profitable projects rather than getting entangled in looking after run of the mill activities including server administration among others. Secondly, it is not easy to find cloud-certified software professionals. However, with help of managed cloud services, you can easily build apps or design new products for achieving higher revenues.
Greater control
Reputed providers of managed cloud services make sure that client organizations are offered dedicated support for easy management of backups, OS patching, scanning for malware and viruses, and management of firewall and so forth.
Organizations can be empowered to exercise robust control over the environment by adopting managed cloud hosting services. The advanced features of cloud computing are designed to boost profitability without hurting the bottom-line. This underlines significance of leveraging cloud services for delivering consistent and above-average performance with seamless control and security.