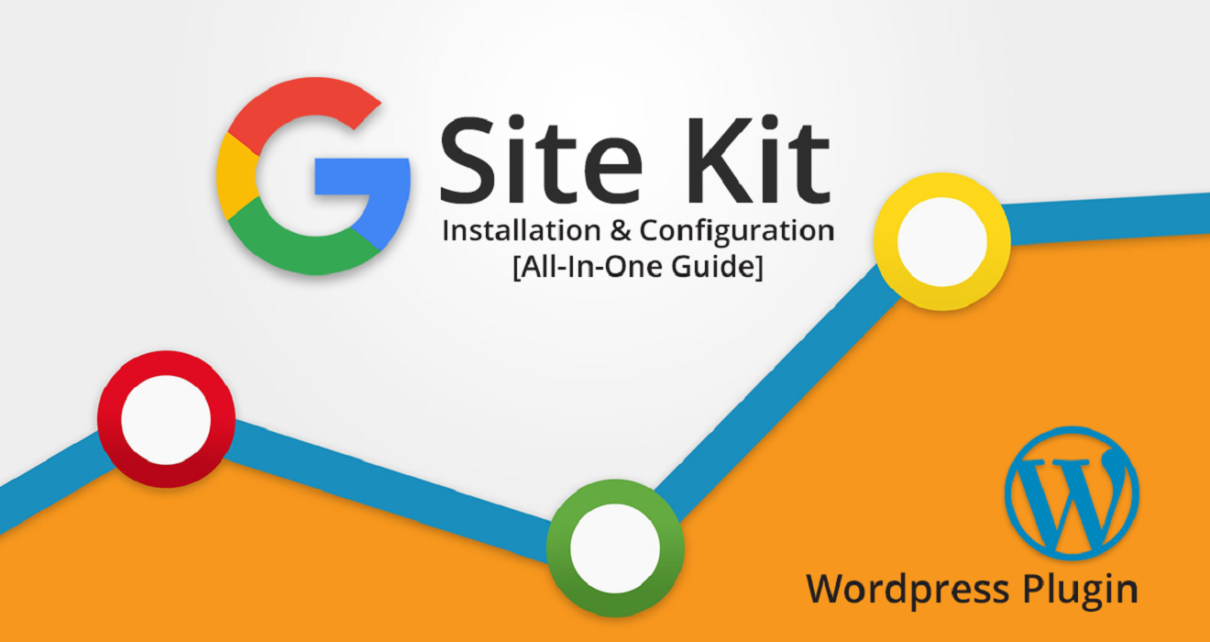 Complete Guide on Google Site Kit Plugin for WordPress
Google Site Kit is the brand new official WordPress plugin established by Google to link Google Analytics, Search Console, Ad Sense and more to get a one-stop dashboard which brings the finest of Google tools to Word Press. In June 2019, it released the beta version of Google Site Kit for WordPress. This post primarily offers to provide you with what webmasters should know about Google Site Kit WordPress plugin and how your website is doing in a control panel.
What is the Google Site Kit?
Google Site Kit is the official WordPress plugin from Google for insights about how individuals discover and utilize your site. Google Site Kit is the one-stop service to deploy, manage, and get insights from important Google tools to make the site effective on the web. It provides authoritative, current insights from numerous Google products directly on the WordPress dashboard for simple access, all free of charge.
The Google Site Kit Plugin allows users to get cohesive data from the following products. Thus, users could have effective online work.
Google Search: Track the number of individuals who saw your site in Search engine result, and what question they utilized to browse for your site. It helps to learn the Google Search guideline, which covers a range of information from creating great content, building backlinks, and assessing the quality of on-page SEO. This would be the best way to keep up and adapt to Google's algorithm updates.
Google Analytics: Check out how users navigate your website and track goals you have established for your users to complete.
Google AdSense: Monitor how much your site is making you.
Page Speed Insights: Enhance efficiency with actionable ideas from Page Speed Insights.
Google Tag Manager: Use Google Site Kit to easily establish and Tag Manager and manage your tags in Tag Manager, no code modifying needed.
Google Optimize: Use Google Site Kit to quickly establish design solutions without code modifying needed. Then, set up A/B tests to optimize.
Moreover, Google Site Kit helps to simplify all features supplied by Google Analytics in a single plugin to get a much deeper understanding of your consumers. The plugin helps to get a Keyword Insights from Search Console, for which the website traffic and each page rank for and get richer insights from more Google items.
How to Install Google Site Kit
Google Site Kit is now available on WordPress but still you have 2 ways to install it and those are given below:
1. Steps to Install Site Kit by Google from Website
Visit WordPress Admin > Plugins > Add New
Search for 'Google Site Kit or Site Kit by Google'
Click "Install Now" and then "Activate" Site Kit by Google
2. Steps to Install Site Kit by Google from Google's website
Download Site Kit for WordPress from Google Website
From the WordPress Dashboard, click on Plugins on the menu on the left and select Add New
On the top, click Upload Plugin
Then, upload the Google Site Kit plugin zip file you have downloaded
Click Install Now, then Activate Plug into complete the installation process
After installing the Google Site Kit plugin, a message saying "Congratulations, the Site Kit plugin is now activated" will appear.

In the next process, we would integrate Google services on the WordPress website by clicking on the Start Setup.
How to Setup Google Site Kit
Google Site Kit allows the configuration of the six Google services provided earlier. This part guides you on how to link Google Developer Search Console and Google Analytics to your WordPress. No worries, the whole process is fully automated and basic.
How to link WordPress to Google Search Console using Site Kit
Building client configuration in the Google Site Kit is divided into three steps: creating client ID, authenticating, and verifying URL. Then, your Search engine information will automatically link to your WordPress website. Check the following instructions:
Step 1: Create Client ID
Go to google.com/sitekit to generate your client ID. Since Google has all your website details, this information is auto-populated on the new page.
Click Get OAuth Credentials at the bottom of this screen.
Copy the OAuth Credentials/Client configuration code that shows on the dialogue box.
Paste the credentials in the client configuration text box and click Proceed.
Step 2:  Authenticating
The plugin authenticates with Google to allow permissions for viewing and managing data for your website and domains. Please note that Google Site Kit automatically creates a Google Search account if you don't have one.
Click on "Sign in with Google". Choose the account linked to your website.
Then, click Allow to grant all required permissions.
Step 3: Verifying URL
Here, you need to verify whether the URL within the site kit plugin is correct. If yes, click continue. Your search console gets connected automatically until the Finish word appears. Now, you can click on the Dashboard to connect more services.
How to link Google Analytics to WordPress Website
Unlike Google search, Site Kit does not create a Google Analytics account for you. Thus, it is important that you already have a Google Analytics account. To proceed, follow the steps below:
On the WordPress Admin dashboard, go to Site Kit. Click on Settings, then Connect More services and click on Set up Analytics.
There will be a warning that the app is unverified. This is because the plugin is still in developer preview. Just ignore it and proceed.
Then, sign in using the Google account that has access to Analytics.
The plugin will request a couple of permissions. Check all boxes to grant permissions and click on the Allow button.
You will then be redirected to your WordPress dashboard to link your Google Analytics property.
Next, click on configure Analytics to complete the setup.
Congratulations! You have just successfully connected Google Analytics to WordPress. You can confirm that on the Site Kit dashboard.
Conclusion
Google Site Kit plugin offers a lot of new useful functions and valuable information within your WordPress dashboard. It can save a lot of time and effort as there is no need to install multiple plugins or visit various sites for your website.
We hope you got a lot of information about Google Site Kit. Which part did you enjoy the most? We would love to hear it from you. You may leave a comment below if you have any questions.