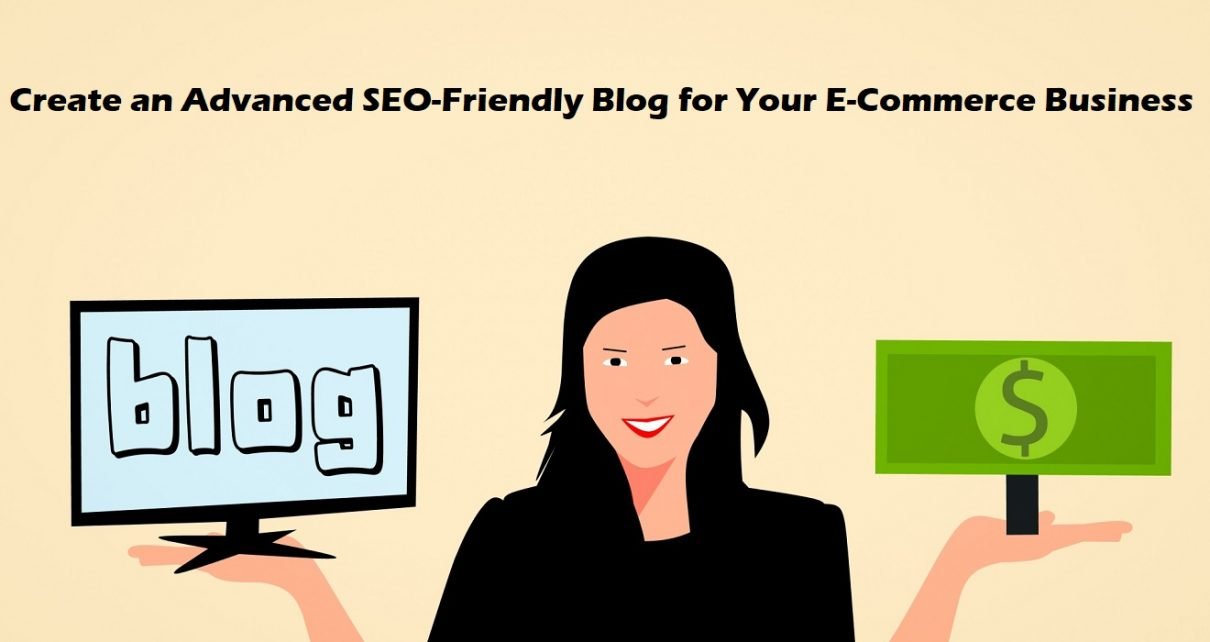 How You Can Create an Advanced SEO-Friendly Blog for Your E-Commerce Business
Every e-commerce business needs a blog because it's a great way to drive high-quality traffic.
This is, no doubt, a challenging task that requires a lot of hard work and research, but it's worthwhile. Namely, companies that publish more than 16 blog posts a month generate 3.5 times more traffic than those that post fewer than 4.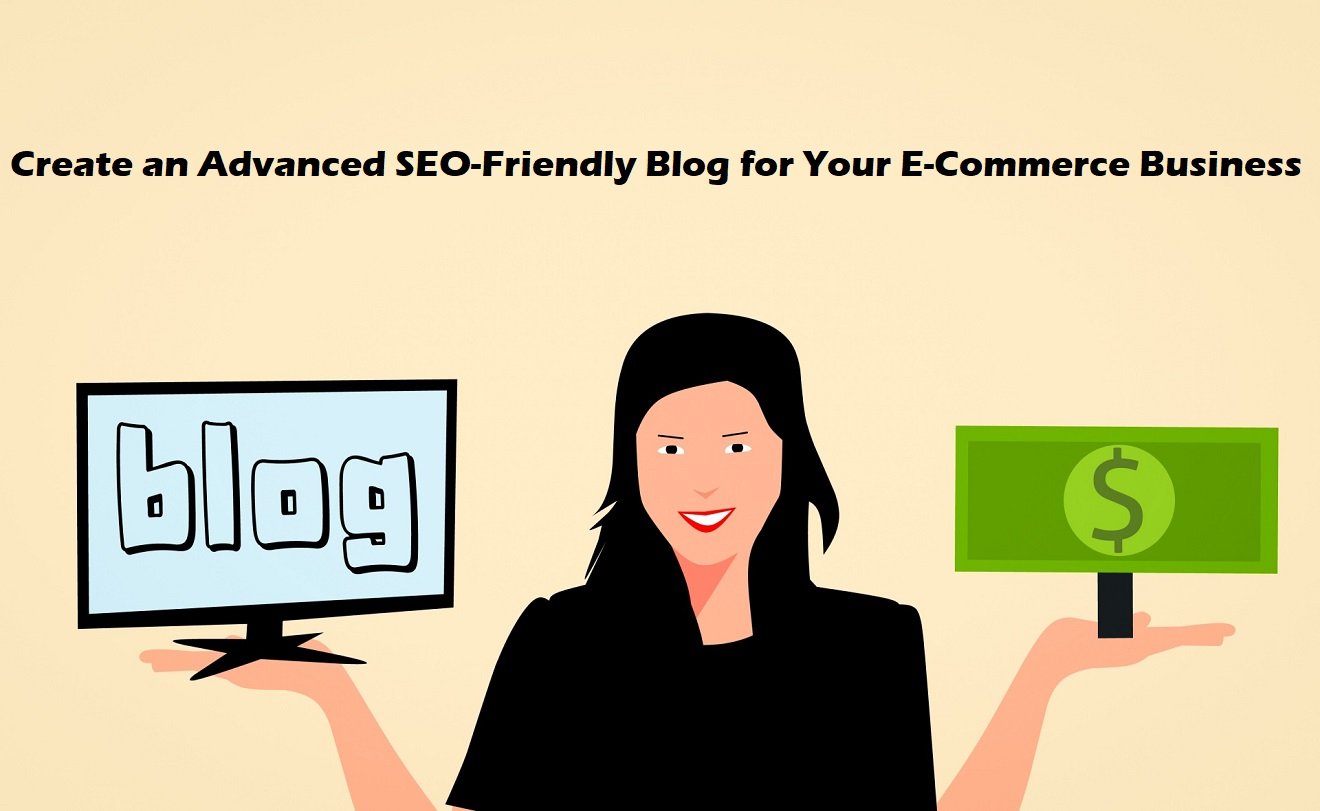 But, if you want your target audience to easily find your blog among an avalanche of content published on the internet every minute, it's crucial that you take search engine optimization (SEO) into consideration.
Tips for SEO-Friendly Blog for Your E-Commerce Business
Here are a couple of tips to help you build an SEO-friendly blog for your online store of E-Commerce Business.
#1. Publish Educational and Sales-Oriented Content
One of the best ways to target your potential customers is by addressing some of their issues and pain points that your products solve or are related to.
How-to guides, tutorials, and best practices are perfect vehicles for helping your prospects find answers to their questions, and you can use these blogging forms to mention and promote your products without being too pushy. For example, if you're selling hiking gear, you can write a blog post about how to pick the right hiking boots.
The trick is to cover the topic in detail and offer a well-researched take on it, as well as enrich it with relevant keywords and phrases that your potential customers are most likely to type when they're looking for a solution.
#2. Make Sure That Your Posts Are Visually Compelling
People are visual beings, especially when they're in a purchasing mood.
The importance of including images, videos, and infographics in your content strategy can be illustrated by the stat that Facebook posts with images receive 2.3 times more shares than those without images. The thing is that visually-oriented content has the power of generating much better engagement, so follow the show-don't-tell approach if you want to capture your website visitors' attention.
But there's something that you should bear in mind – only high-quality visuals both for your blog and your product pages will present your store in a good light. If you opt for generic and poorly-designed ones, you risk being perceived as untrustworthy, and that's a kiss of death for every online store. Don't forget that 94% of first impressions are design-related and that this is the factor that most influences a websites' credibility.
#3. Design Your Website for a Great Customer Experience
Given that customer experience will overtake price and product as the key brand differentiator by the end of 2020, you should ensure that your website design helps potential customers easily find what they're looking for on your website.
Here are a couple of ways to make sure that both your customers and search engines love your blog for Your E-Commerce Business:
Use internal link Help your customers navigate your blog and website and add value and information to them by including relevant links pointing to other content and products on your website. That way, you'll allow those who read a particular blog post to explore the topic in-depth and potentially find a solution to their pain points by purchasing a product that you sell.
Implement chatbots. Having the right and timely information is crucial for making a purchasing decision, and relying only on your support representatives isn't a good idea. Namely, they can serve only one customer at a time, not to mention that they don't work on holidays and during the night. On the other hand, by implementing AI-powered assistants capable of working all around the clock, you'll offer your customers non-stop assistance without putting them on hold.
Set up international SEO. If you want to expand your e-commerce business globally, you have to localize your content and apply international SEO best practices. Apart from having your content and product pages available in different languages, you need to notify search engines about that. Using "hreflang" link attributes will tell Google what language you're using on a particular page and allow it to rank and show it to people who search in that language. This way, your e-commerce website will have an opportunity to rank for keywords in different languages.
Optimize your meta tags. Search engines use this metadata to better understand what every individual page is all about and obtain additional information. Make sure that every web page of your site has a unique and well-optimized meta description, alt text, meta title, page title, header, and sub header. All these elements are important for ranking purposes, which means that you shouldn't just churn them out as quickly as you can. A word of caution – don't pack your meta titles and descriptions with keywords. It's better to think of them as ads that sum up what your page is all about so that both potential visitors and search engines can easily scan them.
#4. Keep Your Readers Engaged with Captivating Titles
Once you drive traffic to your website using SEO, you need to keep all these visitors there and engage them, getting them to explore your content and online store further.
The first thing that will help you execute this plan is a well-crafted and catchy headline. If we bear in mind that our average attention span dropped to 8 seconds, it's only logical that you need an intriguing and captivating headline if you want your audience to actually read your blog posts.
However, this doesn't mean that you should resort to deceptive and clickbaity titles.
A good headline should:
Clearly describe what your blog post is about
Contain numbers and adjectives as these elements easily grab readers' attention
Be optimized for search engines with the help of keywords.
Over to You!!!
Follow these tips if you want to experience significant growth in traffic and engagement on your e-commerce business blog. Just don't forget that both blogging and SEO take time in order to show results, and don't give up after a single month. If you're persistent, this strategy can bring you long-term success.