Google+ is not as popular as Facebook by any stretch of the imagination, but Google are using Google+ as a ranking factor and are essentially saying to people that if you want to rank up higher then get involved with Google+. With that in mind, you should consider using Google+ in order to help get you more traffic for your website.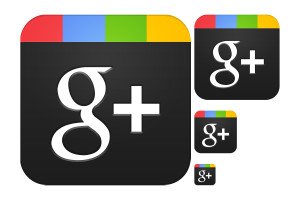 Here are ten ways that you may use Google+ to get more traffic to your website.
1. Use it as social proof so that it is a trust builder
A website that has a lot of Google+ "+1" functions and one that is clearly liked by the Google+ crowd may in fact be better for building trust. One that has very few integrations with Google+ may appear to be a new website and therefore not as trustworthy. The Google+ and Facebook "like" systems are not great for SEO, but they are watered down forms of social proof that helps to build trust that leads to more traffic.
2. Write posts using keywords the buyer would use
The simplest example is how people trying to bring traffic to their Google+ posts to advertise their eCommerce website will use words such as for sale, when buyers will mostly type in words such as "buy". What you call your products and company may not be what they call it. For example, Sellotape is a trademarked item, but people call many brands of sticky tape "Sellotape," and this just shows how the right words and the words that the business may use are not the ones that potential customers use.
3. Use lots of pictures, diagrams, images, visualizations
It is not just a case of the dull masses enjoying images and visual things. It is also a fact that the pages people are looking at are dull and lifeless without visual things on there. The text can become hard to read if text is all that is present.
4. Do not be too serious with your posts
There is a temptation to act in a way that puts your company in a good and professional light. But, this is social media and people are there to be social. If you are always professional then you are like the model train enthusiast at a kicking house party. Nobody wants you there, and they certainly don't want to hear what you have to say.
5. Put the Google+ "+1" widget into page elements
It allows people to see that your page elements are well liked, and it may improve your search engine optimization rankings with Google.
6. Be a more active user of Google+
Google is going to like it more if you are an active user on Google+. They may even pay more attention to the links you put on the social media profile. There is also the fact that you may meet and encourage more people to visit your website.
7. Create engaging posts that make people want to return
If what you are producing is good then you may get people back to your Google+ profile so that they one day do visit your website too.
8. Link both ways from posts to website and back again
You should want to draw people from your website to your social media profiles, especially since continued communication increases your chances of a sale. People may not buy from your website right now, but give them time and reminders that you exist, and they may return to your website at a later date. Obviously, you want people to go from your social media profile to your website too, which is why you link both ways.
9. Vary the size of your posts so it does not look automated
A batch of posts that are the same size is going to raise suspicion with the reader. It may look pretty and more uniform, and it may even make logical sense, but it does not look like the organic flow of information. It looks like you have automated your posts and therefore they appear as nothing but adverts. Vary the size of your posts and you avoid your website coming across like this.
10. Cross promote you social media profiles between social media networks
This is a simple trick that you should be doing anyway. The reason people do not do it is because they would rather have the traffic visiting their website than their other social media profiles (but they are missing the point). The fact is that if you have people signed up to your Google+ profile then that is one communication platform you can snare them with. If they are also viewers of your Twitter and Facebook Fan Page, then that totals three portals you have to snare new customers.
Guest Post: This article is written by Sonia Jackson from cool-essays.com. She helps you in writing essays and research papers on different topics. Feel free to approach.