There are plenty of questions surrounding cloud computing because of its newness and mystery as a different form of technology.  A lot of the concerns that people have about using cloud computing as an alternative is the level of security they will be able to have in such a new format.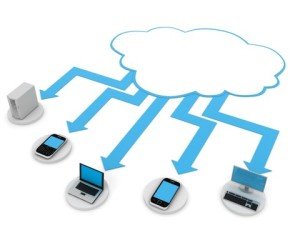 If you recently switched to the cloud and are hearing about security problems with cloud computing then it might be time to find out what kind of security your service provides. Some providers are more secure than others and it is important to be aware of what the company offers as far as security provisions in your contract.
Cloud Computing Is Appealing
Cloud computing is appealing on many different levels for businesses looking for inexpensive IT solutions. It is easy to forget about looking for adequate security when switching over to the cloud because of all the hype it has gotten recently. If you are not sure what the security plan is from your cloud service then ask them some questions about what they offer.
Cloud providers should be subject to regular vulnerability testing and a security audit each year to maintain their security certification. The contract should clearly state that it will receive these tests and if it doesn't then you should request it to be taken care of. Without testing, you and the service provider will not be aware of any possible security issues that need to be addressed.
Regular Security Updates
The cloud service company should not only provide testing but also regular updates as security technology continues to develop. If your contract lasts for a few years and your company is not changing their security then you could be missing out on better and more secure data. You should also find out what their policies are following any kind of data loss or crash.
The vendor should compensate you for lost data or have a quick recovery time following a malfunction. It is important to know how your data can be returned to you at the end of your contract or if something happens with the company and you must leave the contract. You should know the details of what will happen with your data after leaving the cloud provider.
Security And Privacy Concerns
More providers are likely to modify their contracts to accommodate customers now that security concerns have become more of an issue. After the controversy involved the NSA and the Prism programs, many cloud service companies are making security a higher priority especially when it comes to keeping customers.
If there is anything lacking in your contract or you are dissatisfied with your provider's security provisions then you can request them to change it or look for another more secure cloud service. Many companies were unaware of the security issues with cloud computing when first moving to the cloud but it is not too late to resolve any problems and be happy with your cloud security. A better contract that addresses security issues will allow you to enjoy the benefits of cloud computing without worrying about your data.
About Author: Leo Hart works for Custom Cloud providers of customizable cloud solutions including dedicated virtual servers, learn more at their website.