Having a strong online presence is vital to the success of any company nowadays. In fact, as businesses face increased costs with a bricks and mortar presence, more and more are opting to close their physical business in favour of trading totally online.
There can be many benefits to this although it is not a decision to be taken lightly.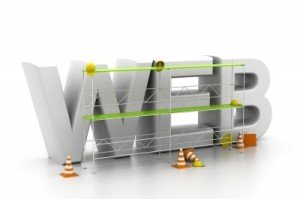 If you do decide to expand your online business, it is imperative that you offer customers a website that is simple to navigate and enjoyable to use. It just takes a misplaced navigation bar or a font that is a little too small to read easily – and your potential customer can click out of your webpage and onto a competitor's site.
One of the easiest ways to find out what your customers think of your website is to study the analytics. Each site visitor is a potential customer and it's important to recognize every one of them as an individual rather than someone who simply contributes to your data.
The data-driven world is full of technological loopholes that can easily dissuade customers/users from a website that appears overly complicated to navigate. From customer testimonials through to using a self descriptive web address for your domain name, there are some essential things that need to be included on every website.
Fortunately, experts in marketing services can help any type or size of business to design and create a website with a well-designed user interface that includes:
Navigation Links above the Fold
The main way to navigate around a website should be placed above the fold and should include links that represent the following:
"Home, About Us, Services or Products and Contact Us". Sub links to FAQ pages or a location map can be placed in the sidebars or as drop-down options from your primary links.
Repeated Navigation Links in the Footer Section
All of the above should be repeated at the foot of your website to make it easy for users to find the next page from wherever they are on your site.
Search Function
Having a search option allows users to type in their own search keywords, which is a huge help for people who can't find what they are looking for at a quick glance. If you don't offer a good search facility, many users will simply log onto a different website.
Thoughtful Visual Design
A website that is not appealing to the eye will turn site visitors away in an instant. This is simple to avoid if you use a clean and simple visual design.
Accurate Coding in the CSS and XHTML
As well as developing a website to use CSS and XHTML, it is vital that the code used is accurate and this job is best left to a professional programmer to ensure accuracy.
Keywords are vital for websites nowadays as is a clear call to action, unique and relevant content, two sitemaps (one for search engines and one for human users) and optimized images.
Fresh content should be uploaded on a regular basis so that there is always something new for a returning visitor.
Author Bio: Rob Jones is a blogger who follows all aspects of digital marketing. His interests lie in evolving technology, education and website promotion. He has been investigating all the aspects of marketing services within the IT industry.