Few inventions have been as impactful and life-changing as that of the Internet. In the space of not much more than ten years the Internet has totally and utterly transformed the way we life our lives in so many different ways. In fact, the change has been so staggering and rapid that it can be hard to recollect just how different things are now compared with the way they were even just a few years ago.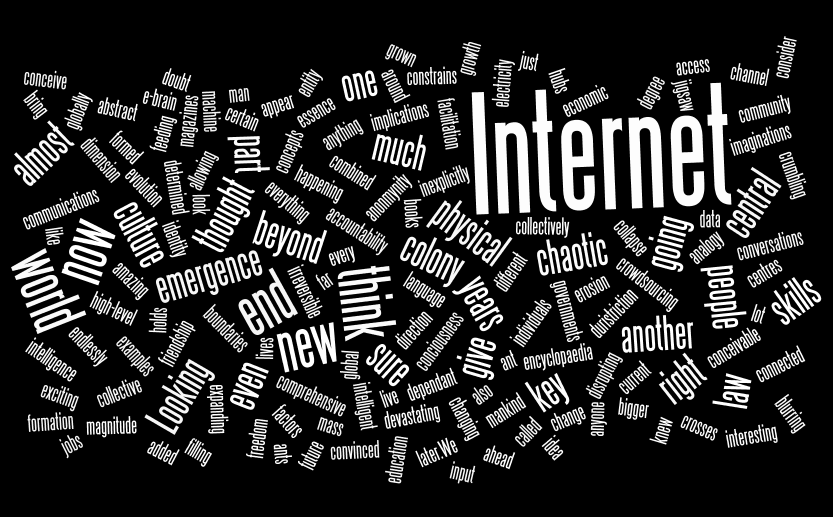 Even more amazing is the fact that, with so much change already having occurred, there still appears to be not even the slightest hint that the Internet's transformational power looks like slowing down any time soon. To examine the incredible force of change that the Internet exerts on our world let's look at a few of the biggest changes taking place right now!
Ultra Fast Mobile Broadband Becoming Mainstream
The massive advantages of the Internet can, obviously, only be taken advantage of when one has access to a fast Internet connection. When it comes to surfing the Net at home, the battle to achieve this has largely been won with the majority of UK homes having access to fast broadband connections. However, until recently, it has been less satisfactory when surfing using a mobile connection. With 3G services now offering significantly better coverage and ultra fast 4G being rapidly rolled out, having access to a fast Internet connection from anywhere at any time of the day is allowing the Internet to change the world even more and at a faster rate. Social networking messaging is starting to replace a lot of text messaging, people are using services such as Skype to avoid paying for calls from their network provider knowing that they will always have a good connection, finding your destination with pinpoint accuracy no matter where you are is now easy by using one of the great Map apps available and online mobile gaming is taking the place of many solitary games that many of us would used to play.
Fibre Optic Broadband
With providers of Internet services starting to roll out faster services through technological developments such as fibre optic broadband, the Internet's roll becomes even more important in both the home and the office. Changes to the way we live our lives as a result of these improvements in Internet provision can be seen through the popularity of services such as Netflix and LoveFilm which previously could never have been successful as the bandwidth was not sufficient to allow smooth steaming for most households. The faster upload times make it easier to upload videos and photos to the web which makes sites such as YouTube even more interesting with every passing day.
Summary
It is clear that the Internet is massively changing our lives in a myriad of different ways. The pace of change can be so fast, however, that it is hard to grasp on a day-to-day basis just how much our lifestyles have changed.
About Author: Sarah is a writer and blogger who is particularly interested in new technology. She love trying out the latest apps and reading news from her fellow bloggers.