It is a well-documented fact that the attention span of human beings is now shorter than that of a goldfish. Consequently, the business world is increasingly feeling the repercussions of our declining attention span — marketers are having a really hard time connecting with their audience and getting their message across. One way around is problem is to use alternative mediums of communication, such as podcasts.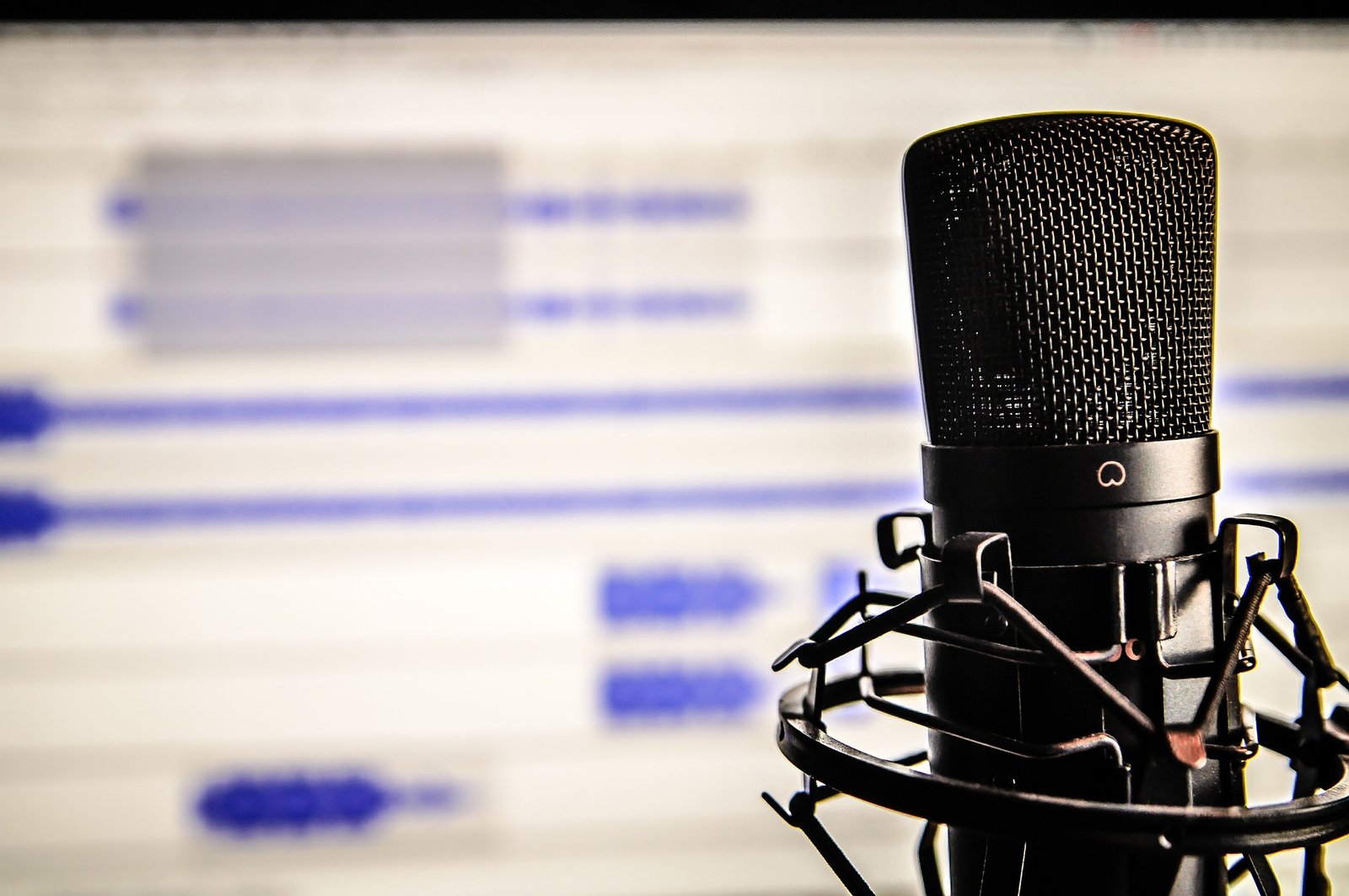 Of late, podcasting has become a catchword for the marketing experts. Not too long ago, podcasting was just considered an individual hobby but not anymore. In fact, it is emerging as a brand new marketing frontier for the future. As an entrepreneur, you must be aware of its importance and learn how it can benefit your business before its too late.
Here are some reasons why podcasting can be beneficial for your business:
1. Strengthens bonding with public
Regardless of your niche, customer trust is the key to the success of your business. Once you have earned the trust of your target audience, there is no way you can be hindered from achieving the desired goals. Moreover, trust comes more readily through a personal connection.
This is the era of machines. We owe a lot to artificial intelligence but it is all at the expense of sacrificing personalization. Bots can speak or write on your behalf but they will always sound artificial and lack the delicate human touch. Podcasting is a great way to establish personal connections with minimum effort. Through podcasts, people get familiar with your accent, tone and presentation style. If you are new to podcasting, you can start with Youtube podcasting.
If you are a great speaker, you can even have an authoritative style and that will add more value to your brand. Consumers love to engage with businesses that have command on their niche. Regular podcasting creates an impression of the business being a knowledgable and trusted source in the industry in the minds of the listeners.
2. Does not sound overtly promotional
This is a common problem with business owners all around the world.  Once they invest money in a marketing campaign, they want the maximum return for their money. While pursuing this goal, they become overtly promotional. Their marketing becomes promotion-centric. People are not receptive to such marketing anymore. They look for something different.
Of course, the primary goal of your marketing must be the promotion of your business, but you need to maintain a balance. The best thing about podcasts is that they can easily hide your promotional tone under some informative content.
There are dozens of things you can do with podcasts under the guise of promoting your brands. For example, you can update people about the latest industry trends, incorporate entertaining content that can hook up the audience, give valuable insights and so on.
3. Provides flexibility to listeners
Among other attractive features, podcasting stands out for its flexibility. One can easily carry a great number of podcasts in his or her pocket anywhere. Whether you are traveling, walking or laying down just before dozing off, podcasts will be available to accompany you at your convenience. What's more, people can even multitask while listening to their favorite podcasts.
Since audio podcasts don't consume much space, they can be downloaded easily and frequently. Our over-exposure to screens is another aspect that makes people prefer podcasts over other content.
4. Cost-effective
Costs may not be an issue for the big players in the industry but it is a matter of great concern for small businesses. The medium of video marketing is currently all over the place due to its high engagement rate. However, small businesses cannot always afford it. It takes a high-quality system to make a great video. With low-quality equipment, you can only make a very average video, which can have a negative impact on your brand image.
Thankfully, businesses don't need a big marketing budget to provide a superior podcasting experience to their listeners. Unlike videos, podcasting takes location, clothes, makeup, actors, and props out of the equation. You have to only focus on voice quality. Also, there is not much manpower needed. Podcasting can even be managed by a single person alone.
Having talked about the resources it takes to create a video, not everyone has what it takes to be in front of the camera. Even if you can afford the tools to produce quality videos, you might be a camera-shy and could be uncomfortable speaking in front of it. For all such reasons, podcasting serves as a great alternative to video marketing.
In order to create podcasts, all you need is a quality microphone, editing software, and a computer. That's about it. To top it off, uploading podcasts is not time-consuming either. As with any marketing strategy, continuity is key. So it is better to come up with a podcast regularly than to post once in a blue moon.
5. Helps you to generate additional revenue
As a small business, you are likely to be tight-fisted with your finances in order to survive. Apart from keeping expenses at their minimum, you have to be on the lookout for any opportunities which can increase your revenue. Podcasts can be a good way to generate some additional income.
Of course, no sponsors will come to you unless you have a decent number of podcasts to your credit. But once you achieve a certain benchmark, say after producing three seasons, you should be able to find sponsors willing to put their money on your content. According to figures provided by the Interactive Advertising Bureau, the total revenue generated by podcasts observed an 86 percent growth from 2016 to 2017 and this growth is expected to continue for the next few years. This reinstates the fact that podcasting is not just a promotional tool but an income opportunity as well. If you can manage to receive advertising from big and accomplished names, in all likelihood, you can generate more traffic.
6. Improves skills
Podcasts don't happen out of blue. You will have to prepare for them. It requires research, scriptwriting and editing skills. If you assign the task to any of your employees, he/she will develop the said skills, which can be utilized elsewhere by the business as well. In the same way, you can train your employees in the art of public speaking using the channel of podcasting.
7. Highly engaging
When it comes to engaging your audience, the benefits of video marketing are often brought to light. However, podcasts are no less effective. A recent survey proved that amongst 300,000 respondents who listened to podcasts, 63 percent ended up buying the product which was promoted through it. From these numbers, one can easily evaluate the level of engagement that podcasting offers.
Typically, podcasts come in series. So if you manage to engage to the listener in the first few episodes, he is likely to stick to till the end of the series.
The wrap-up
Podcasting has been around as a communication tool for the last ten years. Although it failed to prove its importance and value in the early stages, it is definitely becoming a useful marketing medium in today's business world. Whether you use it with the intention of increasing brand awareness, gaining recognition or generating revenues, podcasting is sure to benefit your business.